Best Meeting Room Project: Tech Company All Hands Meeting Room
When this tech company was looking for several brand-new spaces and meeting rooms, it turned to a preferred vendor in IVCi.
Leave a Comment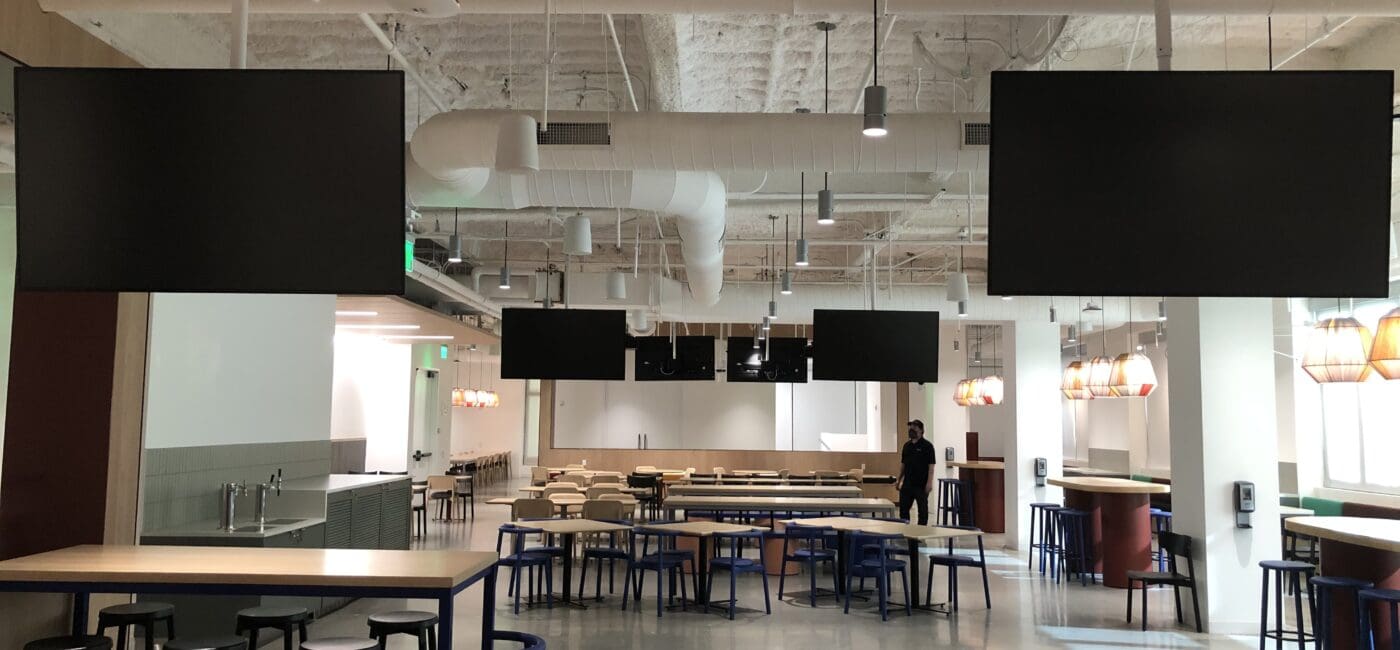 Photos & Slideshow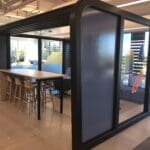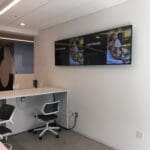 ---
When this tech company was looking for several brand-new spaces and meeting rooms, it turned to a preferred vendor in IVCi which had done many projects for the company before.
This project was collaboratively designed by the tech company's AV engineering team and AlfaTech. IVCi contributed to meeting room project by reviewing preliminary engineering documents, determining the validity of the project and ensuring there were no foreseeable issues. If there were, IVCi determined the solutions to those issues.
The Meeting Room Solution
IVCi was also responsible for communication between the client and the contractor for approval, as well as managing the project start to finish, including deployment, implementation, commissioning, and handoff.
The solution was a new addition to the collection of projects IVCi has completed for the tech company. It enabled IVCi to be a partner of the client rather than just another vendor. Although the systems themselves were fairly standard, the project allowed IVCi to finely tune its process and become more efficient.
The project consisted of several design elements over five floors. IVCi provided design assistance and support with the new standard. IVCi also created IFC drawings to verify based on the guidelines provided by standard, calling out any changes for future builds and designs.
See Next: Best Large Venue Project: IMS & Arlen Specter U.S. Squash Center
The Installation
In regard to implementation and commission, IVCi provided the following: All Hands Room, 5 elevator way-finding monitors, 9 instances of employee digital signage, 28 duo rooms, 23 small rooms, 25 medium rooms, 3 large rooms, 8 team rooms, IT Helpdesk, Training room, VR room, and Engineer's lounge.
The scope of work was initially intended to take roughly 90 days, however due to the circumstances of the pandemic that timeline was halted. For a project this size, 90 days was already a rigorous timeline, and it was going to be tough to complete it in that timeframe, but IVCi was confident based on the planning and partnerships.
In fact, the engineering documents necessary for each room and room type were accurately created within a two-week time period, which for a project of this magnitude is a quick turnaround.
All items for each room were "room kitted" per room type and assigned a room name, which is a huge time saver when it comes to installs on site.
This allowed technicians to arrive on site with all items needed for each specific room already placed in each room, which means there is no scrambling through pallets of gear to find what's needed to complete the project.
All equipment racks had been built and tested at the IVCi headquarters location, then palletized and shipped to site for deployment.
Customer Reaction
The biggest challenge of this project is one that many felt during 2020; the global pandemic. This caused a lot of direct-to-site shipments to be rerouted and tracked, deployment and redeployment efforts, COVID-19 checklists and protocols were being developed on the fly, and there were rarely clear guidelines to follow.
It was also challenging managing the shifting timelines for floor turnover as construction and other trades fell behind schedule due to the pandemic.
Other parties that were involved in this project include: AlfaTech, Skyline Construction, Redwood LV, CBF Electric, TWO Furnish, and Phulogic, an IVCi install subcontractor.
IVCi has received positive feedback from not only the client, but the partners that were involved in the project as well.
Meeting Rooms' Equipment List:
Crestron touchscreens
LG displays
Biamp conferencing hub
Shure audio
If you enjoyed this article and want to receive more valuable industry content like this, click here to sign up for our digital newsletters!