McCann Systems Delivers Unilumin LED Sportsbook to N.J. Casino
Quickly capitalizing on the state's foray into LED sportsbook gambling, Ocean Resort Casino enlisted McCann Systems to score extra points with immersive AV.
Leave a Comment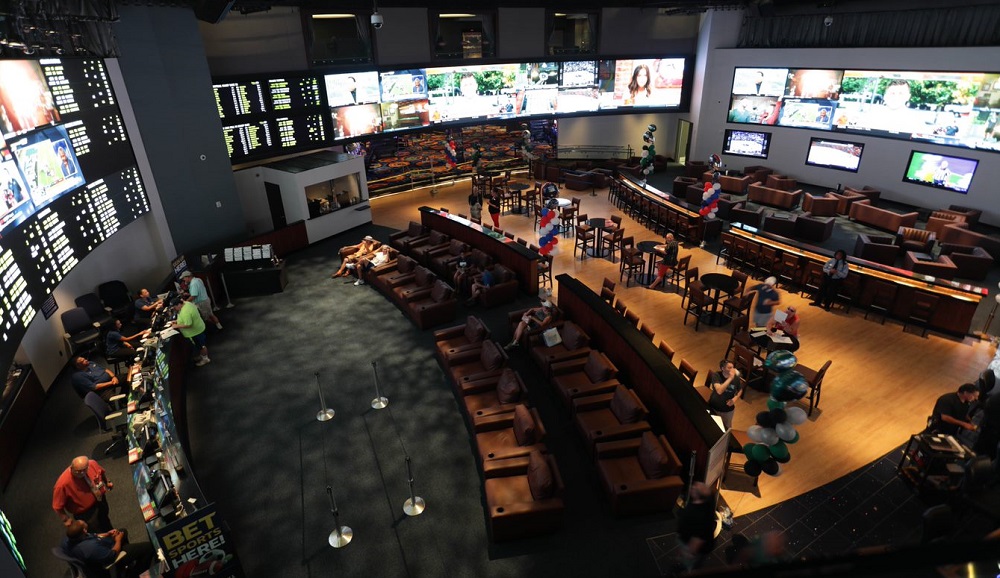 Ocean Resort Casino has helped revitalize the iconic Atlantic City, N.J., boardwalk with the debut of an exclusive, lavish sports betting spot. The 7,500-square-foot Unilumin LED sportsbook on the casino's gaming floor includes a bar featuring a four-sided ticker, video walls, odds boards, and live in-play betting odds for numerous sports. A central bar is open 24 hours and surrounded by state-of-the-art panoramic video wall technology in the heart of the gaming floor. 
Supreme Court Opens Up Super Opportunity
Designed and installed by seasoned casino technology integrators McCann Systems, the book welcomed sports bettors for the first time ever following a historic high court ruling in May 2018, which repealed the longstanding federal law that had limited sports betting to only Nevada and put regulated sports betting under the states' purview.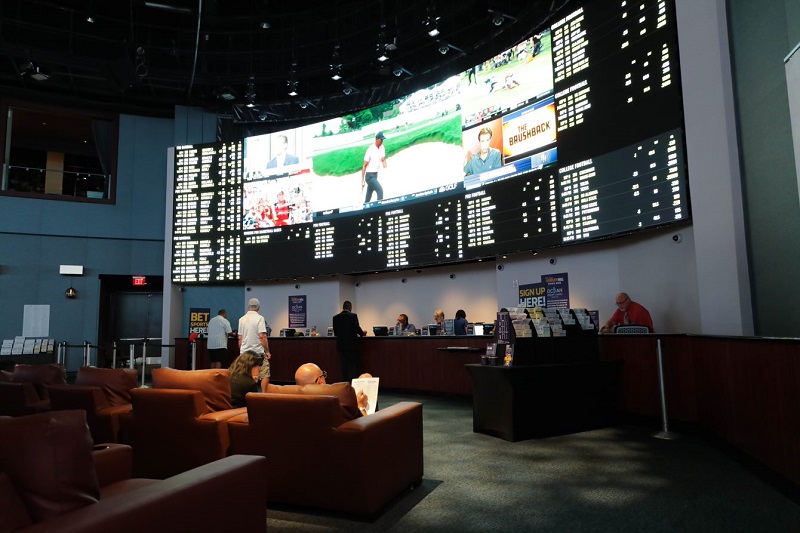 New Jersey led the way with legalization and several other states have followed suit in the potentially lucrative economic opportunity.
"In the last couple of months, there's been a lot of visiting and speculating on options for LED sportsbook builds and expansions," says Ken Newbury, senior VP of operations at McCann Systems.
"We've been doing some design work to get ahead of the betting technology curve and [Ocean Resort Casino] went green immediately after the Supreme Court announcement. It's going to be wild how quickly things happen."
The Solution
Solid planning proved beneficial to AC Ocean Walk, the company that owns Ocean Resort Casino, and resort CEO Frank Leone served as the point of contact.
With only about one month's notice between the high court ruling and Ocean's scheduled grand opening, McCann Systems was able to quickly transform those designs into reality, according to director of marketing Matt Wilson.
A scaled version of the book was immediately available at the resort's opening in June, with the fully dedicated space open today. 
Custom direct-view Unilumin LED video walls engage bettors with great sightlines from anywhere in the book.
Three massive media walls display all the action via Unilumin's 2.6mm LED, while fine–pitch LEDs flank the four-sided bar and two odds boards give patrons real-time stats to make informed wagers.
Related: NanoLumens Weighs In: What Casinos and Sports Arenas Have in Common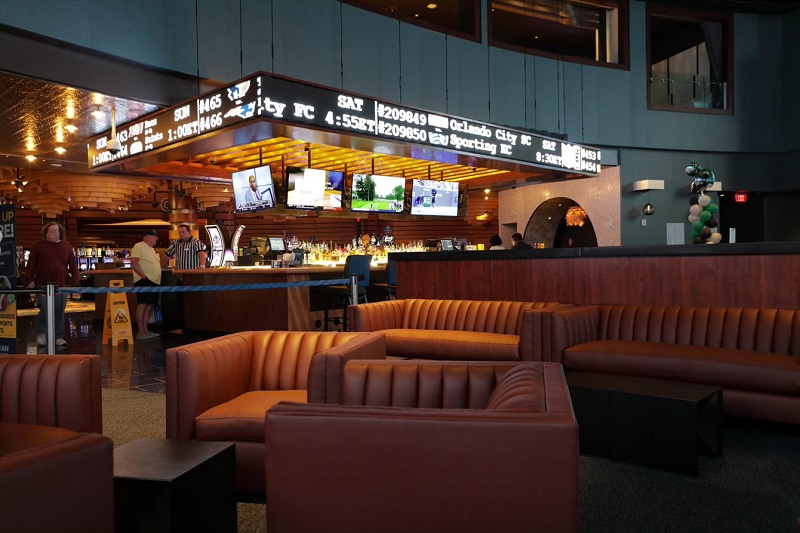 More HD displays from Sharp are found throughout the bar as well as the VIP Lounge.
"A powerful, zoned audio system completes the immersive experience with full coverage throughout the space," says Wilson. "The sound system is optimized with high-end digital signal processing, so each official call can be heard above the casino crowd with crystal clarity."  
Additionally, an intuitive Crestron control system interface enables local and remote control applications of custom layouts, source routing, and audio control of the system, Wilson notes. 
The Impact
McCann Systems has been involved with outfitting two dozen casino and race and LED sportsbook environments over the past decade. 
The integrator's engaging solutions and casino digital signage can be found in the Bahamas, the Northeastern U.S., and the Las Vegas Strip. Besides winning over the bettors themselves, the Ocean Resort Casino solution has fit right in with accolades McCann has earned from similar installations. 
Wilson cites a Philadelphia Inquirer piece that praised Ocean Resort Casino as "Still the most impressive sportsbook … wide open floor, with cushioned seats and couches, plus some high-top tables… best-odds boards and TVs in the area…"
And NJGamblingSites.com lauded the casino for having its LED sportsbook up and running on the same day as the casino itself, behind only the Borgata to "beat all of the existing Atlantic City casinos to the punch."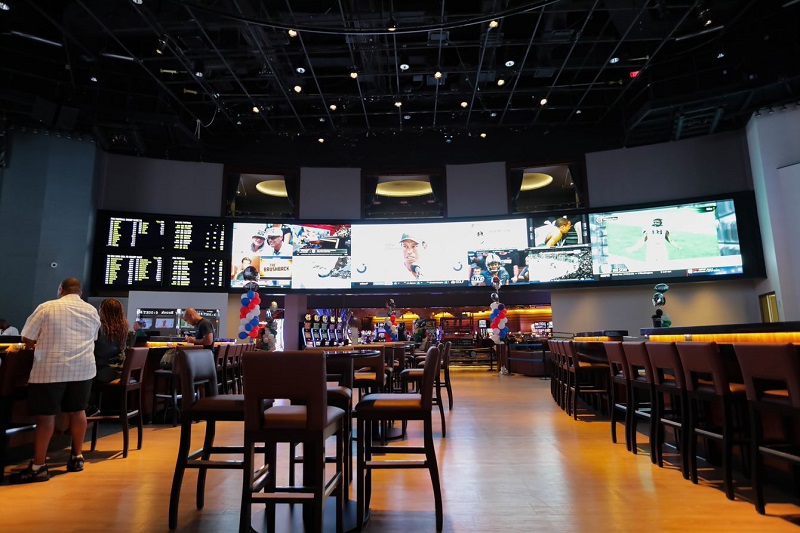 Adding to the resort's allure, Wilson notes, PlayNJ.com reports it will also feature online gaming including an online casino mobile application, as well as poker rooms. And the big winner? Sports betting is expected to bring about $13 million in tax revenue to New Jersey during its first year.
Equipment Highlights
Unilum

i

n

 LED (3 Video Walls 

&

 Bar Ticker)

 

AMD Custom LED Mounts

 

Sharp Displays

 

Chief Display Mounts

 

Evertz

 Video Switching

/

Processing

 

Biamp Audio Processing

 

Crown Amplifiers

 

Meyers Sound Speakers

 

Middle Atlantic Racks

 

Crestron Touch Panels & Control System

 

Fostex

 Audio Monitors

 

Netgear

 Network Switches

 

Intel NUC PCs

 

Calibre

 Video Scalers

 

C-Scape 

iCandy

 Software