Key Digital Creates User Friendly Space For National Park's Service Education & Training Center
National Park Service upgrades its Grand Canyon training and event facilities with Key Digital's Compass Control Pro system
Leave a Comment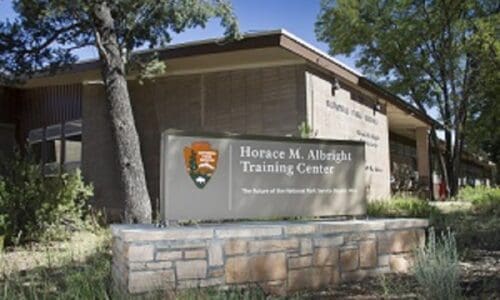 Every year The National Park Service hosts up to 305 million visitors with 5 million touring the Grand Canyon alone.
At the Grand Canyon National Park in the Albright Training Center, the primary learning and development training facility for employees of both the Grand Canyon National Park and the National Park Service, the 500-person outdoor McKee Amphitheater, and the Shrine of the Ages multipurpose auditorium all required new and modernized AV upgrades.
All three of the spaces needed new control systems that would not interfere with the integrity of the space. Neither of the historical structures could be physically altered in any manner.
Atmosphere Audio Video, a Denver region-based integrator committed to providing a one-stop-shop for all audio video consultation, design, sales, and installation needs since 1997, sought out the video and control system manufacturer Key Digital to deliver a reliable and reputable hardware and software ecosystem based on the company's robust hardware and software lineup.
To circumvent the limitations on building alterations, the rack was built in-house at Atmosphere Audio Video in Denver. In-house staging allowed optimized consolidation of rack space and allowances for the special structural considerations.
Download: The Immersive Audio Opportunity for Integrators Guide 
The rack equipment underwent rigorous testing to ensure perfection from the dual Key Digital 8×8 HDMI matrix switchers providing digital video routing and also acting as control expansion devices for the Compass Control Pro system.
Compass Control Pro, Key Digital's fully integrated control system built from the ground up to use iOS devices to replace traditional control interfaces, allowed the structure to remain as-is with no alterations necessary.
Presented with the option for either modular programming or building a custom GUI, the Albright Training Center opted for a user-friendly custom-built GUI designed to fit within the National Parks Service's branding.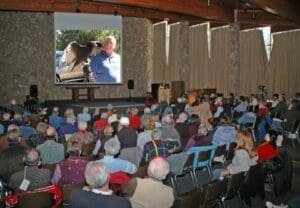 In the McKee Amphitheater, Compass Control Pro controls the audio system via an iOS interface that can be made stationary or moved at any point during use allowing the engineer the flexibility to work from anywhere including the guest seating areas to perfect the levels.
The Shrine of the Ages multipurpose auditorium also offers control mobility for ease-of-use. Both spaces boast a user-friendly GUI designed to satisfy the regular room engineers and assorted operators when the locations are privately rented.
Since the upgrades including Key Digital's HDMI matrix switchers and the implementation of Compass Control Pro, the facility reports an improved user experience.
The system delivers an approachability for the various operators, and the mobile iOS devices provide constant access to the necessary control and information from anywhere within the respective spaces.