Nureva Wall Helps Norwegian Real Estate Firm Stand Out in Competitive Market
UNION Gruppen uses triple Nureva Wall system and Span Workspace to streamline processes, enhance client experience and cut timelines by up to 50 percent.
Leave a Comment
Nureva's visual collaboration solution is a key player in an innovative new customer experience center at the head offices of UNION Gruppen, a commercial real estate company in Norway.
The technology-rich collaboration space takes up most of the fifth floor of UNION's downtown office building located in one of Oslo's most prestigious business districts.
The triple Nureva Wall system "has transformed a large wall into a 21-foot wide interactive workspace that is used to showcase properties to clients and facilitate collaboration between internal project teams and colleagues in other locations.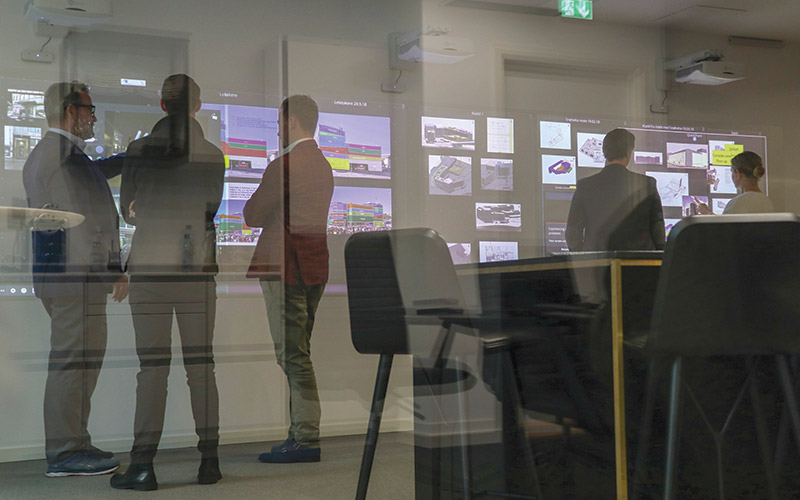 To stay ahead of its competitors in Norway's active commercial real estate market, UNION Gruppen wanted a technology solution that would streamline the process of buying, selling and leasing out properties, and provide clients with a more engaging and collaborative experience.
"Using the Nureva Wall and cloud-based Span Workspace, UNION clients get a complete picture of what each property has to offer," according to the Nureva announcement.
"The new high-tech customer experience center brings together everything tenants, landlords and other key participants need to make decisions."
What Nureva Wall Can Do
Clients can access an array of digital information on one large interactive surface, including aerial views of a building's location and specific details about floor plans and features.
In the past, clients would view a slide presentation about a property and, if interested, would work out details through a series of follow-up meetings and emails.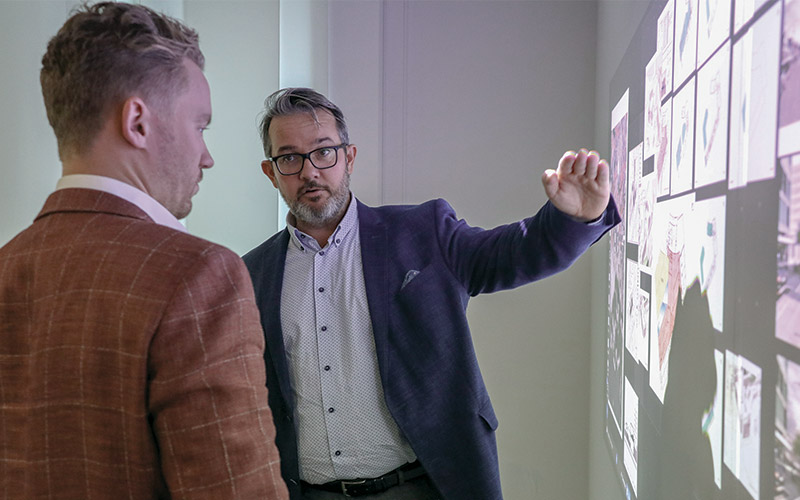 With the Nureva solution, the process is faster because everyone can actively participate in discussions by working together on the large interactive surface, adding notes and brainstorming ideas.
"By having a tool like the Nureva visual collaboration solution, we're able to get a head start on our competitors because we feel that many clients are going to see the value of it," said Pål Bolstad, managing director and partner at the UNION Management technical division.
"Clients are choosing us because we can make the process better, faster and easier for them."
"Clients get a deeper and more engaging experience and feel empowered to make better and faster decisions," according to the Nureva announcement.
"With all decision-makers in the room working on the Nureva Wall's large surface, it's easier to collaborate and come up with new solutions," said Didrik Berg, a transaction agent with UNION's leasing and transactions branch.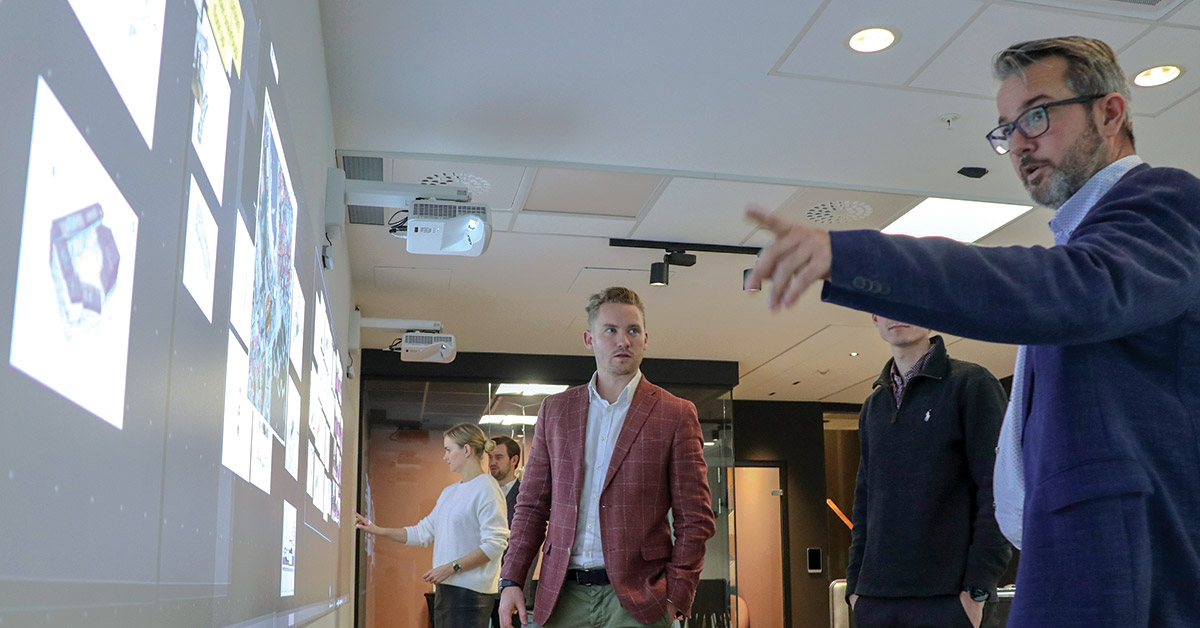 "Clients have a better understanding of the project and are more confident that they made the right decision because they can view and interact with all relevant information presented on the Nureva solution and participate and play a bigger role in the development of the process."
The company estimates that timelines for the initial phases of some projects have been reduced by 50 percent.
UNION Gruppen expects to attract more business and stand out in a highly competitive market thanks to the Nureva-centered solution.
"UNION Gruppen is a powerful example of the benefits of using our solutions to accelerate key business processes and achieve tangible business outcomes," said Nureva CEO Nancy Knowlton.
"It's exciting to see how they have turned technology-enabled collaboration into a competitive differentiator and a driver of operational speed and efficiency."