How to Control 4,800 Fixtures…And Then Some: Starlite's Entertainment Technology at Xcite Center
Starlite, who installed Parx Casino's original systems, returned to deck out the new Xcite Center with seemingly endless entertainment technology.
Leave a Comment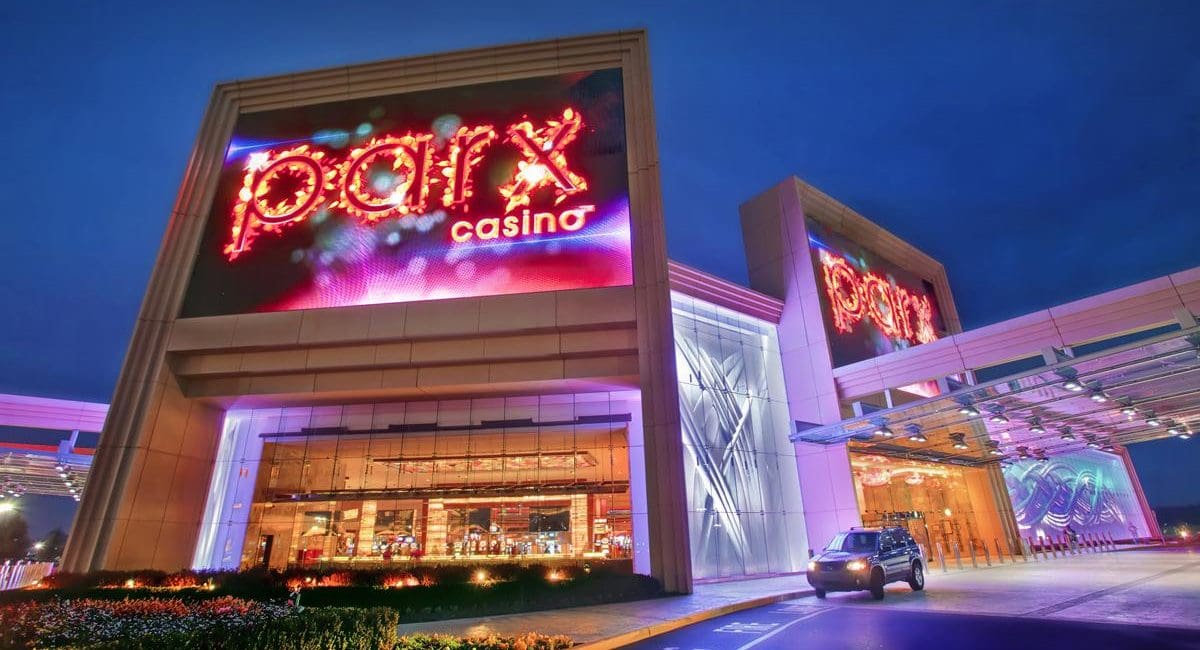 You could easily mistake Parx Casino for a miniature Las Vegas — if it wasn't located in Pennsylvania. The 375,000 square feet of property it encompasses is packed with entertainment technology to match the modern expectation that a casino facility should have a lot more in it than dice, cards, and slot machines.
Indeed, Parx Casino also has the Xcite Center: a live entertainment venue which accommodates 2,000 standing attendees and boasts 26 chandeliers, a 65-foot-wide stage… and that's not even touching the tech.
A recent, spare-no-expense expansion project added two restaurants, an exclusive poker room, and, of course, the Xcite Center to the Parx Casino property. And who better to install such a project than the same integrator that installed the entertainment technology in the original building?
Parx Casino's Relationship with Starlite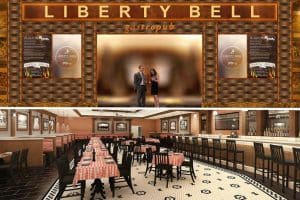 When the casino first opened in 2009, it debuted with 140 zones of distributed sound and sound-masking; over 1,500 speakers; 93 amplifiers; 90 equipment racks; 67 PZM's; a JBL VerTec line array; a Magenta Mondo III 4×96 switcher and Crestron Control — all installed by NJ-based Starlite.
Starlite design engineers collaborated with Parx stakeholders for more than 2 years on the design and schematic development of the project, which included numerous revisions along the way (including, for example, a decision to raise the roof an additional 18-feet AFTER it had already been constructed).
Some of those stakeholders were encouraged to attend trade shows and private emerging tech previews, which Starlite says helped them cement their decisions in certain products.
Two Objectives and Entertainment Technology Breakdowns
According to Starlite, the casino's two primary objectives included creating a flexible space that could accommodate a wide range of acts, and using newer products whose features won't become obsolete in the near future.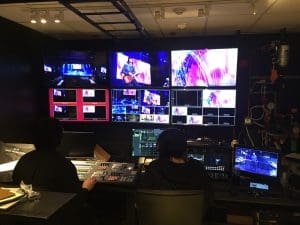 Although the Xcite Center is primarily a proscenium theater, it was imperative that the venue was multifaceted to accommodate a wide variety of acts and audiences. To accomplish this, the integrator installed:
74-box Meyer Sound system
26 Leopard compact linear array loudspeakers
14 Leo LFC subs
17 UP-series point source loudspeakers around the perimeter of the room for both sounds effects and for when the room is set up in configurations other than proscenium theater
17 UPM and MJF high-fidelity monitors as well as 186 JBL Control speakers in the restaurants
The lighting system consists of more than 4,800 performance and architectural fixtures for the house lighting, wall washes, sconces, and custom signage as well as a performance lighting system for the stage and the event space.
Both systems are capable of being controlled together in order to allow the room and stage to both be part of the show.
Read Next: The State of the Digital Signage & Video Wall Markets in 2018
Digital cameras, a digital intercom, custom staging, ADA ramps, curtains and four Robert Juliat Victor followspots, plus a full rigging system, were integral to supporting audio, video and lighting systems safely, Starlite says.
The entire system is networked on a single-mode fiber system with 10-gig speed.
Power Specs
Starlite provided seven LynTec RPC breaker panels as well as two RPC slave panels for a total of 443 controllable circuits. RPC remote control breaker panels are designed based on the G3 Powerlink hardware platform by Square D.
The open platform eliminates the expense of custom designed and manufactured products that are hard to replace when discontinued.
It also removes the additional step and space needed to install a separate relay panel.
The RPC series features a flexible architecture that will also enable the organization to add more circuits in the same horizontal wall space to control a greater number of components.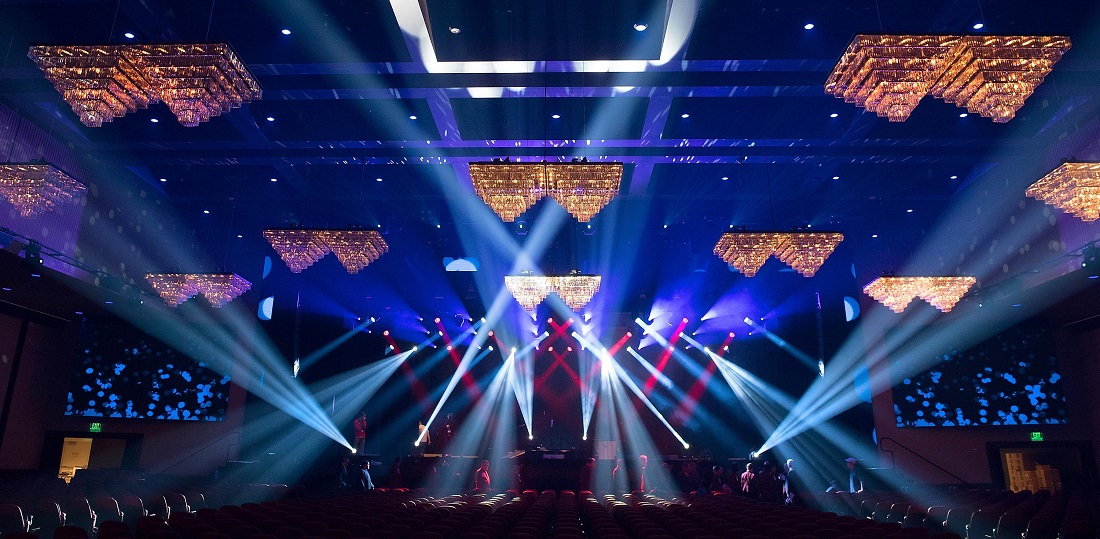 Response to the Work
The venue is expected to see use up to three times per week, with 80 to 100 acts and events in its first year. Rave reviews from artists, tour managers, technical staff, patrons and the media flooded Parx Casino when its new venue opened in January 2018.