How COVID-19 Has Changed Security (According to Integrators)
Security integrators & market analysts predict enormous demand for security solutions after coronavirus tunnel. Here's what the industry says.
Leave a Comment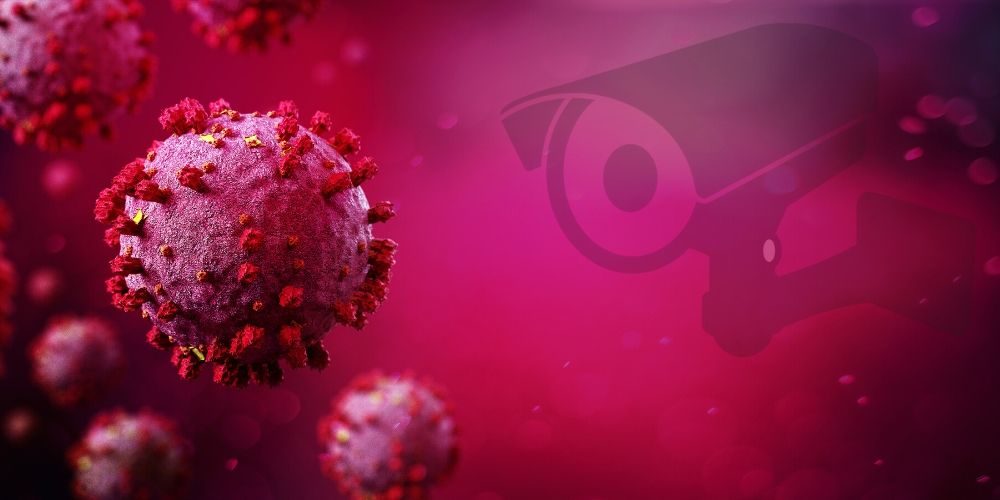 Our colleagues over at Security Sales & Integration have rounded up responses from market analysts and integrators in the security space who have chronicled the ways COVID-19 has changed that section of the tech integration industry.
These industry leaders speak to recent business and operational adjustments, getting back up to speed, what the future looks like, advice to best weather the COVID-19 storm, the challenges they face, and the promising opportunities before them.
Explain the ways the lockdowns & COVID-19 crisis have either directly affected your company or those of other?
Jeremy Bates: The crisis has forced us to be more creative in how we approach almost everything we do, from having everyone work from home to learning the safety precautions we all now take as well as our approach to marketing and selling. As luck would have it, in 2019, we had moved our phone system and several other programs to the Cloud, which was critical in our ability to continue provide services in a seamless manner to our customers.
Bill Bozeman: The COVID-19 crisis is affecting all integrators, but some more than others. Some have been significantly impacted, seeing revenue run rate reductions as high as 40%. Others have not been impacted and that has depended on existing customer base and the vertical markets they serve. Vertical markets like transportation, hospitality and airlines have been hard hit. Integrators that serve these hard-hit verticals are seeing a big impact.
John Campau: It definitely forced us to stop and evaluate everything in our business. I have been here at Comtronics for 34 years, and have never been faced with challenges like we have in this environment. We have been aggressively embracing change the past five years due to industry-related challenges, but this pandemic has forced us to change the way we think about our business altogether, our customers and our employees.
Bob Harris: While many end-user customers have been forced to close their businesses, smart security companies have sent out informational bulletins on the importance of security while a business is closed as well as offered flexible payment options for those experiencing financial hardships during this crisis. Many dealers and integrators have applied for and have received PPP grants from the government to be able to maintain high level operations and employees despite any associated accounts receivable declines as a result of any drops in revenues, sales and operating expenses.
Kirk MacDowell: There was no universal response in terms of handling the crisis. Some companies showed stellar leadership in this time of crisis, leading the charge with employees and customer engagement as well as looking for ways to outmaneuver the effects of the virus on their business. Others were so focused on the issue that they became paralyzed and had a hard time focusing on the mission of looking forward. Companies with solid strategic plans altered them and pushed forward.
What steps did you take to maintain close ties with both personnel and customers, or do you recommend for dealers/integrators and monitoring providers?
Bozeman: In times of crisis, it's always better to communicate more than normal because everyone is scared and needs reassurance. Integrators should be reaching out to their end users now more than ever. Fortunately, we have the technology to do that with video conferencing, etc. It's imperative not to go dark. Make it known that you are there to help with their security. In the case of PSA, we have partners specializing in various offerings that help with specific COVID-19 issues such as thermal cameras, the STEPS program to get America back to work, remote video surveillance, etc.
Campau: We have incorporated Teams calls and Zoom calls in our daily management of Comtronics. Many of our 200 employees are working from home, and this is something that quite frankly we never allowed before this virus hijacked our economy. Our leadership is in constant contact with our staff; and our sales and support staff are required to make calls every day to our customers to assure them that we are here for them. We are updating emergency call lists, selling LTE upgrades and taking advantage of every sales opportunity.
De Marco: Communicate, communicate, communicate. It's a great time to step up your social media campaign and freshen up your website and let your customers know you are alive and well and that you got their backs. For your employees, you'll need to think about cleaning protocols that keep your employees safe and healthy at work. For your customers, you'll need to provide your sales and field personnel disinfecting products and protective gear that give a level of confidence and concern for customers before your employees enter their homes and businesses. While they are on the premises, they must adhere to a high standard of personal hygiene, and before they leave, disinfect the products they installed or serviced and the surfaces they touched. This may seem excessive, but it may be a new normal we just have to do.