IntelliVision Launches Video Analytics Channel Partner Program
IntelliVision Channel Partner Program software platform enables integrators to add video analytics to new and existing security camera systems of all sizes.
Leave a Comment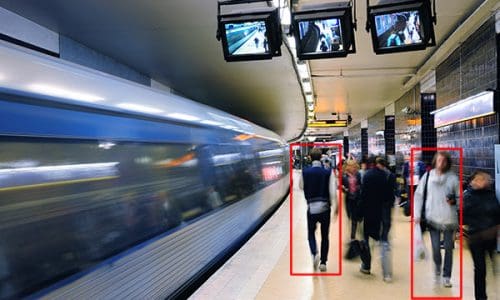 IntelliVision Technologies Corp. recently announced it was launching a channel partner program.
Capitalizing on the millions of cameras, dashcams and video doorbells that use IntelliVision software—from Ring to Netgear to Pelco—IntelliVision is now providing a full set of services, enabling dealers and integrators to build video analytics into CCTV, security and surveillance systems through the Channel Partner Program.
IntelliVision analytics solutions cover a wide range of markets including smart city, smart transport, smart retail, smart building and smart home, with flexibility to run in-camera, on-premise or over the cloud.
"IntelliVision's wide portfolio of video analytics has been used by OEMs and solution providers for many years," said Vaidhi Nathan, Nortek senior VP of cameras and analytics. "Now, with a rapidly increasing number of leads from integrators needing to integrate video analytics to their projects, we felt it was time to put our existing services and support into a formal program."
The IntelliVision Channel Partner Program will provide access to leads, volume discounts, demo software, marketing resources, training and support.
The market for video analytics is expected to grow to $8.55 billion by 2023, according to analyst firm Markets and Markets. Many existing CCTV and surveillance systems require constant human oversight. Video analytics can be used to generate alerts only when certain actions occur, such as a person or vehicle appearing in the vicinity of a door or camera.
The IntelliVision family of video analytics solutions includes object detection and classification (humans, vehicles, pets, airplanes), people/vehicle counting, demographics, intrusion/perimeter watch, object left/removed, license plate recognition (ALPR/ANPR), audio/sound recognition and facial recognition.
To learn more about the IntelliVision Channel Partner Program, email info@intelli-vision.com, or call 408-754-1690.
IntelliVision Technologies Corp. recently announced the latest version of its facial recognition technology now runs as a cloud-based service as well as on edge devices and on-premises servers.
The latest version of IntelliVision's facial recognition technology is "highly optimized for in-camera processing and is capable of detecting at least 10 faces in less than one second with only 25 percent CPU usage on an Ambarella S5L-based camera," according to the press release. As many as 20 faces can be recognized in a single frame.