CCS Presentation Systems Celebrates 30 Years
CC Presentation Systems founders reflect on 30 years of growth, starting as a small business to one of the largest AV integrators today
Leave a Comment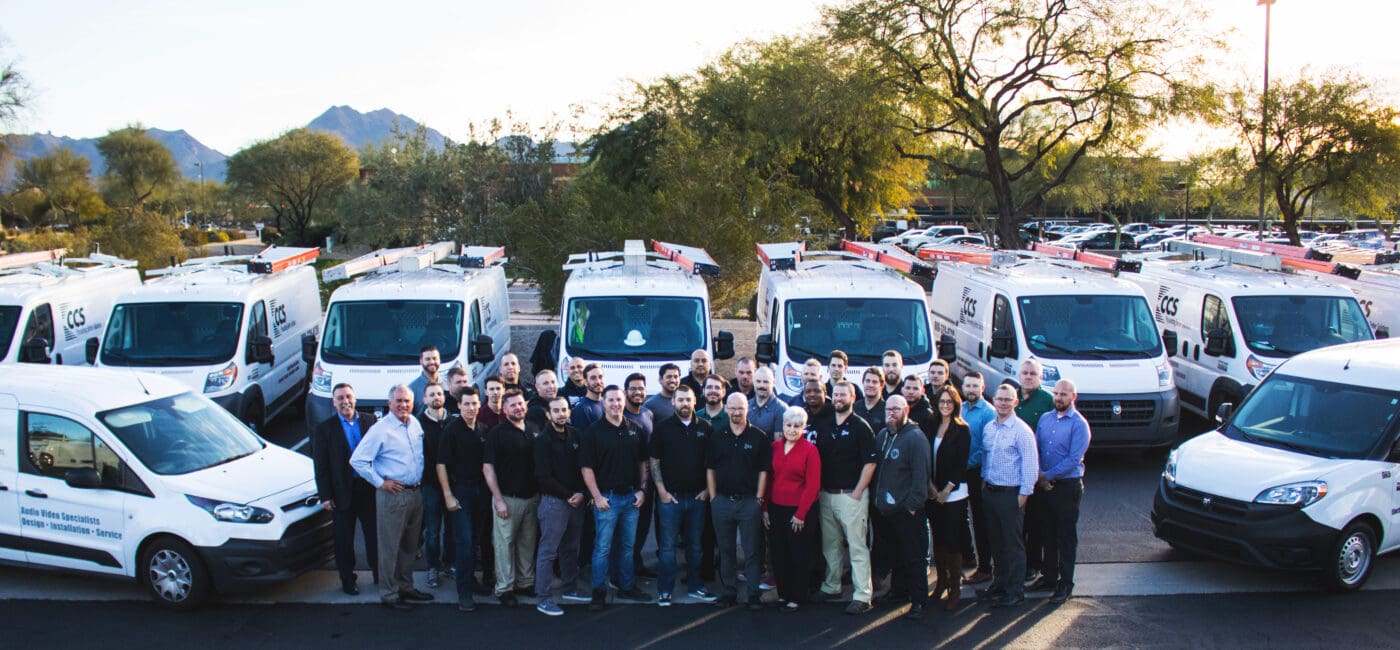 Photos & Slideshow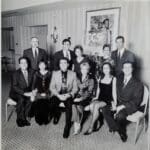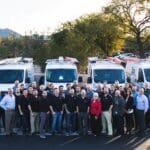 ---
Thirty years ago, John Godbout cofounder of CCS Presentations left his career at IBM and started his own small business with wife, Beth. What was originally envisioned as a lifestyle company quickly turned into an enterprise company with over eleven partners, 28 offices covering 40 states across the U.S.
The couple moved several times with IBM and simply had enough. Beth asked John to come home on the weekends to be with their two young children at the time.
CCS Presentations wasn't sure how things were going to go within the first three months but ended up making $59,000 in revenue in its first year.
Today, the company is one of the top AV integrators in the nation topping $160M in revenue; the key to its success is a unique one-of-kind partnership structure.
Making The First Quarter
"I was just excited that we made the first quarter," said Godbout. "We started selling software for IBM midrange computer systems and I was using an LCD panel to demo the software and I didn't sell any software, but I sold three different LCD panels, so I figured I was selling the wrong thing, and that's how we literally got started in the AV business."
Read: CI Integrator of the Year: CCS Presentation Systems
It was in the late '90s that the couple decided to move on from selling LCD box sets to becoming an integrator, which has led them to where the company is now.
Godbout recalls opening the door on the first day and thinking to himself, "here we go." From there, he went to straight to work. Using his IBM training, he made about 25 calls per day and mailed 25 letters to customers either thanking them for taking his call or "you should have taken my call."
Godbout would come home from the office and give customer orders to Beth for invoicing. "If somebody was late on payment, she would load up the kids in the car, and either pick up a check or pick up the equipment," said Godbout. Fortunately, Beth never had to pick up any equipment.
Two Problems
After success within the first four years, a sales representative approached the duo and indicated he wanted to do what they were doing, but he had two problems: he wanted to operate in Houston, TX and the second – he had no money.
The Godbout's worked with their first partner on an extensive licensing agreement, which is still the same document used today. Ever since their first partner opened a CCS office in Houston, the couple have been replicating that one-of-kind structure with new partners who come to them but want to operate in different territories like southern California, Utah, or Boston.
Read: Founding CCS New England Was No Easy Task

Passing "The Beth Test"
Before a partner is chosen, they must be vetted by passing "the Beth test," says Godbout. The couple usually have dinner with a prospective partner and their spouse. "We need to know that the spouse is on board especially for the support part," said Beth Godbout. "Initially it's tough to get started in a new business even with our help."
The couple laugh about it today. "If I get a red flag, I listen to it because I don't know what it is, it's just instinct, but I can have a feeling something's not going to work out," said Beth Godbout.
That instinct has led them to successful business relationships with partners for the last 30 years.
Creating Successful Partnerships
"CCS partners own 100% of their business, there's no equity flowing from one partner to another, we're held together by a license agreement," said Godbout.
The couple let their business partners run their business how they would like to. Of course, John and Beth are there to help along the way, such as with accounting, if the partner chooses.
"I had enough trouble running my own business," said Godbout. When their first partner opened an office in Houston, "the agreement was that we were going to do all the operations for him and he was going to sell what we had, but he had different ideas on how to run that business. I wasn't going to take away from the time of doing that by trying to run somebody else's business, so we originally started that way, and evolved very quickly."
Godbout usually tells prospective partners "it's OK to be a corporate guy, or it's OK to be a lifestyle business, but the problem with that is if you turn 55 or 60, and look back and say, geez I wish I would have done this, or I wish I wouldn't have done that, and from a business standpoint, you don't want to be in that position and say I had an opportunity to do something; I chose not to, and it worked out best for me, or I chose to do it, and boy has it worked out good for me."

Letting their partners choose how to run their business, how they would like to, has worked for CCS.

Every partnership is deeply rooted in respect for everyone – employees, manufacturers, vendors, even other partners under the CCS name, whether it be on the phone, or in person, or just paying bills on time.

CCS partners are more than just business partners. "I feel like they're my brothers and sisters," said Godbout. The group spends quite a bit of time together travelling around the globe.

Technology Impact
In the businesses' earlier years, Beth recalls talking to her father about selling LCD panels to schools and he asked what they were going to do once the schools didn't need LCD panels anymore.
The couple didn't know at the time what the next product they were going to sell, but one thing they've learned is "to move on to where technology takes you," said Godbout. "Right now, it's just keeping up with the technology."
The Future of CCS
CCS Presentations is recovering fast from the pandemic, "everybody is really busy and we expect a real good 2021," said Godbout.
The company is looking forward to continuing business relationships with partners on the west coast.
Simply put, "we've been blessed," said Beth Godbout.
CCS Through the Years:
1991– CCS made only $59,000 in revenue its first year, and against the odds, kept pushing into 1992. Annual revenue across the CCS group now tops $160M.
1995 – CCS opened its first Partner office in Texas. It has now grown to 11 regional partners with 28 offices, covering 40 states.
1998 – CCS launched its online division, ProjectorSuperstore.com to keep up with demand and reach more customers across the country.
2000– A strong education advocate, CCS created a contest with Proxima Inc. to award local educators who effectively integrated technology into their classrooms. 70 applicants and four winners later, thus began a pattern of support for educational innovation.
2002 – Seeing the need for full-service design and installation, CCS created its Integration division – CIS. There are currently over 50 design and field engineers and more than 100 installation technicians, nationwide.
2005– CCS created the CCS Training Center model and subsequently the CCS Mobile Training Center – a 44ft long converted race-car hauler that traveled to schools across the country training educators.
2006– CCS began CCS University, an internship program for current high school students to educate and train new installation technicians with courses taught by CCS Integration staff. Successful candidates received a job offer after completion.
2009– CCS built their CCS Manufacturer Product Showcase, allowing customers to view and interact with AV solutions prior to purchase. This set a standard for how CCS displays new AV products to educators, businesses, and other clients.
2010– CCS rolled out a series of AV designs aimed at small business so that even those starting out could afford practical solutions that supercharged collaboration, sales, and productivity.
2012– CCS started Tech Now, Pay Later, a privately financed program that gave education customers the option to split their overall payments over multiple years. This allowed schools to focus on increasing student engagement rather than finding ways to pay for it.