Neoti on Continued Rise of DVLED
Camille Burch, of Neoti, chats with Commercial Integrator about the company's history, growth and mission to leverage its mission-critical expertise for high-quality DVLED deployments.
Sponsored Content
Leave a Comment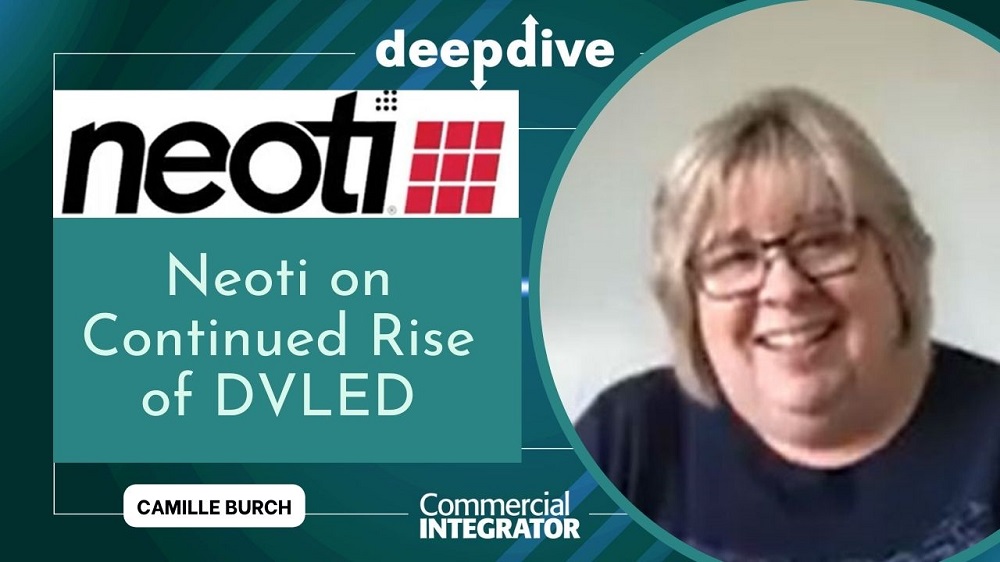 In this exclusive interview, Camille Burch, marketing director with Neoti, joins Dan Ferrisi, editor-in-chief of Commercial Integrator. Of course, the conversation focuses on the latest developments in the world of large-format displays. Neoti, founded in 2006, began as a company specializing in rental-and-staging deployments. Starting around 2016, the company evolved into the categories of digital signage and large-format displays. Neoti initially built its reputation as a large-format display provider serving the broadcast market. Recently, though, the company has made a concerted effort to capture market share in the pro AV space. In this interview, Burch shares more details about Neoti's journey, while also analyzing DVLED's continued ascendance toward dominance.
To watch the full seven-minute conversation, check out the embedded video Q&A below.
During the interview, Burch and Ferrisi touch on all of the following:
How Neoti takes mission-critical expertise from the broadcast market and translates it to pro AV applications.
The competitive advantages of being a U.S.-based company, including having a Midwest-based quick-deployment team
A dazzling recent application involving covering the entire ceiling of a museum in Indianapolis with DVLED
The continued price drop for DVLED, which enables deployment across a broader range of environments
Some competitive advantages of DVLED over other display formats, including its near-total resistance to ambient light
To learn about all those things, plus much more, watch the embedded video Q&A above. It's a great resource for a high-level overview of why so many industry members are talking about Neoti DVLED these days.
If you enjoyed this article and want to receive more valuable industry content like this, click here to sign up for our digital newsletters!