Caregility's Mike Brandofino on the Rise of Virtual Medicine
Caregility's Mike Brandofino, an expert in virtual medicine, weighs in on trends affecting both inpatient and outpatient healthcare.
Content from our Sponsor
Leave a Comment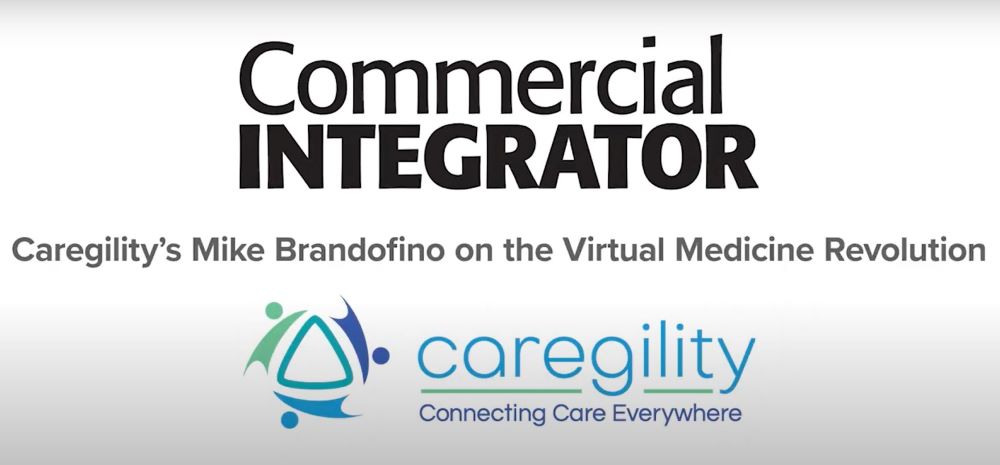 Caregility, maker of a platform that spans inpatient and outpatient virtual medicine applications, is at the forefront of this revolution. Dan Ferrisi, editor-in-chief of Commercial Integrator, recently connected with Mike Brandofino, president and COO of Caregility. During a short Q&A, presented below, they discuss the rise of virtual medicine across both outpatient and inpatient care categories.
The following video Q&A comes from Collaboration Today and Tomorrow, a supplement to Commercial Integrator.
During their short, eight-minute discussion on virtual medicine, Brandofino and Ferrisi touch on the following:
Caregility's emergence from AV integration company Yorktel
The exponential growth of virtual technology within the hospital setting
The rapid rise of telenursing in response to COVID-19 staffing losses
Integrators' struggle to understand the workflow impact of virtual medicine within a health system
What distinguishes technology specialists from true solutions providers
If you'd like to learn more about Collaboration Today and Tomorrow, a supplement to Commercial Integrator, check out our website archives. Of course, if you'd like to learn more about Caregility and its unique solutions, check out its website.
Throughout the month of March, we'll share additional articles from the spring edition of Collaboration Today and Tomorrow. We'll therefore touch on everything from virtual medicine, to AI in education settings, to contemporary collaboration design.
If you enjoyed this article and want to receive more valuable industry content like this, click here to sign up for our digital newsletters!