Kramer Debuts Omnivore KM-2B Microphone at ISE 2020
Kramer's Omnivore KM-2B Microphone, which made its debut at ISE 2020, is designed for use in meeting and conferencing spaces.
Leave a Comment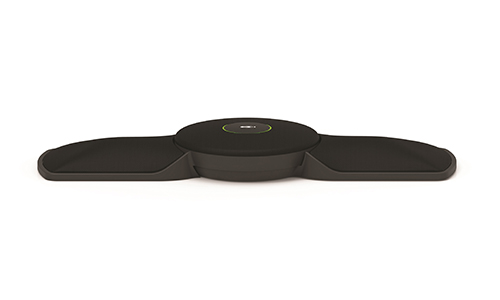 Making its debut at the recently completed ISE 2020 show in Amsterdam, the newly announced Kramer Omnivore KM-2B Microphone is designed for use in meeting and conferencing spaces.
Kramer says the Omnivore KM-2B microphone is a multi-purpose, dual-boundary product that is engineered to eliminate comb filtering, while maximizing acoustical energy.
The company emphasizes that through its selectable polar patterns professional integrators can tailor the microphone's performance to its surrounding environment. The polar patterns offer a choice of three operational modes:
Omnidirctional: For use in small- and medium-size rooms
Sub-cardioid: Designed for placement under displays in huddle spaces
Cardioid: This mode is designed for operation when the microphone is placed on podiums
Some of the other options the Omnivore KM-2B provides include a selectable high-pass filter at 120Hz to help avoid audible "boominess" and table noises. The microphone can also be setup in a summed mode to operate in a single channel, or it can be setup to provide two output signals for redundancy in critical applications such as recording.
Additionally, the microphone also provides up to 12dB of boost to compensate for situations when speakers are located long distances away from the microphone.
The microphone will be available in the third quarter of 2020.
Related content: ISE 2020 Highlights: Recapping the Final Amsterdam Show
PRODUCT INFO:
Product Name: Omnivore KM-2B Microphone
Manufacturer: Kramer
Manufacturer URL: https://www.kramerav.com/us
This article first appeared in our sister publication CE Pro.
If you enjoyed this article and want to receive more valuable industry content like this, click here to sign up for our digital newsletters!