Earn Recognition for Your Best AV Integration Project: Submit to the 2018 Integration Awards
Calling all AV integration companies: submit your best AV projects to Commercial Integrator's 2018 Integration Awards for the recognition you deserve.
Leave a Comment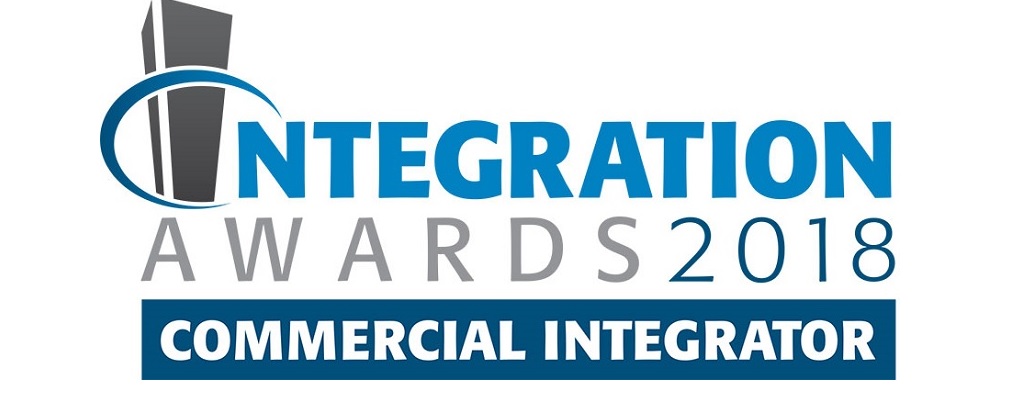 If you're a pro AV integrator, you know that continual improvement is necessary in order to stand out in a flooded market. Whether your AV business focus is niche or wide open, it is the quality of your work that sets you apart. The 2018 Integration Awards aims to honor that dedication.
Each spring, Commercial Integrator honors stand-out, problem-solving installations that address commercial customers' needs.
We hope that, by highlighting these impressive installations, our coverage will inspire new ideas and carry lessons for other integration firms to lean on.
What AV Integration Companies Gain by Entering
Last year's winners featured work in 14 different verticals, from a massive 4K multidimensional video game experience, to a mission-critical roadway monitoring system.
Here's how AV integration companies can benefit by entering the 2018 Integration Awards:
Entries are considered for coverage on our website, as well as our sister publication, MyTechDecisions.com (a site that engages end users…your prospective clients)
All entries are entered as candidates for TechDecisions' Project of the Week, which highlights integration firms' best work
Enter the 2018 Integration Awards here
What You Get if You Win
Winners' work will be promoted to over 19,000 email newsletter readers and over 45,000 end users through these publications
Each winning project is covered in the July issue of Commercial Integrator magazine, with more than 25,000 subscribers
Longer, more multimedia-heavy coverage on our website
Recognition during an awards ceremony at InfoComm 2018
Use of the 2018 Integration Awards logo
What You Need to Enter
Name, title of contact within customer's organization
Project overview
Initial contact, connection between the customer and integrator
Solution description highlighting unique features and benefits
Installation description, including challenges, length of time and interaction with other parties
Customer reaction
Equipment list
Images: up to ten 300 dpi, high-resolution images with photo credits
Video URLs, if any
Publishing/client permission
2018 Integration Award Categories
Enter into one of the following categories:
Best Meeting Room Project
Best House of Worship Project
Best Corporate Campus Project
Best Government Project
Best Small Office Project
Best Retail Project
Best K-12 Project
Best Large Venue Project
Best Higher Education Project
Best Museum Project
Best Health Care Project
Best Casino Project
Best Hotel/Hospitality Project
Best Mission Critical Project
Best Bar and Restaurant Project
Enter the 2018 Integration Awards here