Access Fixtures Releases New 2200K LED Wall Pack Series
Access Fixtures APTU 2200K LED Wall Pack feature long-lasting, IP65-rated, high-pressure sodium equivalent material just ahead of DSE 2018
Leave a Comment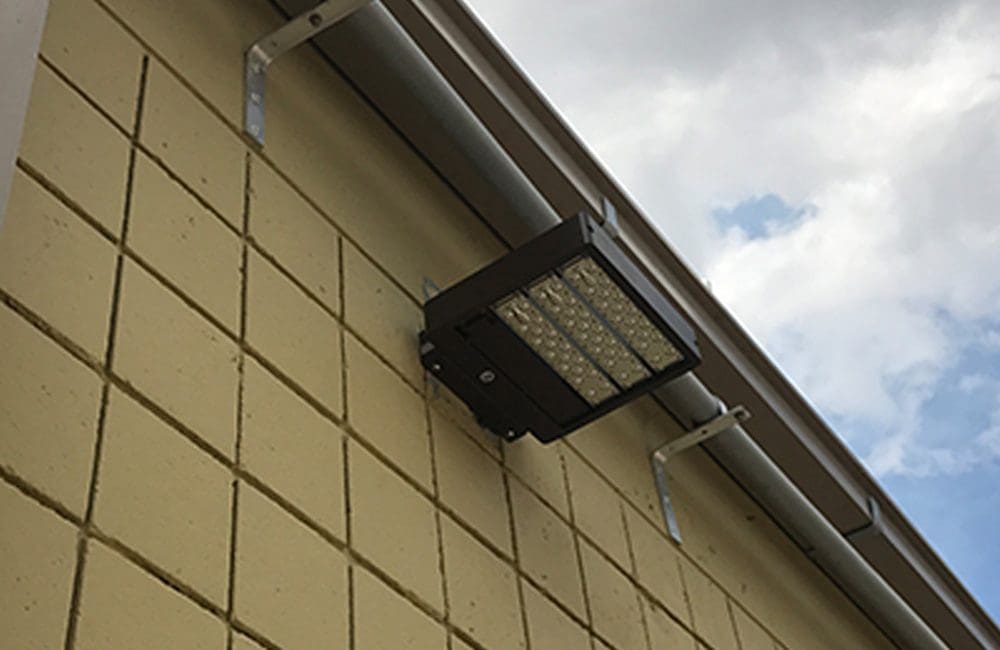 If you haven't replaced your underperforming, inefficient high-pressure sodium (HPS) wall packs with LED heading into the 2018 Digital Signage Expo, Access Fixtures understands why and that's the company created the APTU 2200K LED wall pack.
For years, LED replacements have only been available in blinding, bright-white light. Those days are done. Access Fixtures has announced APTU 2200K LED wall packs that emit "the warm, yellow-orange light you want, with all the efficiency and longevity of LEDs," according to the company press release.
"These high-performance, long-lasting LED wall packs are perfect for lighting commercial, industrial and even residential properties," according to the Access Fixtures announcement.
Providing 200,000 hours (L70) of illumination, the APTU 2200K LED Wall Pack series is available in multiple wattages ranging from 31 to 156 watts and at lumen outputs of between 2,363 and 13,038.
"No matter how high these units are mounted or what wattage HPS fixture you're replacing, there is an APTU for you," according to the Access Fixtures press release.
The APTU 2200K LED wall pack's design measures 2.76 inches in height and just over 1 foot in width. Powered by CREE LED chips, each APTU wall pack has adjustable beam distributions, ranging from 10 degrees to 150 degrees. Each unit comes with a five-year warranty.
"We receive frequent calls from businesses and homeowners looking to replace outdated HPS wall packs," says Alex Guarco of Access Fixtures. "They love the color of the light but want to upgrade to LED. These units offer all of the advantages of LED but in warm, HPS-equivalent light."
The APTU 2200K LED Wall Pack is IP65 rated, making it waterproof. Features include built-in 0-10 volt dimming, and a high color rendering index (CRI) of 80+. APTU wall packs come with die-cast aluminum housings and corrosion-resistant polyester powder and the option of black, gray, bronze and white color finishes.
Earlier this year, Access Fixtures launched APTI LED flood light fixtures. These IP67-rated flood lights represent the latest in LED flood light technology and commercial lighting design, an L70-rated life of 200,000 hours, modular LED arrays and 1,000-hour salt-spray protection.
If you enjoyed this article and want to receive more valuable industry content like this, click here to sign up for our digital newsletters!