AtlasIED Sneak Previews Its Products and Plans for ISE 2023
Gina Sansivero, VP of marketing & corporate communications at AtlasIED, gives CI readers a peek at what attendees can expect to see at the AtlasIED booth at ISE 2023.
Content from our Sponsor
Leave a Comment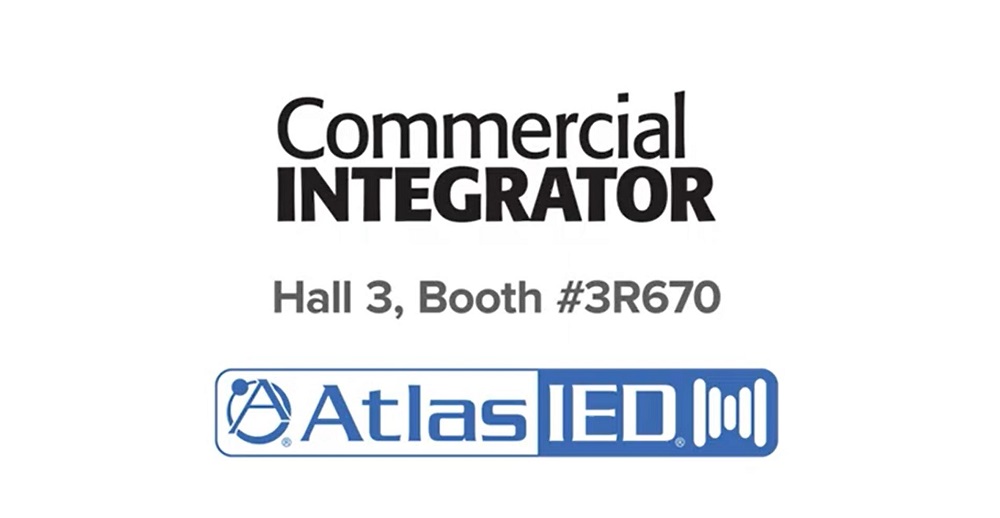 With ISE 2023 only two weeks away, industry leaders like AtlasIED are already stoking attendees' excitement. In the following short Q&A, Commercial Integrator's Dan Ferrisi helps uncover what the Phoenix, Ariz.-based audio leader will showcase. Gina Sansivero, vice president of marketing and corporate communications, pulls back the curtain the company's latest advancements.
Although Sansivero doesn't spill the beans on everything that showgoers can look forward to, she offers some tantalizing hints. "You'll get to see the evolution of our digital audio platforms," she promises. Sansivero continues, "Our engineers and project managers and product managers have been hard at work, continuing to build this Atmosphere platform." This year, she declares, will be the next iteration of hardware for that platform.
What's more, Sansivero drops some clues about AtlasIED's latest mass-communications and mass-transit systems for large, mission-critical deployments. Moreover, she touches on some voice-evac loudspeakers that the company will be proudly showcasing in Barcelona.
Check out the entire interview to learn why the AtlasIED booth will be unmissable at ISE 2023! Visit Gina and the team at Booth #3R670.