The Case for Better Audio Quality Analysis, Especially in Pro-Sumer Markets
Mark Edwards, owner of Cinema Sound, uses Primacoustic panels, including Broadway panels, to emphasize the importance of audio quality analysis.
Leave a Comment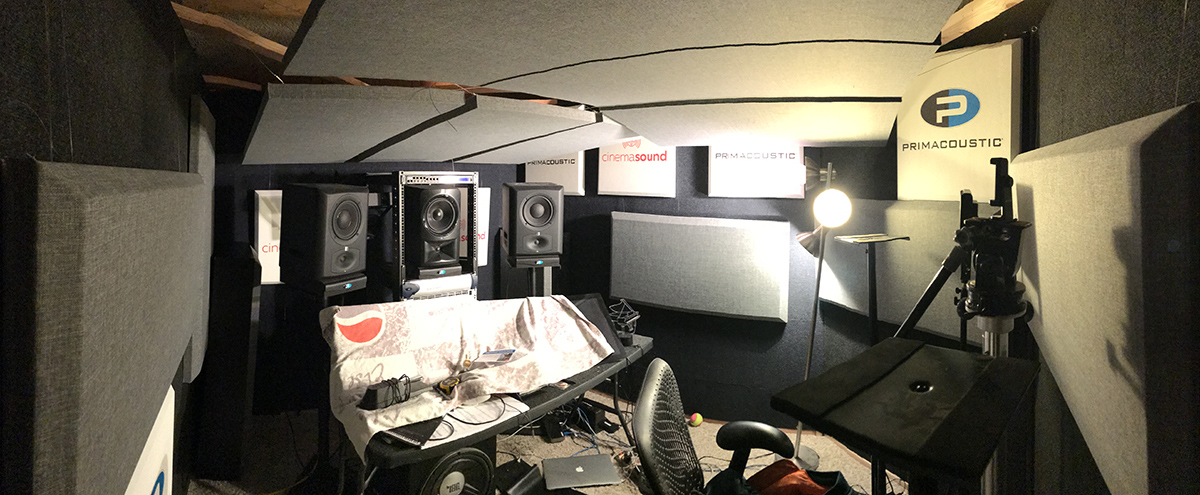 While pro-sumer audio and video production markets flourish, many wannabe audio engineers and filmmakers forgo the importance of audio quality analysis. Helping to educate budding filmmakers about the benefits of good audio, the online school Cinema Sound uses Primacoustic panels to underscore the importance of audio.
Mark Edward Lewis, owner of Cinema Sound, says bad audio is widespread and vastly misunderstood. Lewis estimates that young filmmakers are missing about 80 percent of the A/V equation by not putting more emphasis on audio quality analysis.
Related: Primacoustic Panels Help Students with Auditory Sensory Issues
"If sound and imagery were really 50/50, then audiences would like a good video/bad audio scene as much as a bad video/good audio scene," he says.
Why 'Star Wars' is a great example…
"The problem is [they] believe George Lucas' whimsy as truth, 'sound is 50 percent of the picture.' He was joking. If sound were 50 percent of Star Wars, he wouldn't have hired the greatest composer of our time and the greatest sound design team of all time to create its soundtrack."
Lewis laments however, that the narrative of audio and video residing as equal partners still exists, but through the 85 hours of education on his website, he says that students can learn how to produce "Hollywood-level sound" in their productions, and how to deliver that quality on a professional level.
According to Lewis, the students are taught how to first capture good sound. Once the audio is captured, he teaches them about the differences between what they think they are hearing and what they are actually hearing.
Considering the environment…
Lewis says people tend to mix audio in environments that aren't conducive for accurate listening.
"If the most honed minds in the business have wonderfully tuned and treated rooms, why would anyone think they shouldn't too," comments Lewis.
"If media creation is simply a hobby, keep enjoying your hobby, but if you want to make it complete, you must have the basics: good speakers in the right place at the right angle at the right volume [isolated and stabilized], and [the] primary reflections taken care of."
Lewis has created several demonstration videos with the help of Primacoustic to illustrate the differences between good and bad sound.
Audio quality analysis in action…
Using a combination of Primacoustic Broadway panels, as well as the company's Broadway paintable panels — and other products such as its Bass Traps, Nimbus ceiling clouds and Recoil Stabilizers for speaker isolation — Lewis designed a quality listening space for his Studio B environment.
"Even though our situation was complex, we were still able to get a powerful reduction in primary and secondary reflections, as well as a 15dB reduction in ambient noise," says Lewis.
"In fact, once installed, we started noticing the self noise of the 5.1 speaker installation we have in the studio, which we never heard prior to that."