Bosch PAVIRO Earns 2019 CI BEST Award for Audio Components. Here's Why
Bosch PAVIRO public address and voice evacuation system integrates with additional equipment as part of an optional Dante network.
Leave a Comment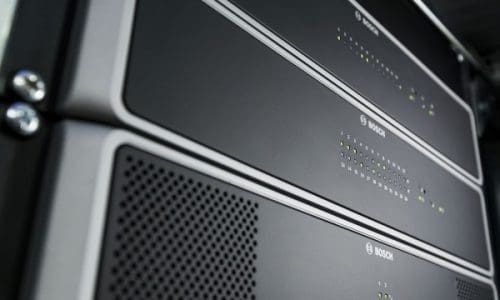 In an emergency situation, there's no time to think about whether your technology is working the way it should. The Bosch PAVIRO public address and voice evacuation system—which won a 2019 CI BEST Award for audio components and processors—makes sure that's never a concern.
PAVIRO "seamlessly integrates with additional equipment to deliver high-quality music," according to the company.
"Thanks to its powerful range of features, PAVIRO not only answers an extremely wide variety of application requirements, it also delivers best-in-class performance in quality, ease of installation and versatility," according to Bosch press materials.
Here's more about why the Bosch PAVIRO public address and voice evacuation system earned a 2019 Best Electronics Systems Technologies Award from Commercial Integrator:
IP Networked Solution
Equipped with the optional Dante network interface module (OM-1), it is possible to create a 16-channel Dante audio network between the individual controllers using standard Ethernet connections and components.
The IP networking architecture allows users to create network topologies for larger areas via up to four decentralized controllers.
The network configuration also provides redundant channels for safety purposes – in case of an emergency, these channels will always work for evacuation signals, even if a controller loses network communication.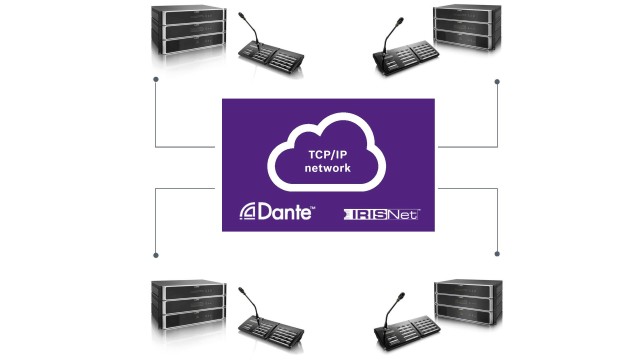 Storage
With more than 30 minutes of recording storage, a complete evacuation can be recorded for later purposes. The recordings can be listened from the call station or can be downloaded as .wav file.
Zone monitoring functionality is integrated into the call stations and allows monitoring of any zone or group in the system.
Low Power Consumption
Power management is integrated in the heart of PAVIRO – so you can minimize power consumption by minimizing the number of amplifiers or increase flexibility even more.
Flexibility
Intelligent input switching, dynamic channel assignments and power load sharing allow design changes to be made at any stage of the project without risk.
Complete Specification
The basic configuration is a wizard which provides a step-by-step configuration guide. A complete system can be programmed within 30 minutes. The expert mode, based on IRISNet, provides system design flexibility.
Sound Quality
PAVIRO includes technologies developed for the Bosch range of professional sound reinforcement audio products. The controller handles signals with over 106dB signal-to-noise ratio (SNR).
EVAC-Certified
As part of the Bosch Building Technologies commitment to meet international standards, PAVIRO meets major legislated requirements for voice alarm systems and is certified according EN 54-16.
The system is also compliant with many local evacuation standards.
Dynamic Source Routing
Dynamic source routing and intelligent amplifier switching reduce the number of required amplifiers. This reduces the initial investment and minimizes the power consumption.
Loudspeaker Line Blocks
Each router can handle up to 4000W, in one or two channels on 24 loudspeaker lines, using one type of amplifier. Power load sharing over the zones (from 2W to 500W) allow combinations of low- and high-power zones within a router.
Professional Sound Quality
Wide bandwidth (50Hz-20kHz), dynamic system range with more than 100 dB signal-to-noise ratio and low channel crosstalk combine to deliver excellent audio quality.