Dynacord TGX Amplifiers Provide 10kW to 20kW of Power from a Single Unit
The newly announced Dynacord TGX Amplifiers provide up to 20,000 watts of total power to drive any system system in live environments.
Leave a Comment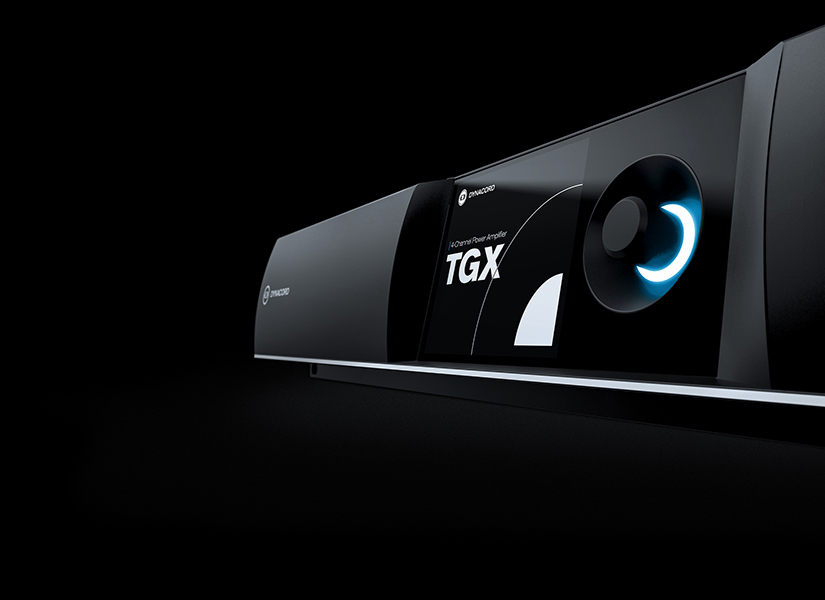 Integrators who have a lot of ground to cover and many ears to perk might consider Dynacord TGX Amplifiers.
Engineered and manufactured in Germany, Dynacord TGX Amplifiers are designed for medium-sized to large-scale live sound applications.
The company debuted its latest amplification products at InfoComm 2018 in Las Vegas. Integration professionals have a choice of two models: the TGX10 and the TGX20.
TGX10 vs. TGX20
Both Dynacord TGX Amplifiers provide four channels of power, along with 4-ohm load capabilities, and as much as 10kW or 20kW of power from a single amp with all channels simultaneously driven.
The TGX10 is rated to provide 4 x 2,500 watts of power, while the TGX20 is rated to produce 4 x 5,000 watts of power.
The TGX line of amplifiers also incorporates Dante digital audio networking, as well as AES and analog inputs.
Dynacord says the line employs advanced 96kHz DSP with Finite Impulse Response (FIR) drive technologies.
According to the company, the combination of the amplifiers' low latency and 118dB signal-to-noise ratios provide users with high levels of audio quality.
Protecting the amplifiers from clipping damage, Dynacord also incorporates its advanced protection circuitry that monitors more than 200 parameters to ensure the products operate at their highest levels in the most taxing circumstances.
Aids to Installation
Aiding integrators during the installation process, the Dynacord TGX Amplifiers are engineered as modular solutions. Dynacord says a single 10-rack unit TGX system rack is pre-configured with three TGX20 amplifiers and two independent network switches.
Other installation-friendly features include:
integrated sliding rack doors
customizable I/O options
reversible mounting options for power distribution
rack systems can be vertically stacked and locked together to provide up to 180kW of output power
In addition, the amplifiers' system software enables integrators to design, tune and operate an audio system from a single piece of software.
Dynacord says the software is designed to streamline the workflow process by interfacing with loudspeaker aiming and prediction software that includes EASE Focus and live measurements via SysTune. Learn more here.
Read Next: VUE Audiotechnik CST Keeps the REO Speedwagon Tour Rolling with al-Class Line Arrays