How this Harry Potter Fan-Favorite Cathedral Implemented Audinate's Dante
900-year-old Gloucester Cathedral turned to Dante Audio Network for efficient sound system installation, management and use flexibility.
Leave a Comment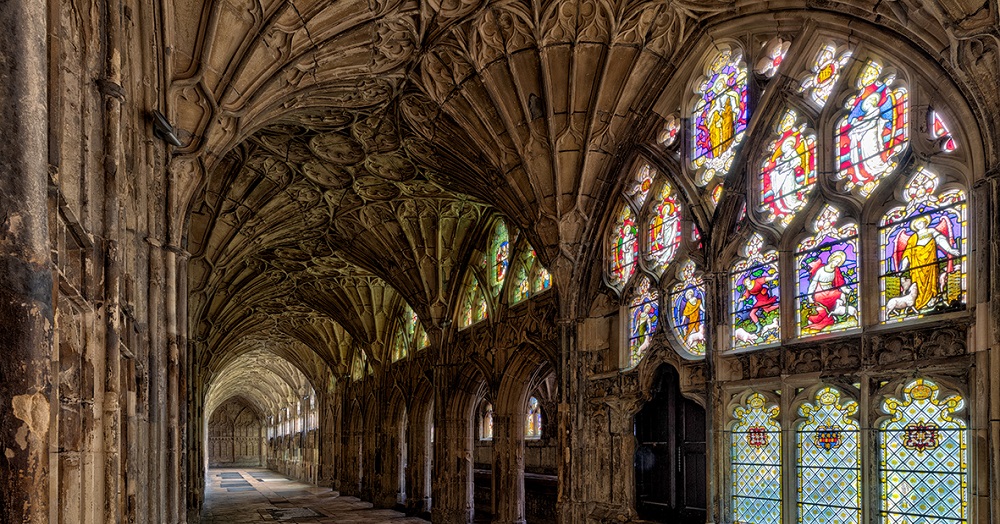 Photos & Slideshow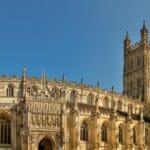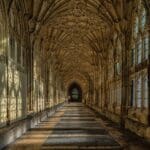 ---
Gloucester Cathedral in England is a building with many historic treasures. Dated 1089, it has centuries of history and craftsmanship on display. Recently, it decided to upgrade its audio capabilities. The Cathedral utilized the flexibility, scalability, and low-impact installation of Australia-based Audinate's Dante.
The Cathedral includes important architectural features considered as some of the best in Europe. It is also a Harry Potter fan-favorite as the cloisters served as the location for various Hogwarts scenes in the films.
Choosing Dante as a Solution
The Dante platform is a complete AV-over-IP solution. It allows audio, video and control data to be transported over standard 1GB ethernet networks. It is supported in more than 3,000 Dante-enabled products from more than 500 manufacturers. Dante replaces point-to-point analog and digital connections with software-based routing. With this, it sends AV channels anywhere on the network with perfect digital fidelity.
When the Cathedral began a restoration project on the Lady Chapel, the newest section of the church, the team removed the flooring for restoration. This presented the opportunity to install a new chapel sound system by running cabling under the floors.
The Cathedral then called in audiovisual system integrator DM Music Ltd. for the project. According to a statement, the firm is one of UK's foremost and audiovisual solutions integrator for churches and protected historical buildings.
Also Read: LynTec RPC Panel Shines a Light on Mexico's Largest Cathedral
The Installation
Graham Bennewith, installation director, DM Music Ltd., expands on the project. He says, "When they were taking the floor up, we had a chance to put in a new PA system, and as is my habit on all large buildings with multiple areas, I put in a Dante-enabled equipment kit, including a Yamaha MTX5D mixer."
Bennewith adds that he uses a Dante network when working on a larger or a multi-area building. He cites the network's flexibility as the primary reason. He states, "…Even with the floor up, we still had very limited options for running cables; so, we got the Dante equipment in place, then ran a network cable run through to the main nave."
He also remarks the Dante network allowed the team to easily install the new Lady Chapel system. While the system can run independently, the network also enables the chapel to connect with other areas of the cathedral, including the main nave. Lady Chapel can accommodate about 250 people. However, it is also often used as an overflow room for large events in the main nave. The main nave, recently upgraded with an Allen & Heath AHM-64 mixer with a Dante card, holds about 2,500. A Crestron touch screen and a custom iPad app using Crestron for mobile/wireless connectivity controls the system.
Future Upgrades for the Cathedral
"Over time, as Gloucester Cathedral continues to upgrade its systems, each area will be Dante enabled," Bennewith says. He explains how his team is now adding microphones fed into a Dante preamp interface. With Dante's flexibility, the microphones can move around and require only a network connection. Furthermore, PoE allows users to take microphones wherever they like. "…The main thing for my team is that, out of the box, Dante is clean, efficient, and easy to use. Dante just works," Bennewith explains.
Bennewith also stresses that choosing cutting-edge technology increases the benefits even with a historic building like the Cathedral.
"In the old analog days, we would need multiple patch bays and patch lines all around buildings and have multiple processors and matrix systems, and the systems were complex and not at all user friendly," adds Bennewith. "Because of Dante, the church loves their new systems, and they have had absolutely no issues."
Click on "View Slideshow" on the upper-right corner for more images of Audinate's Dante at the Gloucester Cathedral.