Stem Audio Launches Simplified Conference Room Audio Ecosystem in Hopes of Reshaping Market
Stem Audio plans to simplify audio in meeting rooms with an ecosystem that addresses six pain points and brings consumer standards to the business world.
Leave a Comment
While other manufacturers are looking to dazzle customers with fancy new features that make them think about the possibilities they can enact in their meeting room audio systems, Stem Audio says it's going back to basics with its new audio ecosystem, starting today and in full force during InfoComm [booth 4161].
Stem Audio's new audio ecosystem is what company officials call "very simple to use," while offering "a complete solution that's reliable, scalable, controllable, intuitive and flexible," according to director of marketing Ryan Root.
"We wanted to get as far away from hours of programming as possible," he said in a recent interview with CI ahead of this announcement. "The IT guy wants to install it himself. We kind of did the opposite of what most manufacturers do. We asked people what their pains are, what they wanted to see in their audio solutions."
Stem Audio officials talked to hundreds of people and came away with "thousands of takeaways," says Root. They narrowed those takeaways down to six common pains of design and implementation of conference room audio—room design, difficulty of installation, testing a room, customizing a solution, managing and training—and tried to address all of them with the new AV-over-IP ecosystem.
"We realized there was no way we could come up with a new speakerphone to solve every one of these pains," says Root. "We knew if we built a really strong framework, we could build upon that."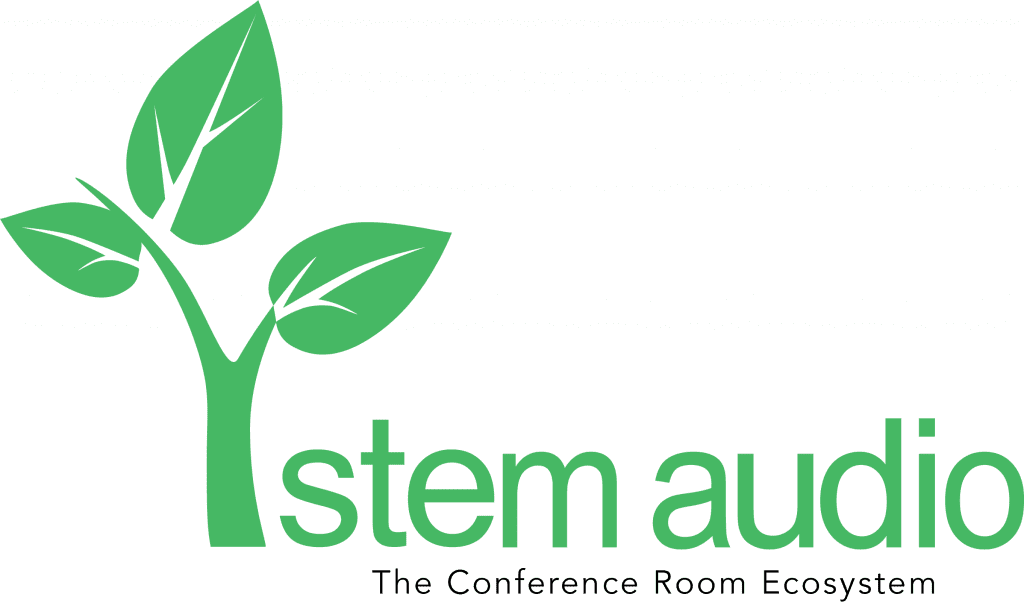 Inside the Stem Audio Ecosystem
The Stem Audio ecosystem features five networkable products that can be incorporated into any meeting room. Three audio devices built for the table, wall and ceiling can be mixed and matched to work with Stem Audio's control and hub products.
"We wanted to bring to light a revolution in the audio conferencing industry," said Stem Audio CEO Jacob Marash in the company announcement.
"We felt like the current solutions were not complete and up to par with today's technology standards. The Stem ecosystem is something we believe delivers that complete solution."
"Stem is the result of us going out into the real world and asking end-users, IT professionals, designers, consultants, and architects what their pains are," said VP of sales Jonathan Boaz.
"Everyone feels that designing rooms is still a massive challenge and installations are way too complicated. We also found that objectively testing audio performance after an installation is nonexistent and one-size-fits-all solutions are rarely what they claim to be.
"Plus, IT professionals are in desperate need of a remote management system and a way to avoid the learning curves associated with new technology adoption. Stem's ecosystem addresses and solves every one of these challenges," he said.
In the past, Stem Audio introduced "the integration of deep learning in neural networks to improve echo-cancelling, de-reverb and noise cancelling algorithms" and its research and development team has discovered "new methods for optimized microphone placement and beam design to enhance beamforming performance."
Stem "redesigned the traditional approach for measuring voice clarity, implementing a proprietary combination of multiple industry standards" and uses true beamforming techniques for smaller apertures to "achieve full beamforming functionality, even in smaller footprint products."