Clair Global Partners Providing Connectivity and Communication for Coronavirus Disaster Relief Teams
Clair Global and Mountain Productions are providing IT, networking and communications services for temporary COVID-19 disaster relief structures.
Leave a Comment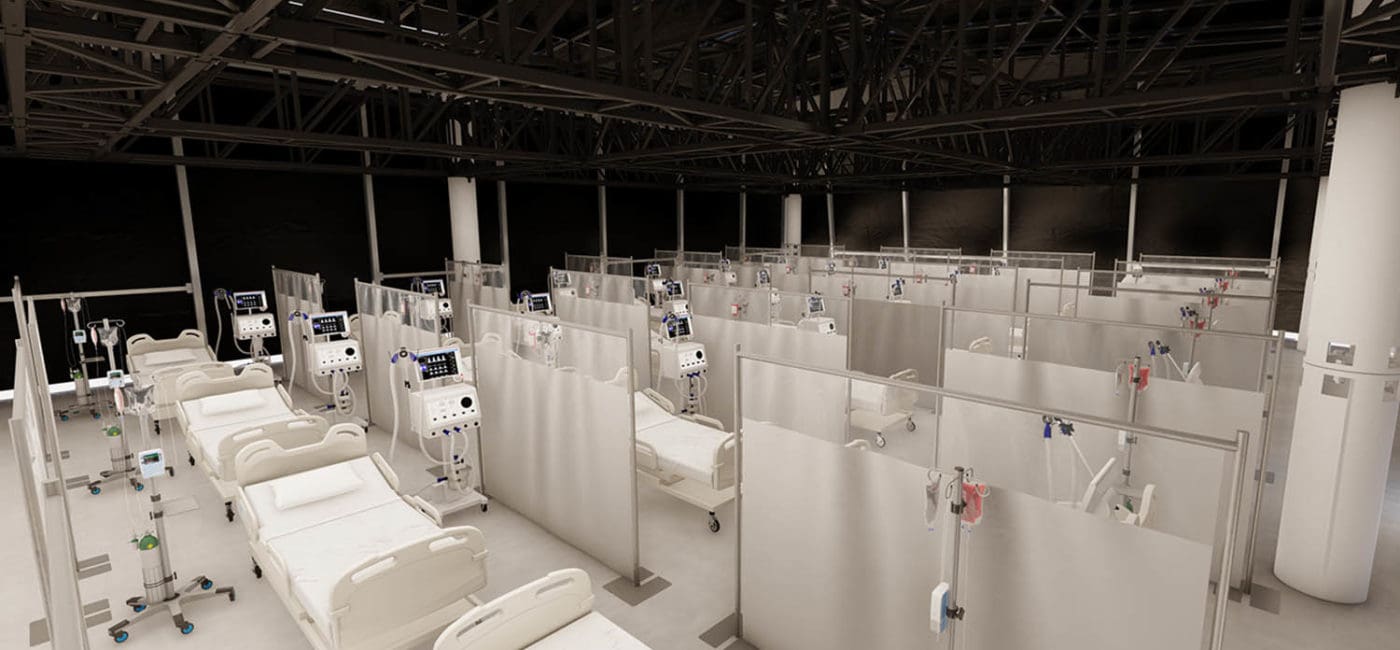 Clair Global, a worldwide production company that supplies reinforcement in professional audio, backline, event communications and high-density networking, is now providing IT, networking and communications services for temporary disaster relief structures made necessary by the coronavirus outbreak.
With more than 50 years in the live event industry, Clair already works alongside emergency service agencies to provide network connectivity and emergency communications for the events they support and now the company has refocused its plans to include providing connectivity for health care and government officials.
Clair Global has partnered with Mountain Productions, Inc. to integrate Clair's turnkey solutions and custom designs into Mountain's large-scale temporary hospitals and disaster relief centers.
"When we launched the MTN Emergency Services platform, Clair Global immediately heeded the call, and we are proud to be working with their world-class organization and unique solutions to address this global crisis," said Mountain Productions CEO Ricky Rose, in the joint announcement.
The combined efforts of the companies help to ensure emergency personnel can continue uninterrupted operations while working in temporary or improvised locations.
Clair's services include LAN/Wi-Fi-based connectivity, pre-built mobile office setups, network security and monitoring, and push-to-talk mobile voice communication.
"We are thrilled to be able to integrate our expertise into a resource that enables those who are working on the front lines to combat this pandemic," said Clair Global CIO Matt Clair in the joint announcement.
The Clair Global initiative joins other philanthropic efforts among the live sound and AV community in the wake of the worldwide coronavirus outbreak.
Gallagher Staging has pivoted all of its traditional rental staging operations to focus completely on providing health care professionals and government officials with at-cost disaster relief structures amid the coronavirus pandemic.
As part of this COVID-19 operation, customers who are part of the response teams working in the health care or government fields will pay only labor and trucking fees, says Gallagher Staging CEO Joey Gallagher in the company announcement.