Fig at Malcha Ensures Perfect Soundtrack with Powersoft Dynamic Music Distribution (DMD)
Powersoft's DMD system comprising two Mezzo amplifiers elevated the high-dining experience at Delhi's popular new café.
Leave a Comment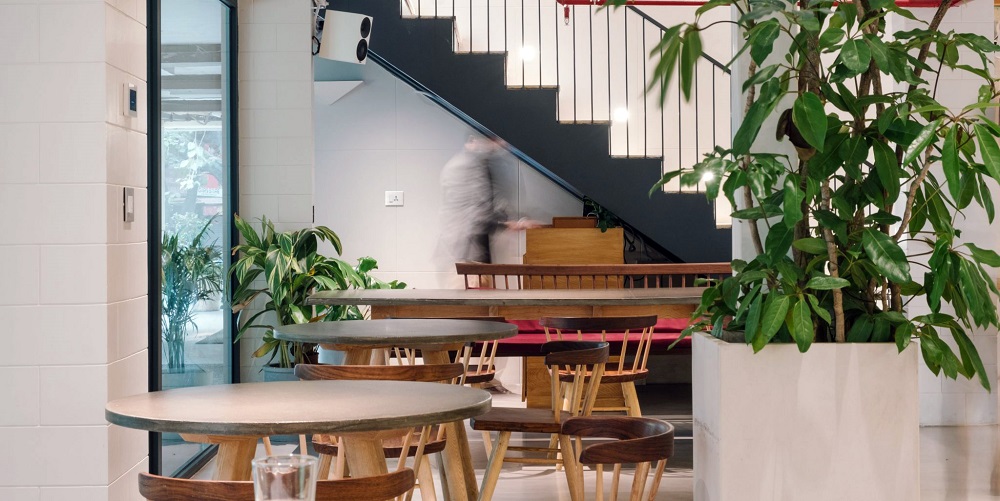 Photos & Slideshow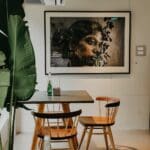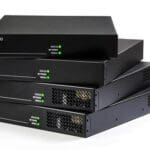 ---
Fig at Malcha is an 'eco-contemporary' café, bakery and bar offering all-day dining at Malcha Marg, near Chanakyapuri, New Delhi's historic diplomatic quarter. The second Fig restaurant, after the original destination in Gurgaon; Fig at Malcha combines Japanese design with Nordic lifestyle. It thus features a curated menu based on high-quality, local and seasonal produce from local farms, GMO-free meat and cage-free eggs. It is also home to a Parisian-style bakehouse that offers fresh breads, pastries and 'farm-to-cup' specialty coffee.
According to Gunbir Singh, founder and co-owner of BBW Distributors, for their second café; the Fig team desired "warm, comforting, lush" audio  that is "more hi-fi than pro sound." Thus, it had to aesthetically complement the lighting, climate control and ventilation systems. By doing so, it could offer patrons a pleasurable aural experience while in the space. Singh explains, "Based on our experience within the food and beverage domain, we consulted with them and came up with a wish list of sorts. While they needed a multi-zone system with audio in all the public areas; they wanted equipment visibility to be minimal."
For BBW, the natural solution for Fig involved a Powersoft Dynamic Music Distribution (DMD) system comprising two Mezzo amplifiers coupled with a WM Touch control panel.
Selecting the Solution
According to Singh, the Mezzo amplifiers offer the same reliability, build quality and acoustic character of larger Powersoft amplifier platforms but in a half-size form factor. Moreover, Singh observes, the flexibility and discretion of Mezzo has made it the company's "default choice for these applications for a while now."
The DMD takes advantage of the convenient dynamic routing capabilities embedded in Powersoft amplifiers. With this, users can thus drive up to four independent zones using a single four-channel Mezzo amplifier. At Fig, the six audio zones are controlled using a single wall-mounted 4.3-inch Powersoft WM touchscreen. This offers "a level of convenience and usability which makes this the Mezzo solution a no-brainer," says Singh.
For the installation at Malcha Marg, two Mezzo 604 A amplifier platforms offer advanced DSP functionalities, remote control and monitoring. The team then paired them with 12 Amphion Argon0 and two Apart Kubo 3T loudspeakers. It also comes with a Silent Angel Rhein Z1 V2 Roon server, a Matrix Audio X-SABRE 3 DAC, Gladen Audio speaker cables and Furutech interconnects. Though the Mezzo 604 A also incorporates an integrated, state-of-the-art DSP; BBW designed the system around the physical attributes of the space. Here, they chose to apply acoustic treatment to the ceiling rather than rely solely on signal processing. Meanwhile, the Roon server uses machine learning to automatically play music based on Fig's preferences. According to Powersoft, it is believed to be a first in the region.
Ensuring High-Quality Audio, Low Visibility
Across Fig at Malcha's two floors, BBW split the Powersoft amplifiers into four zones each, for a total of eight audio zones. Here, six are dedicated to the ten Amphion speakers installed in the public areas. One caters to the washrooms and common space, while the last one remains for future expansion.
Also Read: Powersoft Amplifier Platforms Provide Major Upgrade at Boston College Alumni Stadium
The compact, easy-to-mount Mezzo are installed out of sight in an equipment rack on the café's ground floor. Additionally, the understated Amphion speakers also contribute in keeping visibility of the sound system to a minimum. Singh reports that the local Powersoft team, represented by distributor Acoustic Arts, provided valuable assistance through the install phase. He adds that the team helped save time by setting up the amplifiers.
Praise for Powersoft DMD
Manish Yadav, from Fig, says the new sound system "has completely exceeded our expectations, which were already high to begin with. The sound quality is fantastic — we find ourselves listening to the system after hours a lot. It is also super easy to use; we have never had to call them for anything major, since it seems to run on autopilot." Yadav is also full of praise for Powersoft's multi-zone DMD system specifically. He further notes that restaurant staff "now have the capability to control amplitude levels for zones individually. So if, for some reason, we have to reduce or increase the levels for a particular zone; it is simply a few taps on a very accessible touchscreen."
"At Fig we have always done things differently. Music has been an important integral part of the Fig experience. And we started exploring our options as soon as we finalized the new space," Yadav concludes. "The system has been a success in the way that it almost completely blends in with the Fig vibe. It is substantial but balanced, nuanced yet enjoyable — much like our offerings. We expect nothing but the best from the BBW team; and they have delivered in spades."
Click on "View Slideshow" for additional images of Fig at Malcha.
If you enjoyed this article and want to receive more valuable industry content like this, click here to sign up for our digital newsletters!