Shure Announces Global Availability of IntelliMix Room Audio Processing Software
After worldwide debut at Integrated Systems Europe in February, Shure IntelliMix Room available everywhere for conference room applications.
Leave a Comment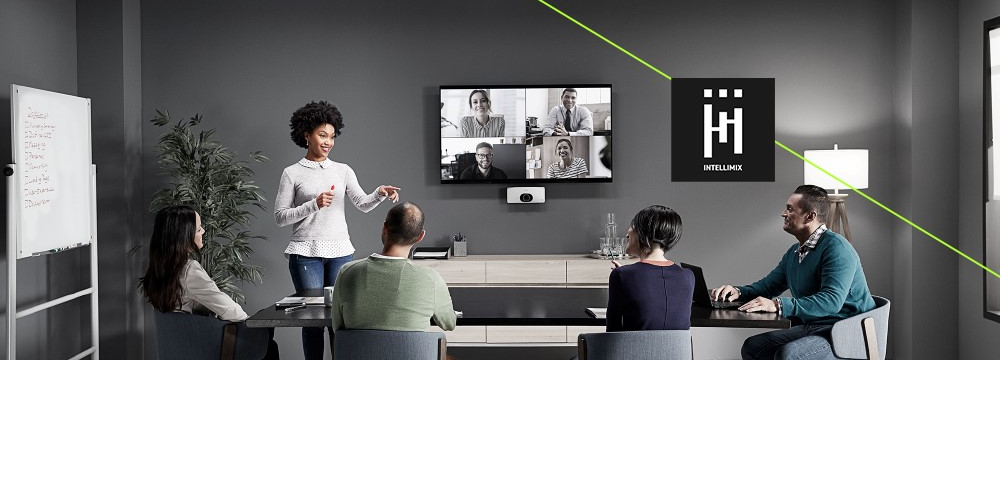 Shure announced recently its IntelliMix Room software-based digital signal processing system for AV conferencing is now available worldwide after its global debut at Integrated Systems Europe (ISE) 2020 in February.
IntelliMix Room is a software-based DSP that "requires minimal customer setup and no additional dedicated hardware, reducing the costs and footprint required to provide premium AV conferencing," according to the Shure announcement.
It brings "premium audio to video conference calls as it is deployed to in-room Windows 10 PCs and meeting control devices," the company announcement says.
The Shure IntelliMix digital signal processing technology is pre-installed on hardware devices such as the IntelliMix P300 Audio Conferencing Processor, the MXA910 and MXA710 array microphones. It is now available in a standalone software form.
IntelliMix Room "helps IT professionals and business executives achieve better meetings" with the following features:
Natural audio quality for more room sizes and budgets
Consistent AV quality across rooms
Fully Dante compliant
Enterprise-wide licensing
Scalability and lower maintenance costs
Ease of deployment and management
All Dante audio secured via Shure Audio Encryption
This new software-based approach "allows systems integrators to install more rooms, more easily, more consistently and more cost-effectively than traditional hardware-based DSP solutions," according to the Shure announcement.
More About IntelliMix Rooom
Providing up to 16 channels of audio processing, IntelliMix Room deploys the same algorithms as IntelliMix P300 system. It is designed to be installed on the same in-room PC as the conferencing soft codec like Zoom, Microsoft Teams, Skype for Business and more.
IntelliMix algorithms are "specifically designed to optimize the performance of Shure premium conferencing microphones," the company announcement says.
IntelliMix Room aggregates and enhances the audio output of multiple microphone sources and thus scales-up to support even more complex boardroom deployments. With echo cancellation, noise reduction, automatic mixing, automatic gain control, and secure Dante routing, IntelliMix Room automatically produces a single channel of conference-ready audio.
Once installed, IntelliMix Room runs in the background of the in-room PC as a Windows 10 service. Designed with IT workflows in mind, it can be mass deployed, and configured remotely using Shure Designer System Configuration Software.
IntelliMix Room is licensed on three-year and five-year options. Using Shure's free software – Designer and SystemOn Audio Asset Management — integrators can either set up rooms using Shure's supplied templates, or configure their own for consistent large-scale deployments in their customers' facilities.
Firmware updates are automatically installed.
IntelliMix Room's software-only approach for DSP is particularly suited to systems integrators offering AV-as-a-service solutions to their customers.
If you enjoyed this article and want to receive more valuable industry content like this, click here to sign up for our digital newsletters!