International Translation Studio Uses Dante for Digital Audio Networking
Digital audio networking from Dante provides international translation studio a flexible, fast-responding networked media workflow.
Leave a Comment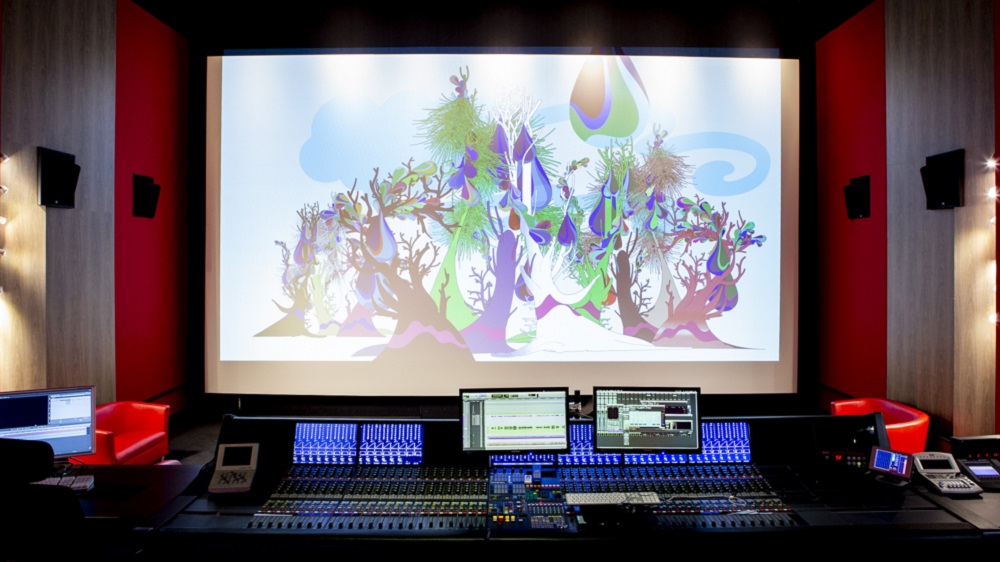 Titrafilm Studio in St. Ouen, France is a dubbing, subtitle and voiceover studio. It provides language translations and broadcasting material for television platforms, film and other video and audio projects. Over the past few years, the studio has seen a swell in demand for its services as digitally entertainment continues to boom.
However, the increase in projects – both in the number of clients and the scope of the work – comes with some technical challenges in terms of signal and workflow observability, management, and routing.
"As we grew in size it became increasingly difficult to manage the workflow on site," said Miguel Adelise, Audio CTO at the studio.
"When we had a few studios, we could handle a less sophisticated setup. But then, we started taking on more and more projects that required additional studios. Then we had films in Dolby Atmos, where we were managing somewhere around 900 audio tracks from up to 64 devices and it had just become unmanageable. We had to find a management tool to make our work effective."
Related: Audinate's Dante AV: Benefits of a 'Complete' AV-over-IP Solution
The answer for Titrafilm Studio? A networked media workflow that speaks Audinate's Dante protocol and is enhanced by multiple Dante-based tools, solutions and products.
A Dante digital audio networking solution
Adelise says that functionality is absolutely critical in the work the studio does.
"Titrafilm has two buildings currently, one with six studios and the other with ten studios, where we focus on specific audio-related capabilities. With Dante we can make sure the work is shared at any location at any time. That's huge when it comes down to both recording and direction on projects."
The workflows vary at times, but largely rely on a combination of the following Dante-enabled products:
– FOCUSRITE Rednet series devices (REDNET 1, 2, MP8R, A16R, HD32R, 128 PCIe Cards, D16R, D16 AES etc.)
– DAD systems (AX32, MOM, Avid MTRX)
– TRINNOV Processors
– Crown DCi Audio Amplifiers
– Klang Technologies headphones lines
While each studio may have a slightly different workflow, it is not atypical to have 64 Dante devices in a single space. To manage this complexity both within the studios and across the facility, Adelise turned to Audinate's Dante Domain Manager software.
This setup allows Adelise to set individual user privileges and access control on a room-by-room basis. It also allows him to see what devices are being added or removed from the network.
The studio added its second building – with its 10 additional audio rooms – as demand for its services increased. It was during that construction the studio made the full transition to Dante. But, because the studio didn't want to purchase brand new gear in its existing studios, it turned to Audinate's AVIO Adapters for a quick, effective, and powerful upgrade.
Available for analog input or output, for AES3 and USB conversion, Dante AVIO Adapters allow users to connect their favorite audio gear with any Dante-connected system.
"We built the 10 new studios entirely around an IP workflow with Dante," Adelise said. "But it was just as easy to take the six old rooms and rebuild the infrastructure in there to make all our spaces work together. Adding the AVIOs to the system was a great solution to make the switch."