Audix Boundary Microphone Makes It Easier to Hear During Meetings
New Audix boundary microphone (Audix M62) serves users in meeting room environments with sleek design and improved vocal clarity.
Leave a Comment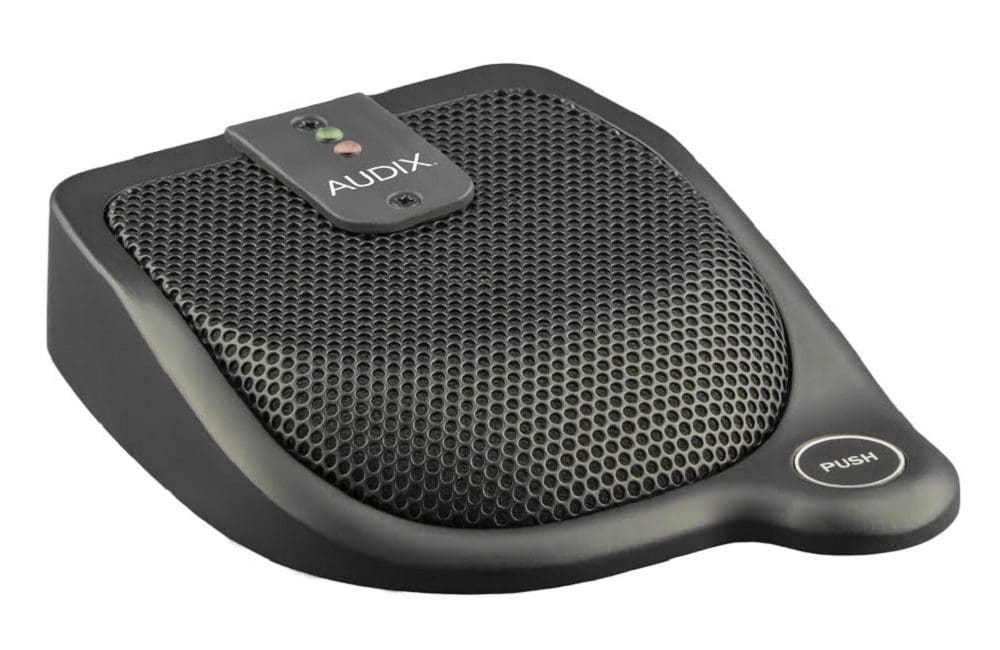 Audix, a U.S.-based manufacturer of microphone products for live sound, studio and installed sound systems, introduces the Audix boundary microphone for a range of meeting needs.
The M65 serves integrators and users as an alternative solution to typical goosesneck microphones that are commonly used in boardroom environments.
"We at Audix pride ourselves on our ability to listen to the challenges our customers face and respond with innovative, high-quality products for their needs," says Gene Houck, director of sales, Audix.
"The Audix M62 and the M65 are both direct results of collaborative product development and the resulting sound quality is unsurpassed."
Audix Boundary Microphone: Critical Voice-Improving Tech
The new M62 Audix Boundary Microphone features the company's Micros series technology.
Audix explains the M62's capsule resides in its proprietary internal shock-mount suspension system that minimizes unwanted noise that can be problematic with standard boundary microphones.
Related: Why You Should Stay Up-to-Date with Microphone Technology if You Design Meeting Rooms
The product is "engineered for vocal clarity and designed with logic remote or local programmable on/off switching," says a company press release.
The Audix M62 also offers dual-color LED status indicators and an offset button for noise-free operation. The product can be used for distance learning, conference rooms and huddle room applications.
Audix M65: More Choices
According to Audix, the M62 complements education, conference room and government meeting system installations. The M65 incorporates a Micros hypercardioid condenser capsule, along with a rigid tube construction, swivel mount capabilities and black-nickel plating.
Users can adjust the microphone to whatever position is comfortable for easy conversations/speech. Audix says the M65's precision-machined design provides "a much quieter and smoother motion than conventional gooseneck microphones."
In addition, when not in use, the M65 can be moved out of the way and laid in a horizontal position for an unobstructed view of video displays and other important visual elements.