Monitor Engineer Uses Clair Brothers 1AM+ Wedges for Blondie Tour
With four decades of experience, veteran monitor engineer Robert Nelson chose Clair Brothers 1AM+ self-powered monitors for Blondie's recent tour.
Leave a Comment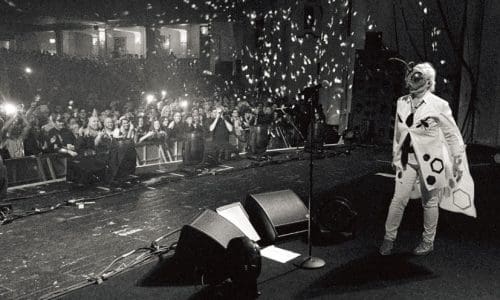 With approximately four decades of live sound experience, Robert Nelson knows what it takes to successfully execute a live show, and recently, he chose Clair Brothers 1AM+ wedges for a Blondie tour.
Serving as production manager and monitor engineer for Blondie, Nelson's resume includes work with other top acts, including Tears for Fears, Beastie Boys and Hall & Oates.
According to Nelson, the choice to use the 1AM+ wedges is based on his experience with Clair Brothers' 12AM wedges, which he used for the past 20 years.
"For Blondie, I wanted something that was a little new, if only aesthetically," states Nelson.
"My stock of 12AMs has been knocked around a lot. I visited Clair Brothers in Pennsylvania with the intention of getting some lightly used 12AMs, but then they demoed the self-powered 1AM+ wedges.
"I was impressed by its volume and clarity; I was impressed by its smaller size and manageable weight, and I was impressed by the fact that it's self powered.
"Like I said, I like to keep things simple."
What the Clair Brothers 1AM+ Wedges Contributed to Blondie Tour
Looking back on his career Nelson says that Blondie is "less artsy" and more "straightforward rock n roll" than some of the other musicians he has worked with, and he says that in the case of Blondie, the band needs to feel the music in order to feel inspiration for a passionate performance.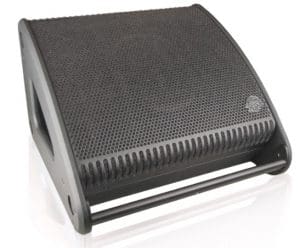 He uses two 1AM+ monitors for lead singer Debbie Harry at center stage, while the rest of the band gets single 1AM+ monitors to hear their respective mixes.
Elaborating on Harry's use of two monitors, Nelson adds that she uses a pair of 1AM+ self-powered monitors to ensure she gets even coverage as she moves around larger stages.
Nelson says that he does pair Blondie's drummer Clem Burke's 1AM+ wedge with a Clair Brothers self-powered kiT-Sub+ 18 18-inch subwoofer.
The other major component that Nelson uses in conjunction with the Clair Brother products is a Yamaha QL5 console.
Read Next: Clair Brothers One+ Series of Coaxial Stage Monitors Bolstered with New 1.5AM+
"I don't have to work to make my new Clair Brothers 1AM+ wedges loud, and yet I can pick them up and move them around by myself," says Nelson.
"The finish is nice looking, and the casing is solid. Perhaps more importantly, the band is happy, and that's my ultimate goal as a monitoring engineer."