Bose Brings High-Quality Audio to Skating Club of Boston
The Skating Club of Boston outfitted its new facility with Bose Professional audio solutions for improved voice intelligibility and music.
Leave a Comment
Photos & Slideshow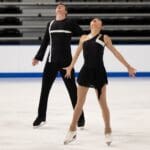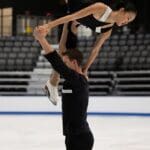 ---
The Skating Club of Boston, New England's premier figure skating club, and Bose Professional, Framingham, Mass.-based provider of audio solutions in global venues, recently worked together on a new state-of-the-art, 180,000-square foot training facility. According to a statement, the facility features three skating rinks for both skaters and hockey players. It also has spaces for sports injury prevention, dance training and more. The facility says it required absolute perfection regarding every aspect. This also included the sound, and that's where Bose Professional says it stepped in.
"Our experience with Bose was great," says Daniel Govoni, vice president of Northstar Project and Real Estate Management. The firm partnered with The Skating Club of Boston to develop its new arena. "They treated us as a partner and not just a client… Each member of the team was integral to the fantastic results we have today."
Highest Quality Audio for Both Voice Intelligibility and Music
The Skating Club of Boston operated for decades in its original skating facility (first built in 1938). It also endured sound system damage caused by moisture and use. Following this, the Skating Club of Boston says it looked for an upgrade. Most significantly, they wanted to provide a clear and seamless sound experience during practices and events. They also wanted to ensure that the facility could house the club and community for the next century.
The Skating Club of Boston's vision thus included an audio solution that provided the highest quality for both voice intelligibility and music. This proved especially important in the new 2,500-seat Performance Center, given the Club's status as a member of US Figure Skating. Bose Professional adds that its solution would deliver a superior audio experience for performers on the ice, judges and the audience in the stands.
Outstanding Results Throughout the Facility
The resulting audio system integrated the specific needs of multiple rinks, meeting rooms and public spaces into a unified solution. Here, it delivered vocal intelligibility while accurately representing the vast variety of music selected for each competing skater. Their performances depend on a great sound system. Moreover, an overall superior audio experience is key for the viewing audience and performers alike. The staff did not want to augment the installed audio system with supplemental loudspeakers, as they did in the past.
Also Read: Bose Professional Ensures Integrated Audio Experience for Telegrafen Oslo
"We had a lot of confidence in Bose going into this project," says Doug Zeghibe, CEO of The Skating Club of Boston, pointing to Bose's successful history at most skating events. He continues, "Whether it's the US championships or whether they augment the overall US figure skating experience going into any facility. We knew they were the right choice."
Rock-Solid, Very Stable and Easy to Use
The Performance Center is essentially the Olympic-sized centerpiece of The Skating Club of Boston's new facility. It is now equipped with the ArenaMatch AM20 and AM40 loudspeakers from Bose that provide corresponding 20-degree/40-degree vertical coverage patterns. A ShowMatch SMS118 subwoofer was added to provide extended low-frequency response down to 29 Hz. Additionally, a PowerMatch PM8500N configurable power amplifier provided the concert-quality sound to deliver an Olympic-level sound system.
"Bose products are used throughout the entire facility — from ceiling loudspeakers in conference rooms to wall-mounted controls and the DSP audio system," statesPete Thompson, senior design consultant. "It's a rock-solid, very stable, easy-to-use system."
Click on "View Slideshow" on upper-right corner for images of the Skating Club of Boston.