Childish Gambino This is America Tour Immerses Sold-Out Audiences with L-ISA Hyperreal System
L-ISA Hyperreal system from L-Acoustics blends technology and art for highly acclaimed Childish Gambino This is America Tour.
Leave a Comment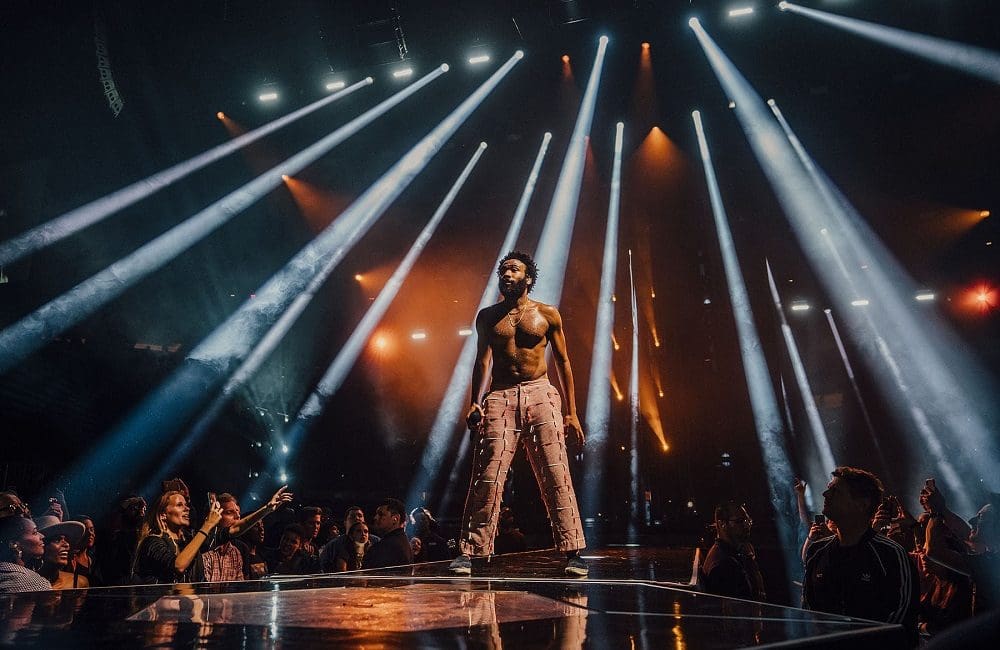 The goal of any entertainer is to grab the audience and keep them completely engaged throughout the performance. Grammy and Emmy winner Childish Gambino, aka Donald Glover, created an extraordinary production for the Childish Gambino This Is America Tour by employing L-ISA Hyperreal Sound technology from L-Acoustics.
The decision to blend this technology with his culture-defining show happened when the Childish Gambino This is America tour director, Christian Coffey, heard L-ISA at Lorde's North American Melodrama Tour earlier this year.
"Lorde's tour sounded incredible—really full and panoramic," Coffey recalls. "Childish's management was at her Staples' Center show and felt the same way, so that's when our discussions began.
"Everyone wanted an immersive experience with a non-traditional arena show, and we felt that the L-ISA system could be a great fit."
L-ISA Hyperreal System Setup
To envelop an audience of 20,000 people attending the sold-out shows on the Childish Gambino This is America tour, Britannia Row Productions configured a complete L-ISA Hyperreal sound system of L-Acoustics gear, comprised of: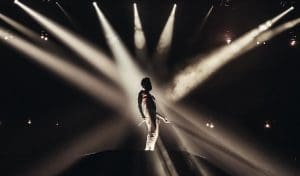 three center arrays of 15 K2 flanked by a pair of 21-enclosure Kara arrays
four arrays of 15 Kara for increased horizontal spread
two arrays of 13 K2 were deployed to provide coverage to the seats on the extreme sides of stage
two adjacent center hangs of eight KS28 each, flown in a cardioid configuration
additional eight ground-stacked KS28 provided low frequency reinforcement to near-field audience
six Kara spread across the stage lip provided font fill
The entire system was driven by LA12X amplified controllers housed in LA-RAK II touring racks.
The L-ISA system has the capability to improve the overall breadth and dynamic possibilities for a live concert experience," Coffey notes.
"It can really widen and improve the aural experience in a multitude of settings and shows.
Sound of Childish Gambino This is America Tour Receives Rave Reviews
According to Boston's WRBBradio.com:
"In that moment, nearly 20,000 people became a part of something greater, something closer, something visceral. With our hands in the air, and the bass vibrating our bodies… we could feel community."
NJ.com shared:  "A booming six-piece band was hidden in pits on either side of the catwalk and, unlike many modern hip-hop shows, you could actually hear them!"
Dan DeLuca of the Philadelphia Inquirer called it "the show of the summer," further emphasizing that he had "seen a lot of good ones, from U2 and Radiohead and Elton John… If I had to pick one to go back and see one more time, though, it would without a doubt be the Childish Gambino This Is America Tour."