K-Array Pinnacle-KR202 Sound System Delivers Rich Sound at Ferrari Classiche Workshop
K-Array Pinnacle-KR202 II sound systems delivered rich, detailed sound, complementing the stunning visuals at the Ferrari Classiche Workshop.
Leave a Comment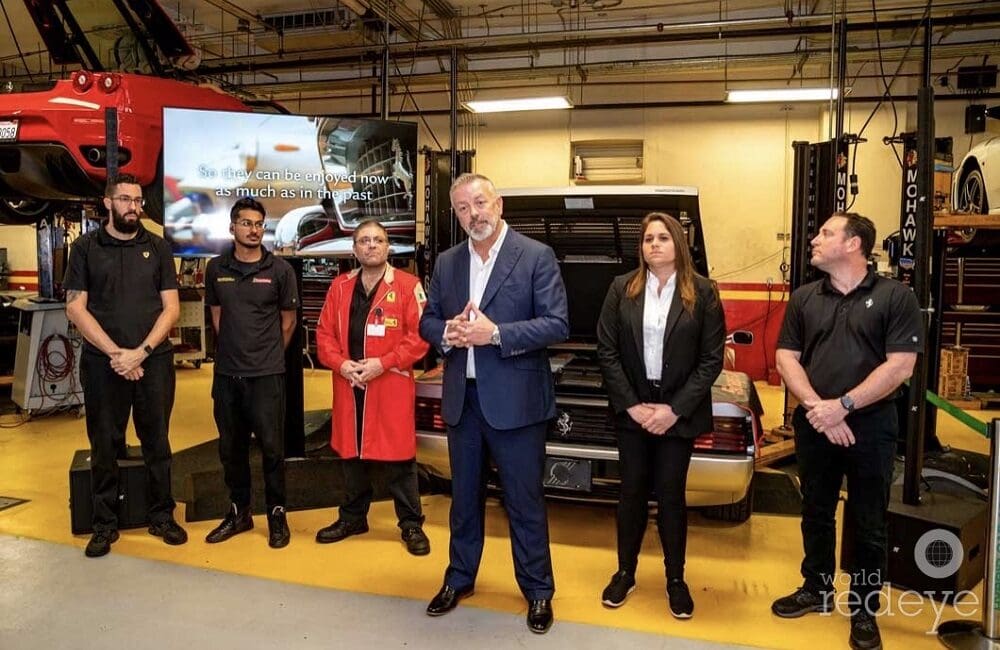 Photos & Slideshow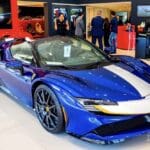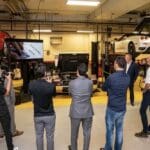 ---
Ferraris are more than just cars — they are an icon of performance, luxury and style. They represent the pinnacle of automotive engineering and have captured the hearts of fans all around the world. That's why The Collection Ferrari opened its doors to an exclusive, invite-only Classiche Workshop, a gathering of the most passionate Ferrari enthusiasts and experts.
To ensure an engaging experience for guests inside the enclosed space, Pete Diaz Productions, a Miami-based full-service event production company, provided state-of-the-art K-Array Pinnacle-KR202 II sound systems to flank the mainstage. With this, it delivered rich, detailed sound that perfectly complemented the stunning visuals of the Ferrari collection on display. K-Array, is, of course the Florence, Italy-based company prominent in audio and lighting solutions.
K-Array's Pinnacle Series
K-Array's Pinnacle Series are versatile loudspeaker systems that expand upon their portable capabilities. The systems have dedicated accessories which permit a hanging configuration and encourage the possibility of joining other Pure Array Technology (PAT) columns to create longer arrays. The joints of the long columns can also adjust to create angles between -15 degrees and +15 degrees. This then permits concentration of the sound energy to a desired area, avoiding unnecessary reflection and noise pollution.
Additionally, K-Array's Pinnacle Series includes a built-in DSP allowing for the fine tuning of every single sonic parameter of the loudspeaker, providing the sound engineer the highest control on overall performance and fine granularity in system configuration.
A K-dante accessory can also be integrated into a Dante network making it interoperable with other devices.
Carefully Curated Music
As guests walked through the Classiche process and witnessed the demonstrations of how the remarkable vehicles can be restored to their former glory; they also experienced a continuous stream of carefully curated background music and spoken presentation.
To check out previous Commercial Integrator coverage of K-Array, check out our website archives.
Click on "View Slideshow" for additional images of The Collection Ferrari Classiche Workshop. All photos provided by Ruben Correa.
If you enjoyed this article and want to receive more valuable industry content like this, click here to sign up for our digital newsletters!