The Aggressive Sound Aboard Monsters of Rock Cruise Line is Powered by L-Acoustics K2 & Kara Systems
L-Acoustics K2 and Kara systems power Monsters of Rock cruise and other ships' sound. Lightweight, these speakers are right at home on the high seas.
Leave a Comment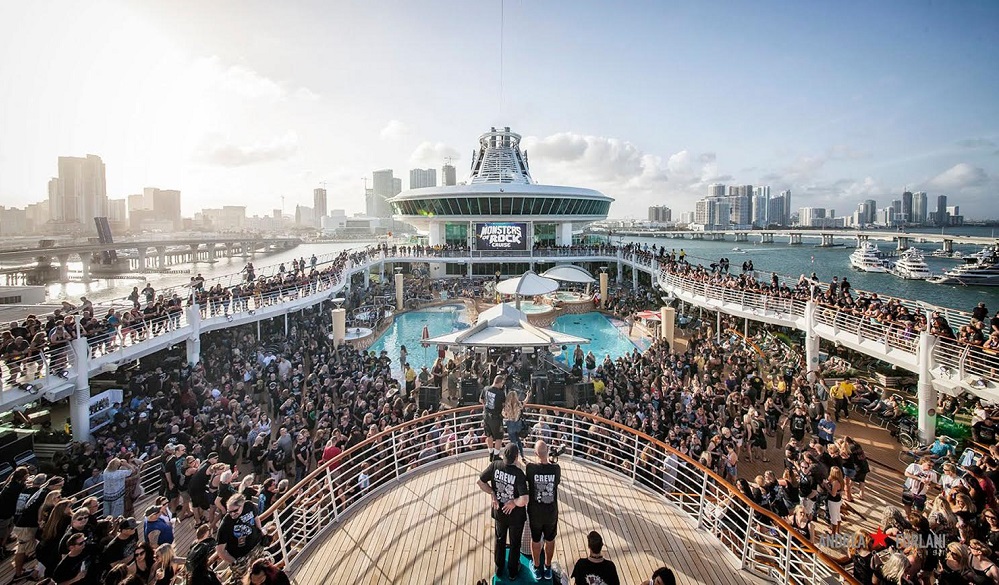 The band KISS used to sell t-shirts that said, "if it's too loud, then you're too old." Helping to live up to that rock-n-roll mantra, L-Acoustics powers the Monsters of Rock cruise.
Cincinnati-based Loud and Clear, Inc., is a nearly 30-year-old company, and it depends on L-Acoustics' products to make these cruises sound as good as they possibly can.
"We do cruises for every sub-genre of rock music you can think of," comments Bill Deavers, president, Loud and Clear, Inc.
"Monsters of Rock is the biggest, baddest, loudest ship on the ocean, with 40 heavy acts and a crowd that expects to have the sound consume them. In between those cruises, we have some of the best progressive rock ever, where definition of sound is essential.
"The toolbox provided by the L-Acoustics line—from large format K2, SB28 and Kara enclosures, to coaxial X8 fills and X15HiQ wedges—allows us to bring the best possible sound to every genre and every stage under often punishing conditions."
L-Acoustics K2 & Kara Lightweight Systems a Plus for Cruises
Loud and Clear currently handles approximately 20 cruises a year. Deavers says that it's helpful to his staff that the K2 and Kara systems are relatively lightweight in addition to sounding good.
"Our guys can practically throw a K2 cabinet onto their backs and carry it down the steps, which certainly comes in handy on a cruise ship," he notes.
"We currently have three charters where we 'own' the entire ship. Every cruise is sold out with people on waiting lists. And everyone of those cruises features L-Acoustics speakers from one end of the ship to the other."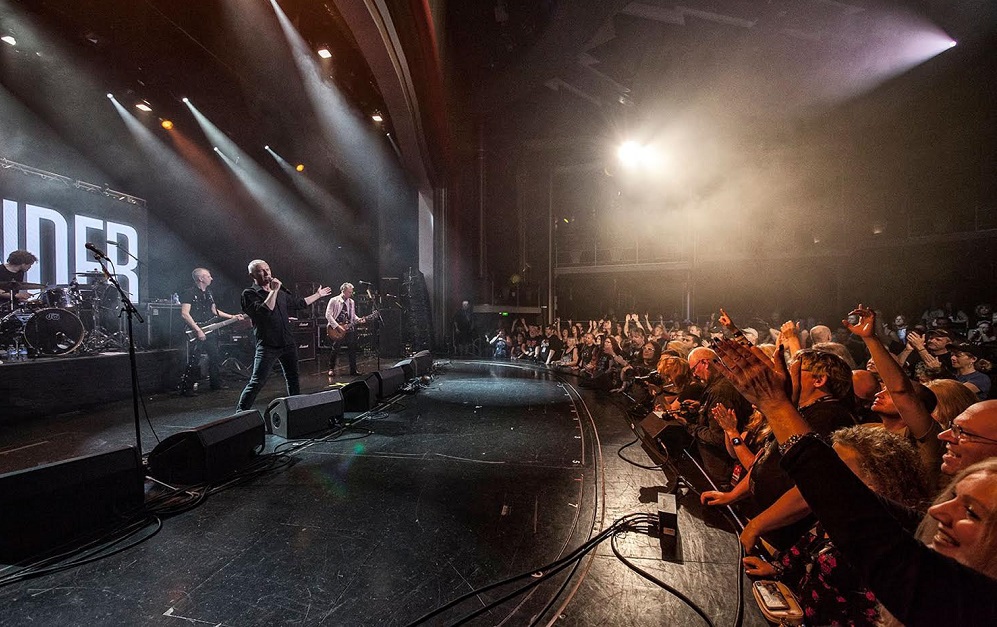 Kara System High SPLs & Reliability Needed for Monsters of Rock Cruise
Behind the scenes of these installations is a Loud and Clear staff of roughly 105 people. Loud and Clear also handles designs custom staging for the cruises.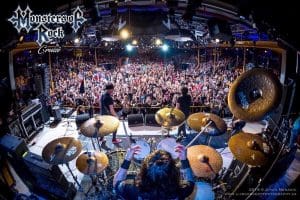 Every ship features large outdoor stages, along with customized pool covers.
The covers also enables crew members to quickly revert from a rock-n-roll environment to a more typical cruise setup.
In addition to the quality of the sound, one other major concern for Loud and Clear when designing this systems is the environmental conditions of the ships, which could affect the audio systems.
Read Next: Daydream-Worthy Finn's Beach Club Sounds Just as Warm as it Looks Thanks to Yamaha Multi-Zone Audio System
"We take all of these enclosures on cruise after cruise after cruise, and they are exposed to brutal conditions," adds Deavers.
"We can experience everything from torrentially pouring acidic saltwater rain to days where the sun beats down and it can be 120 degrees on top of the subs before the wind kicks up. It's just a constant battle.
"When we bring our gear back from a Monsters of Rock cruise, the handles on the road cases can be corroded to hell, but the L-Acoustics gear holds up amazingly well. We're not losing product to the elements, which is crucial when you do as many cruises as we do."
Learn more here.