L-ISA Audio System Impresses Ennio Morricone Himself During 60 Years of Music Tour
The maestro Ennio Morricone says a L-ISA sound system improved the quality of his live orchestra performances during the 60 Years of Music tour.
Leave a Comment

Ask a friend to whistle something — anything — and usually, one of the first tunes that comes to mind is the Ennio Morricone theme from The Good, The Bad, and The Ugly, especially if there's a showdown nearby. That timeless music and other career-spanning works were performed live during the the 60 Years of Music Tour, featuring L-ISA speakers.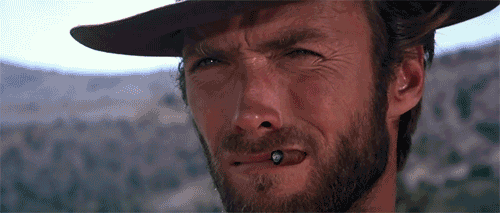 The only film composer ever to receive the honorary Academy Award for lifetime achievement is pretty selective when it comes to playing his own songs live with a backing orchestra.
That's why Morricone's longtime recording and FOH engineer, Fabio Venturi, toured the L-ISA headquarters in London to test the mixing platform with Fabio's own recorded material.
"Our normal L-Acoustics configuration works extremely well. But in places such as arenas, it's difficult to achieve exactly what we want, and since the very first concert, we've been looking at ways to make the performance sound even more natural," he explains.
"When I listened to L-ISA, I felt that it offered a more natural and detailed sound. I discussed the system with the production team, and we decided we wanted to use it."
The team decided to use the system for both the Bologna and Milano dates.
Specs of the Ennio Morricone 60 Years of Music Tour
A comparison between a conventional stereo system with 12 K2 per side and a L-ISA system with five rows of 12 Kara was conducted at the 8,600-seat Unipol Arena in Bologna.
The production team felt that the L-ISA setup delivered superior results in terms of localization, clarity and mix details. Within a few minutes, it was unanimously validated by Morricone and his team.
The following day in Milano, the L-ISA system was again deployed in the 12,700-seat Mediolanum Assago arena.
There, the system comprised five arrays of 12 Kara across the stage, completed by two side extension to widen the imaging, with the central cluster also including two arrays of four KS28.
With 112 condenser mics on stage for the orchestra and choir, Fabio worried about feedback, but this posed no problems as gain before feedback was in the range of 4 to 6dB.
The complete PA was set up an hour ahead of schedule and system calibration was completed by systems engineer Maxime Ménelec in 30 minutes.
This meant that Fabio had plenty of time to tweak his L-ISA mix and do the sound check, and rehearsal took place with the Maestro at 5:00 p.m. without a glitch.
"Artists and audiences alike are continuously looking for more profound live experiences and this technology meets this demand," concludes Floris Douwes, producer and managing director of the tour's production company, GEA.
"I think this system is particularly exciting in arenas and large halls as it enables the entire audience to enjoy an amazing sound experience, even those who are in seats that wouldn't receive ideal sound with conventional systems."
The Maestro Himself Responds to L-ISA System
Ennio Morricone says he was pleased with the system. And what FOH engineer wouldn't be happy with that?
"The L-ISA multi-channel system adds a sense of space to the sound. This has made it possible for Fabio to reproduce my performance with a surprisingly realistic sound image of the orchestra. More than ever before, there was a clear feeling of being enveloped by the music."
Did you know?
The famous "whistling" part of the main theme music doesn't actually play during the standoff at the end of The Good, The Bad, and the Ugly: