Shure's MXA710 Linear Array Microphone Now Certified For Microsoft Teams
With the certificaiton of Shure's MXA710, integrators now have more professional-grade audio solutions to bring to Teams Rooms customers.
Leave a Comment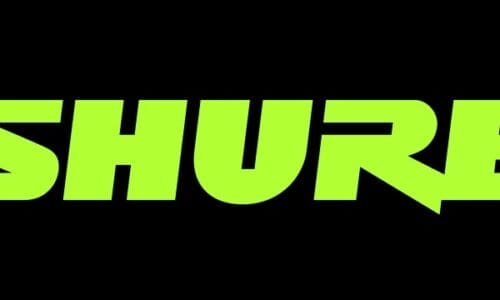 Shure's MXA710 Linear Array Microphone is now certified for Microsoft Teams, giving conference room installers more options to bring professional-grade audio solutions to Teams Rooms customers.
According to the company, the microphone is designed for high-quality audio capture in professional AV conferencing environments, including next to a wall-mounted display or mounted on a table.
The microphone also includes onboard IntelliMix DSP and automatic mixing, acoustic echo cancellation, noise reduction, automatic gain control and autofocus technology to help ensure echo and noise-free audio and a quality end user experience.
It is also compatible with both Dante and AES67 and is powered by PoE sources. The microphone is available in two-foot or four-foot lengths and comes in white, black or aluminum.
According to Shure, the microphone's smaller form factor is ideal for smaller meeting spaces up to eight people that are being equipped with video conferencing to provide greater virtual meeting capability as organizations transition back to the office or a hybrid work model.
Read Next: Shure SM58 Vocal Microphone Has Its Own Day of Celebration
The MXA710 also features Shure's patented Steerable Coverage technology that captures audio from anywhere in the room, as well as four lobes with the two-foot array and eight lobes with the four-foot array.
The larger form factor supports large meeting rooms that seat up to around 18 people.  Multiple MXA710 units can be used to provide coverage for even larger spaces.
"Shure's solutions are built for the hybrid workplace. Your customers, clients, and students will feel like they're in the room with you when you use our market-leading array microphones," said Paul Gunia, Director of Technology Partnerships at Shure. "Our entire lineup of Microflex® Advance array microphones is now Microsoft Teams Certified."
"Microsoft Teams Certification requires products to meet the most stringent audio quality standards in the AV industry," said Albert Kooiman, Senior Director of Microsoft Teams Devices Partner Engineering and Certification. "Shure's MXA710 provides customers with a high-quality audio experience for superior audio performance during conferencing sessions in an easy to install yet out of the way form factor."