QSC at ISE 2020: New AD-P.HALO SUB/SAT Pendant Loudspeaker, Q-SYS Updates, More
QSC's ISE 2020 booth (#1-F120) will feature the all new AD-P.HALO SUB/SAT Pendant Loudspeaker, loud & clear enough to cover an entire mall unit.
Leave a Comment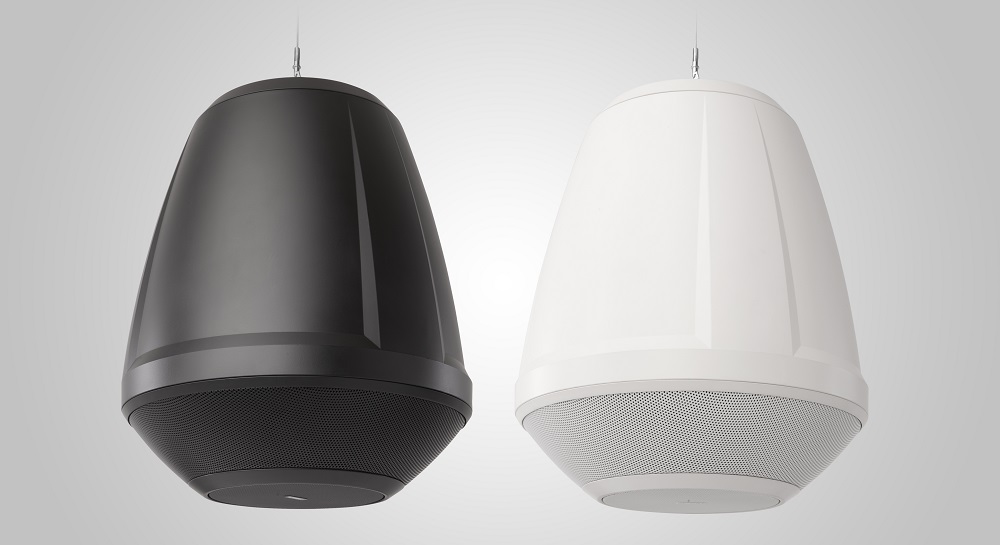 QSC announces a new addition to its AcousticDesign series of loudspeakers with the AD-P.HALO, an integrated SUB/SAT pendant loudspeaker system featuring a 6.5" subwoofer and four 2.75" transducers in a single enclosure.
The AD-P.HALO is ready-to-install out of the box, which reduces labor costs and time needed for assembly, says QSC.
Use with other systems:
"Consultants and integrators can use AD-P.HALO alongside any number of AcousticDesign Series loudspeakers (ceiling-mount, pendant-mount and surface-mount) because the entire AcousticDesign portfolio maintains consistent sonic characteristics providing design flexibility for any installed application," the company says.
Targeted markets:
According to QSC, the AD-P.HALOHALO is useful in background music applications, such as high-end retail and hospitality where music inspires the overall atmosphere.
"At 200 watts RMS, the AD-P.HALO offers significant dynamic headroom that far surpasses the background music performance of traditional two-way pendant-mount loudspeakers," QSC says.
Other time-saving features:
Integrators can take advantage of QSC's Intrinsic Correction proprietary voicing algorithm for QSC loudspeakers, which helps to further reduce the set up time and tuning process.
"Our extensive conversations with integrators revealed common struggles associated with other pendant loudspeaker systems in this class, which we address with AD-P.HALO," says Travis Nie, Product Manager, Installed Loudspeakers, QSC.
See all of our ISE 2020 coverage here
"With the quality of the AcousticDesign Series, we knew we could deliver a rich sonic timbre needed for foreground atmospheres, an ability often lacking in traditional pendant loudspeakers. We also needed to eliminate the frustration spawned by excessive assembly times, which can take 30-40 minutes or more for each loudspeaker. The AD-P.HALO delivers on both promises with an all-in-one system that takes minutes to install."
Nie says one HALO can cover an installation height of about 12-16 feet with a 40×60 space.
QSC at ISE 2020:
ISE 2020 attendees can catch QSC's AD-P.HALO and more at their booth, #1-F120. The booth will feature a "Premium Music Cafe" listening experience.