AV News to Know March 27, 2020: New Products, Cool Projects and People in New Places
In this week's edition: AtlasIED adds new sound-masking speaker to M1000 line, Comcast Experience gets an LED upgrade and Michelle Loret joins Kramer US.
Leave a Comment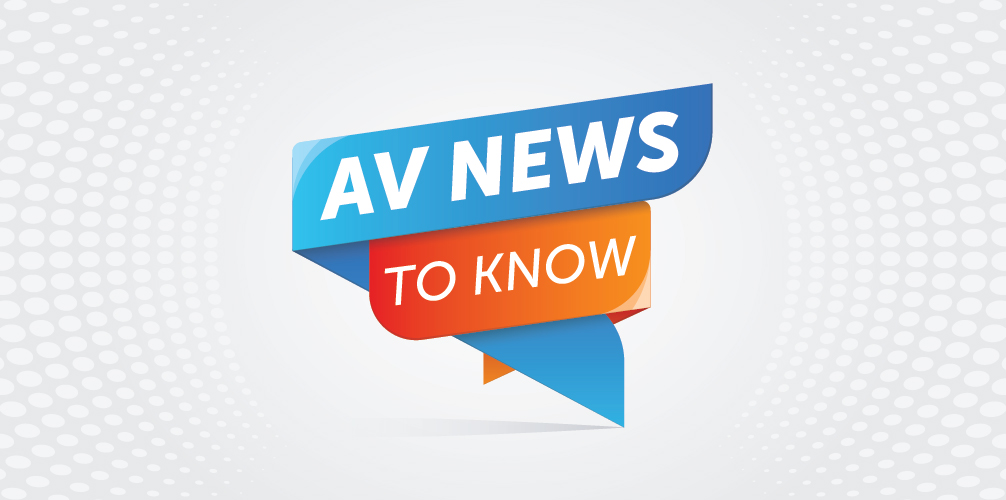 Here's a closer look at some of the AV news, products and projects you might have missed this week. We call it AV News to Know:
New AV Products
Stampede Launches AVaaS Webinar Series
Stampede has partnered with TAMCO to present a five-part series of educational webinars to help AV integrators explore the growing value of AV as-a-Service solutions.
The webinars are 30-minute sessions addressing topics that will help you decide whether your organization should participate in this new way of selling.
The series, which kicks off April 3, will cover each of the following topics:
Webinar 2: Why Should You Care About AVaaS?
Webinar 3: The 4 Components Of A Complete AVaaS Solution
Webinar 4: Which Customers Are Ideal Prospects For AVaaS?
Webinar 5: A 4 Step Guide To Success With Stampede AVaaS
Zoom Certifies Yamaha UC CS-700 Video Sound Bar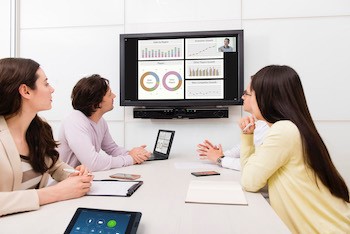 Yamaha Unified Communications this week announced that its CS-700 video sound bar is certified for use with Zoom Video Communications, Inc., Zoom Rooms.
The all-in-one video conferencing system passed Zoom's testing process, ensuring the audio, camera, and USB interface integrates with the video conferencing software. The certification verifies that the CS-700 is interoperable with Zoom.
Platinum Tools Launches Colored Hybrid HPH J-Hooks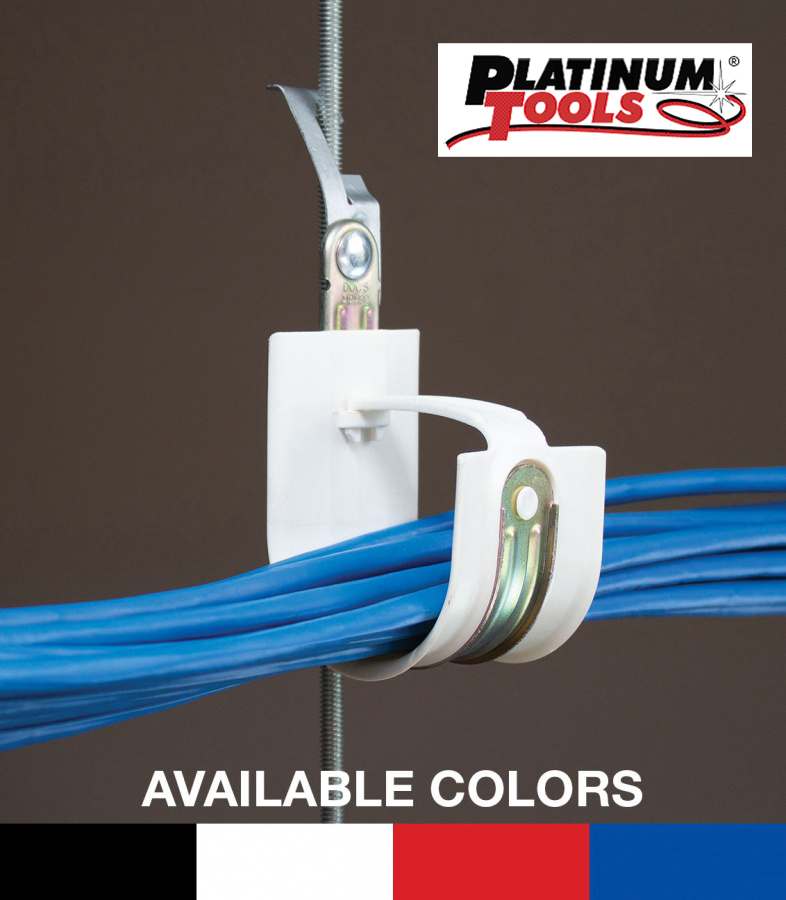 Platinum Tools this week announced the launch of its new high-performance hybrid J-Hook line. Now available in four colors and four sizes in standard and batwing configurations, the new HPH J-Hooks are available in boxes of 25.
Now available in red, blue, and black variations (in addition to the original white), the High Performance Hybrid J-Hooks feature a smooth, radiused 2-inch wide base with no pressure points, and are UL listed, Plenum-rated, RoHS and TIA compliant.
The colors allow easy identification of cable runs for different purposes, such as separating security, fire and data systems.
With a bend radius of more than 3.5 inches, Platinum Tools' HPH J-Hooks meet and exceed TIA's bend radius standards. This prevents deformation to the cables such as indentations, pinches, or creases.
AtlasIED Introduces Sound Masking Speaker to M1000 Lineup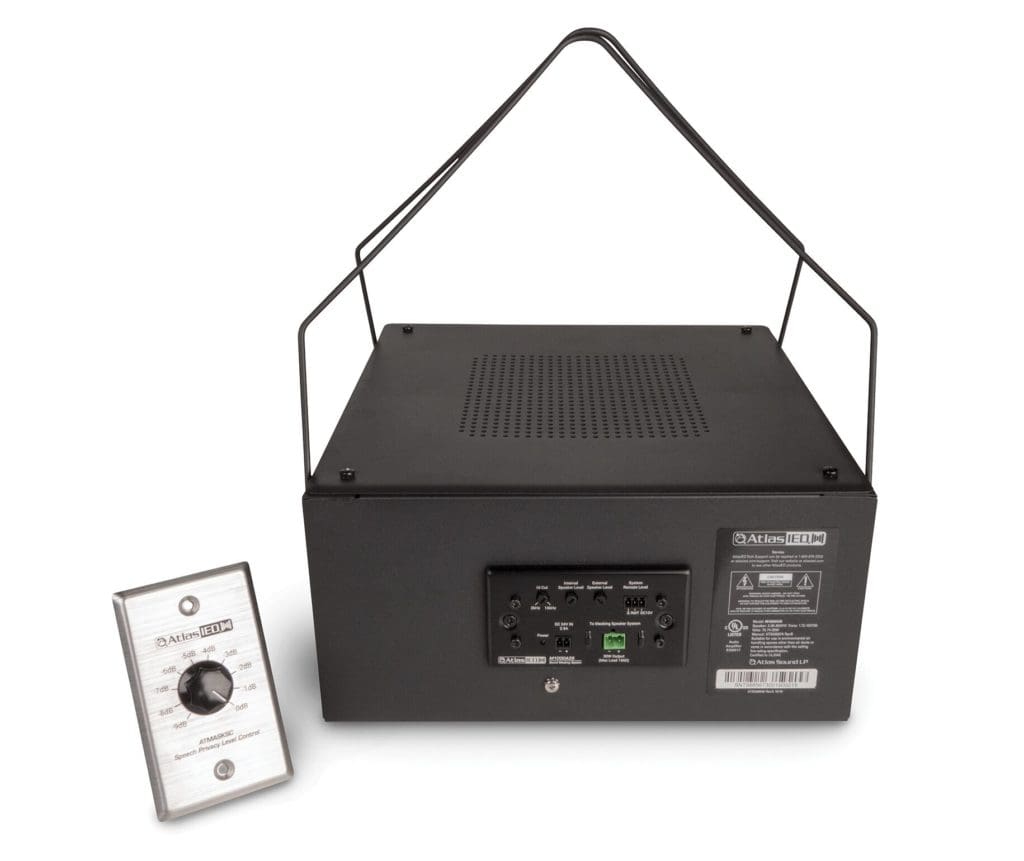 AtlasIED recently introduced the M1000A35 sound masking speaker as part of the company's sound-masking line.
The M1000A35 is powered by an internal 5W amplifier and produces 30W output to power additional M1000 passive speakers. It features a non-repeatable pink noise generator and utilizes its proprietary EQ curves to make acoustical room calibrations quick and accurate.
If integration into an existing control system is a requirement, a GPIO control port is incorporated to allow for remote level adjustments.
TEKVOX Introduces Two Quick Setup Live Streaming Mobile Kits
TEKVOX has introduced two live streaming mobile kits for equipping any room with live-streaming capabilities. No professional installation is required.
The TEKVOX 71206-DI and 71208-DI drop-in solutions come are with all equipment pre-programmed and mounted and with minimal cabling. The two Live Streaming Mobile Kits have similar specifications, with the 71206-DI offering a single PTZ camera and the 71208-DI offering dual PTZ cameras.
The cameras have preset positions, single-cable connection and 5x or 20x optical zoom. Control of the cameras and live streaming is done with a StreamDeck Mini controller.  Audio, video and integration is pre-programmed and tested.    Either system can be equipped with an optional factory-programed DSP.
Audio Visual Projects
d&b V-Series Enhances Orpheum Theatre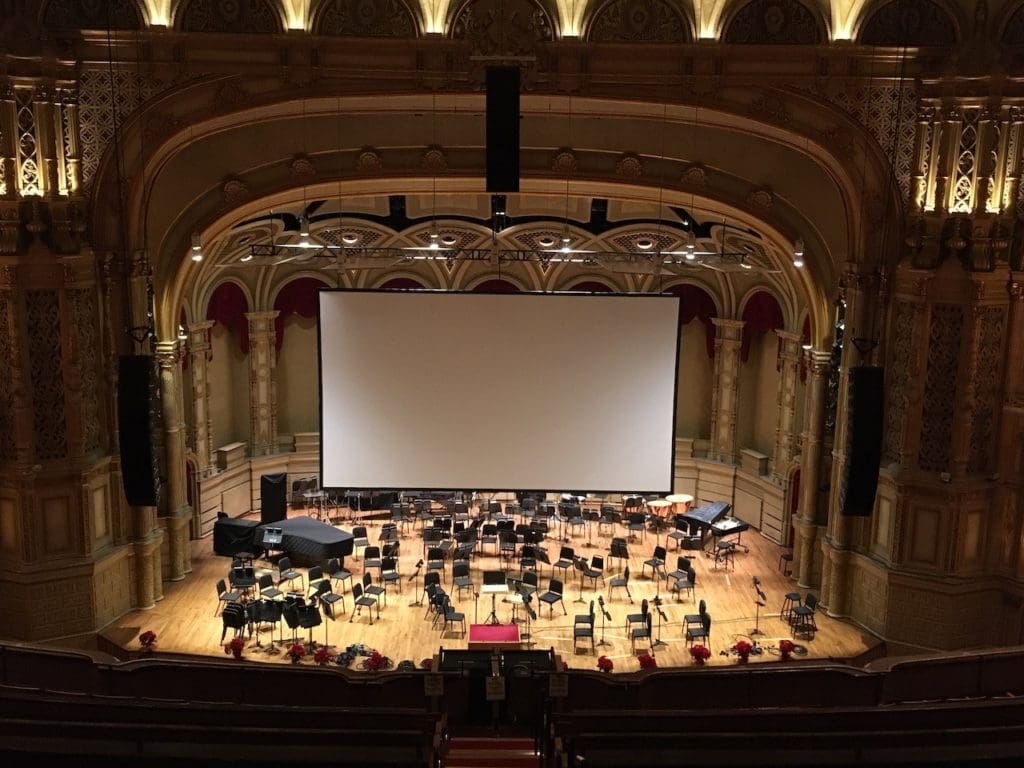 The Orpheum Theatre is one of the premier performance venues in western Canada with a rich history spanning almost a century. The theater and music venue located in Vancouver is part of the Vancouver Civic Theatres group of live performance venues.
The 2,688-seat Orpheum is also the permanent home of the Vancouver Symphony Orchestra and a designated National Historic site. At 93 years old, the Orpheum has hosted millions of people since its opening in 1927.
Its recent audio system upgrade was funded through a joint effort between the City of Vancouver, the Vancouver Symphony and the Department of Canadian Heritage. Gearforce Rentals of Coquitlam, B.C., worked with the Orpheum Theatre's own technicians on the upgrade, recommending a d&B audiotechnik V-Series loudspeaker system as the main system.
All in all, d&b loudspeakers, subs and amplifiers included 16 x V8, 8 x V12, 2 x Vi7P, 2 x Yi10P, 11 x Ti10L, 18 x E8, 4 x V-SUB, 6 x V-GSUB, 9 x D80, 5 x 30D, 3 x DS-10, 10 x M4, 4 x Yi7P, 3 x V-GSUB, 5 x D20, 2 x E6, 1 x 12s-SUB, and 1 x 10D. The d&b amplifiers are connected to front of house via Dante networking.
David Niles Upgrades Philadelphia's Comcast Experience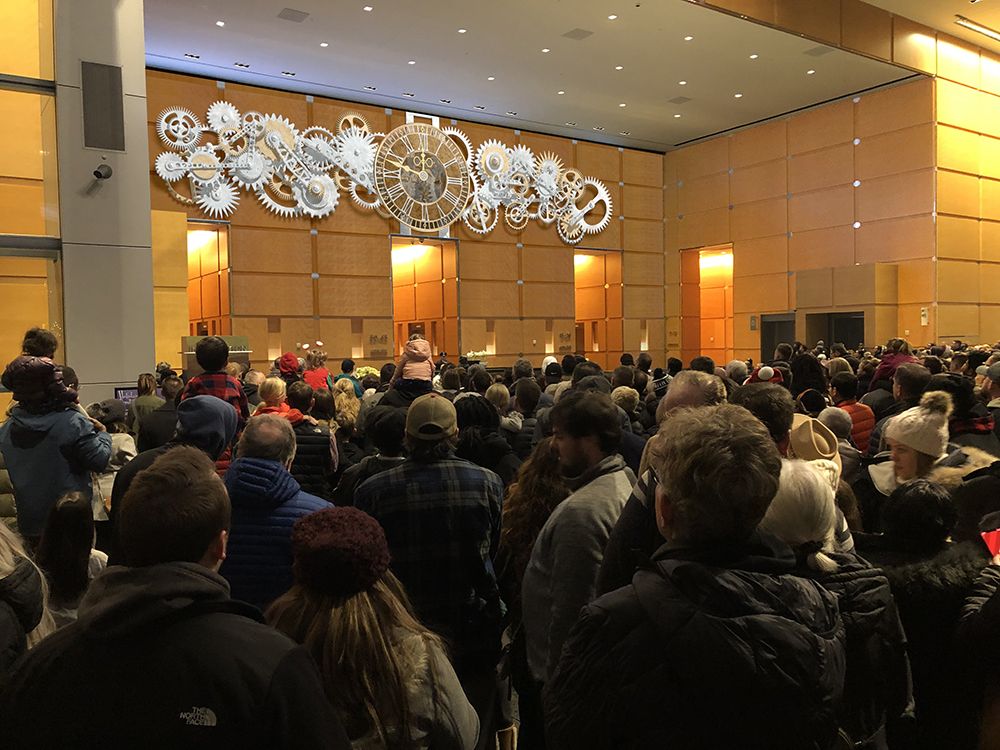 Since its debut in 2008, The Comcast Experience, one of the world's largest continuous LED video displays, has become a Philadelphia phenomenon.
Designed by David Niles and built by Niles Creative Group, the LED wall in the lobby of Comcast Center runs custom-tailored programming 18 hours a day to the delight of visitors and those working in the center.
With a new technology upgrade, The Comcast Experience is dazzling viewers like never before.  The 2,100-square-foot, 10 million pixel display has been replaced by a 27 million pixel custom-built Unilumin LED wall with an Analog Way Aquilon C+ videowall processor and four Picturall Pro media servers.
Niles swapped out a 10-million pixel LED wall for a custom 27-million pixel, 8K-plus display. The LED wall fills the space broken up by three entryways leading to the building's elevator banks.
The lobby architecture hides a new custom audio system featuring DAS Audio speakers with seven passive and 10 active channels.  An automated digital processing system adjusts volume, equalization and delay dynamically based on the content and the number of people in the lobby.
People and Places
Kramer US Welcomes Michelle Loret as Regional Sales Manager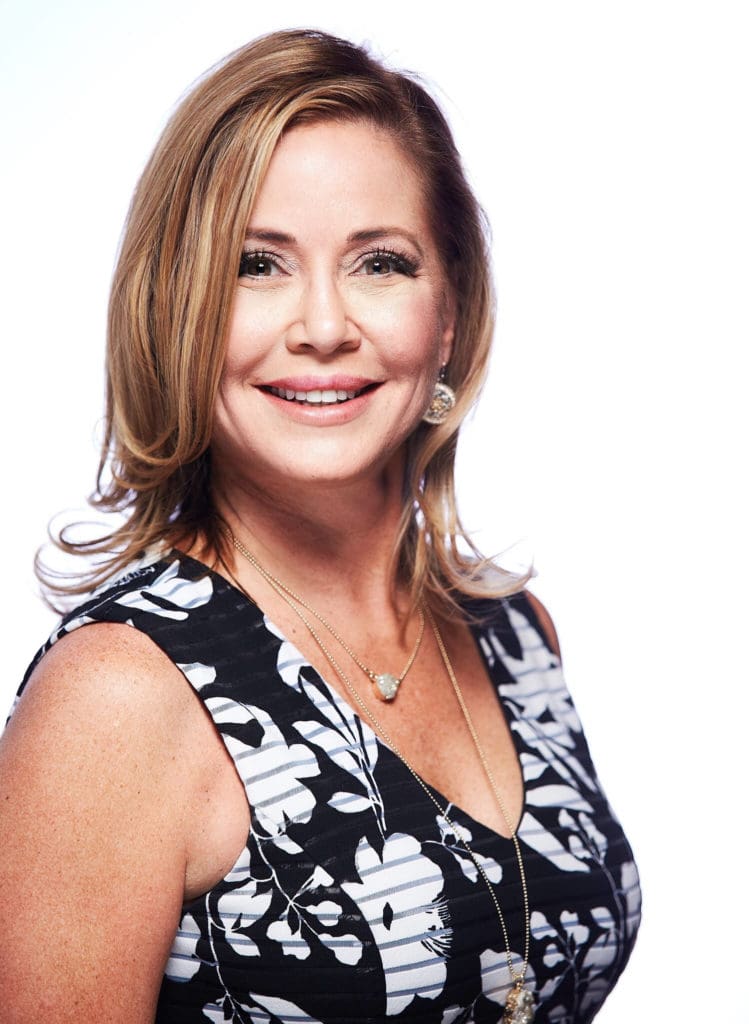 Kramer Electronics US this week announced Michelle Loret has joined the company as Regional Sales Manager for the South-Central region, including Louisiana, Texas, Oklahoma, Arkansas, Kansas, Nebraska, and Missouri.
Loret comes to Kramer with more than 20 years in technology sales, focusing the past decade on the ongoing digital transformation within pro AV.
She has represented numerous audiovisual manufacturers of enterprise collaboration, conferencing, and communications solutions such as Barco, ClearOne, LG Electronics, RGB Spectrum, and ZeeVee.
Spinitar's Jeff Newon Dies After Lengthy Cancer Battle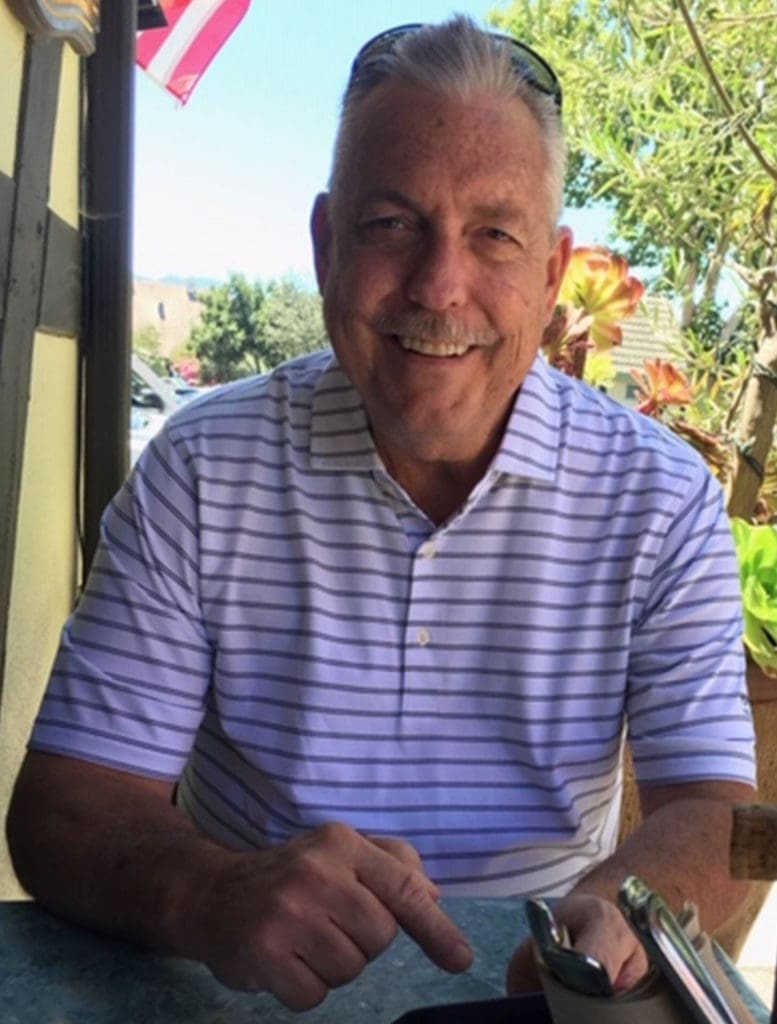 Jeff Newon, a long-time member of the Spinitar family and audiovisual industry, died Monday after battling several types of cancer for more than 18 years.
"Our beloved friend and colleague fiercely fought every day to be alive and live life to the fullest," said Spinitar principal Jay Rogina. "Jeff's passion for the church, his family, work and friends was beyond admirable and we are devastated to see him go. We are going to miss the positive mental giant that he was."
Newon worked as an account manager at Spinitar for more than 22 years. His knowledge in AV has earned him countless awards, certifications and recognitions.
"We will be forever grateful to have had Jeff as a colleague and more importantly, as a friend," said Spinitar principal Jeff Irvin. "The wisdom he cast upon his customers, manufacturers and peers was always top notch, and we will miss him very much."
Newon lived in Lakewood, Calif., his entire life in the home he grew up in. Newon is survived by his wife Janet, his two sons, Adam and Bryan, daughter-in-law, Danica and three granddaughters: Cora, Alyssa and Emily.
There will be a celebration of life/memorial mass in the future once government and church restrictions have been lifted. At that time, there will be an announcement of where donations can be made in honor of Newon.
ASG Strengthens Los Angeles Sales and Service Teams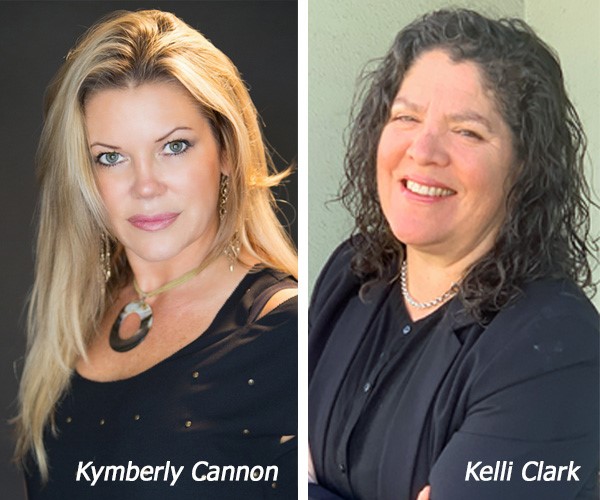 Advanced Systems Group this week announced it has added Kymberly Cannon and Kelli Clark to enhance sales and service efforts across southern California.
Cannon, a regional sales manager, and Clark, a solutions engineer, worked together at Quantum before joining ASG earlier this month.
Before Clark was a solutions architect at Quantum, she served for 23 years as the senior SAN/fiber channel architect and supervising engineer for 20th Century Fox and also held technical roles for Pixar Animation Studios and Skywalker Sound.
Cannon spent seven years as a regional sales manager for Quantum, often partnering with ASG on top strategic accounts. Previously, she was an account manager for Dell EMC/Isilon, HP, CommVault, and HDS.
Allied Electronics & Automation Announces Three New Senior Executives
Allied Electronics & Automation recently named three new executives: Manisha Kadoche as CFO, Katie Cartwright as VP of human resources and Jessie Dearien as VP of marketing.
Kadoche joined Allied in February 2020 from Electrocomponents plc, Allied's parent company, where she worked in group finance since 2013. She has more than 15 years in corporate finance at high-profile companies, such as at MasterCard, Ernst & Young, and Travelex.
Kadoche is responsible for the company's financial performance while supporting the development of the long-term profitable growth strategy of Allied in the Americas.
Cartwright was named VP of human resources in December of 2019. Previously to Allied, she worked for RS Components in the U.K. where she served three years as its VP of people, corporate functions & strategic projects.
Cartwright has more than a decade of experience in the human resources sector, working as both a corporate HR professional and as an HR business partner. She is instrumental in the learning and development of Allied staff and maximizing employee engagement and satisfaction.
Dearien was hired by Allied in March of this year after serving as the head of QuanticMind Digital. In this role, she was responsible for business development, resource planning, and delivering the go-to-market approach for QuanticMind's digital marketing services.
In her previous role as VP, group account director & global performance lead at iProspect, Dearien was responsible for strategic design and execution of integrated media strategy on behalf of clients such as Intel, Culligan Water, and Wolverine Worldwide.
As VP of marketing, Dearien is responsible for leading the strategic direction of the marketing function across planning, development and implementation of the brand and customer acquisition strategy.