AV News to Know May 1, 2020: New Products, Cool Projects and People in New Places
In this week's edition: Sennheiser and Extron team up, historic Orpheum Theatre relies on Dante and Vanco launches online training center.
Leave a Comment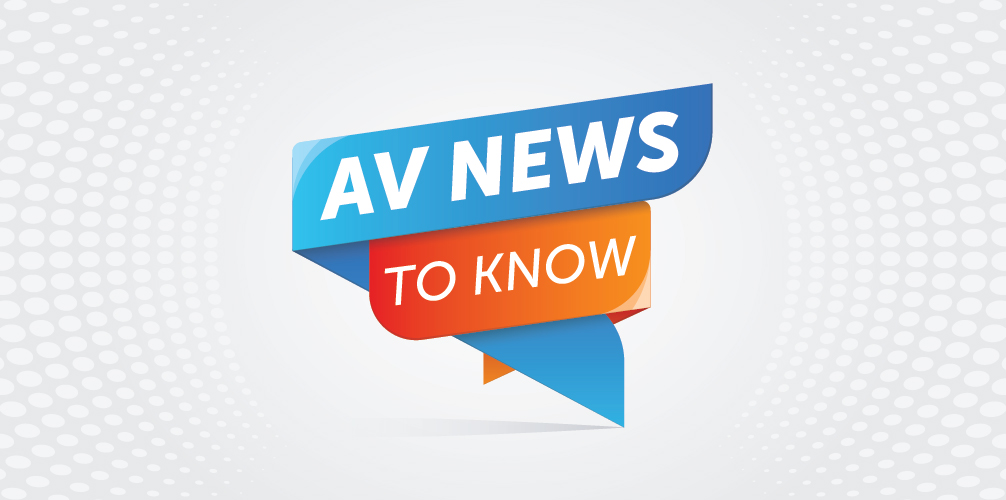 Here's a closer look at some of the AV news, products and projects you might have missed this week. We call it AV News to Know:
New AV Products
Winsted Announces New Protective Operator Partition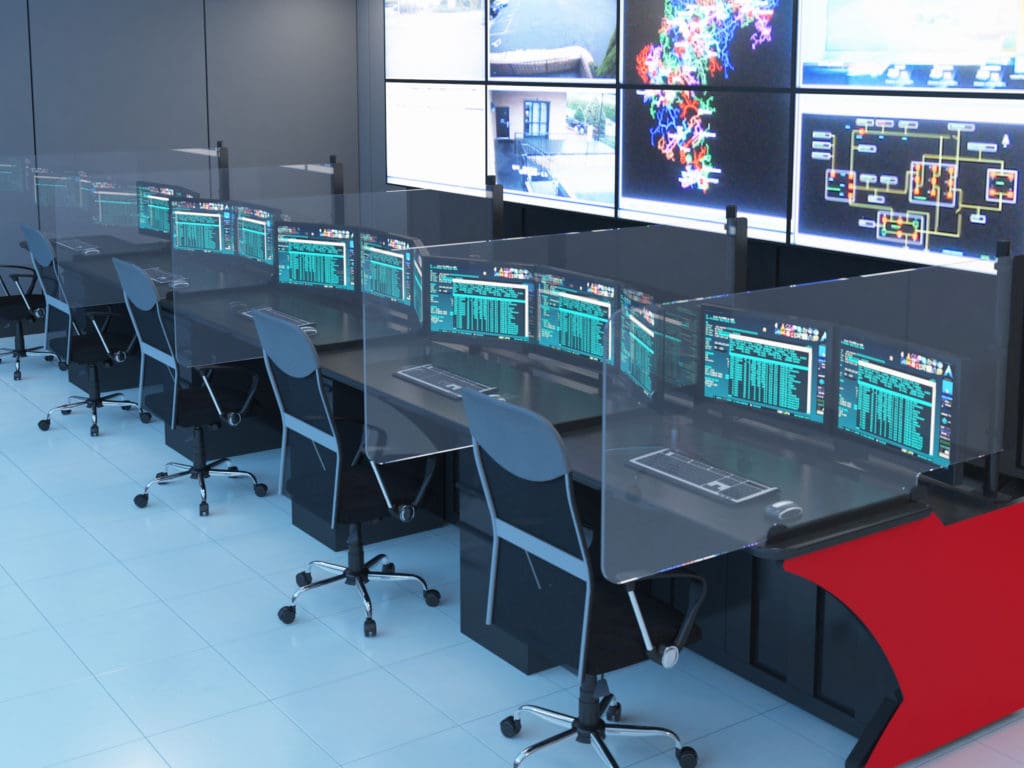 Winsted Control Room Solutions has unveiled new protective operator partitions. The new partitions were developed to bring a higher degree of safety to control room operators who are working through the COVID-19 pandemic.
The new Winsted protective operator partition creates a physical barrier between operators in control rooms and operations centers. The partitions define the personal workspace and reinforce social distancing.
These partitions are an original equipment solution that can be repositioned as needed.
The protective operator partitions feature the following benefits:
Extended height and depth for extra protection
Easy-to-clean acrylic partition
Temporary or permanent installation options
Clear or frosted surface
Smooth bull-nosed edges
Radius corners
Sennheiser and Extron Partner for Conferencing Solutions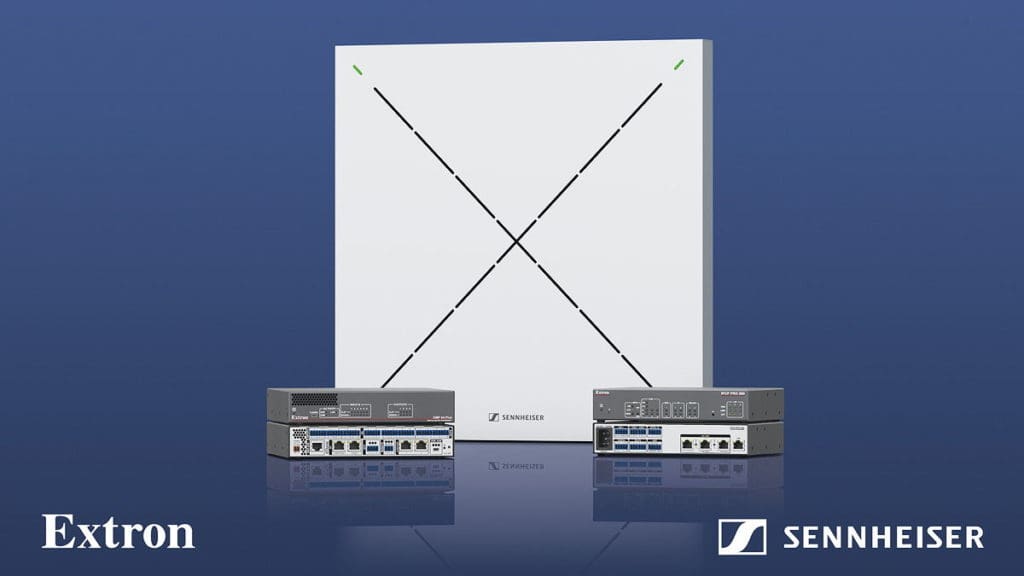 Sennheiser has partnered with Extron Electronics to create audio solutions for modern workspaces with certified control drivers for Sennheiser's TeamConnect Ceiling 2 microphone array added to the Extron DMP Plus series of audio DSPs.
Extron's partnership with Sennheiser simplifies integration of TeamConnect Ceiling 2, Sennheiser's automatic, adaptive beamforming microphone array, with Extron's DMP Plus series audio DSP processors.
Screen Innovations Now Shipping Fontus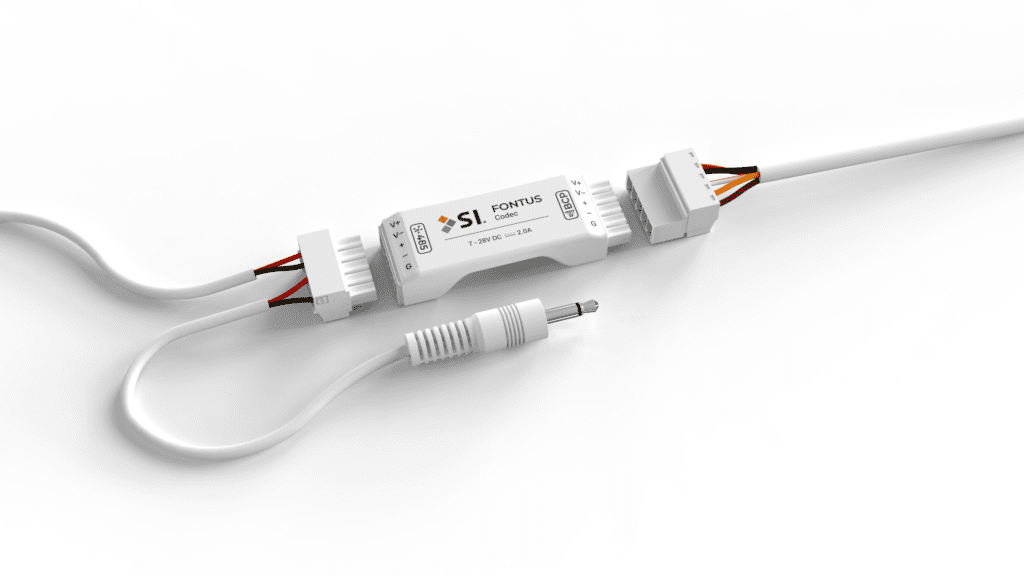 Screen Innovations (SI) this week announced the immediate availability of Fontus, which enables the company's low-voltage motorized screens and shades to be powered and controlled via any type of traditional two-conductor wiring.
SI's Fontus allows integrators to utilize wire that may already exist inside a commercial building or home to connect screens and shades to a modern control system.
As long as there is a two-conductor wire available near the screen or shade location, Fontus, a dongle that plugs into SI's new Janus power and control hub, converts low-voltage communications signals and power from a five-conductor system for distribution over two-conductor wire.
NanoLumens Debuts Overhauled Performance Series Line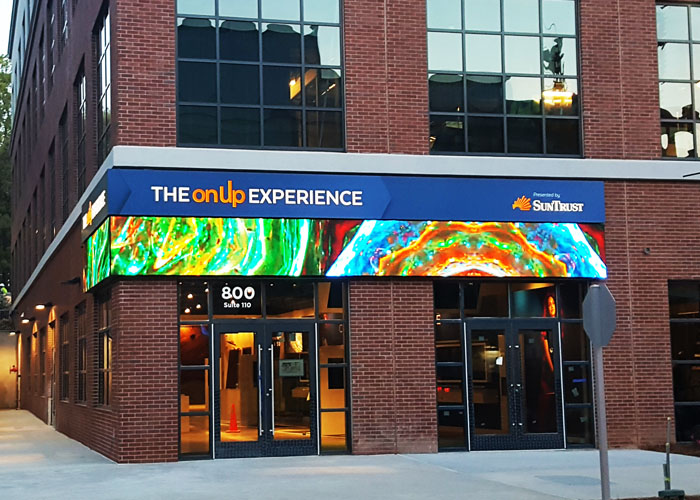 NanoLumens, Inc. this week announced a series of product upgrades to its outdoor Performance Series line of LED displays.
Announced upgrades include the addition of two new pixel pitches, at 3.1mm and 3.9mm, to complement the product line's existing range of pitches, which currently extends from 3.1mm to 10.0mm.
Another change is the shift from using steel cabinets to smaller cast cabinets that measure 500mm by 500mm. These smaller cast cabinets grant greater design freedom with regard to display size and shape while allowing seamless alignment for the new smaller pixel pitches.
The new cabinets also improve the display's heat dissipation, and therefore, its performance. An increase in max brightness has been engineered as well to help the displays stand out against strong ambient sunlight.
Key Digital Expands Presentation Solutions Product Category
Key Digital recently introduced the new KD-PS22UTx HDBaseT transmitter, presentation switcher and soft codec-enabling interface for professional installations utilizing the table cabling conduits in conference rooms, board rooms, huddle spaces, lecture halls, auditoriums, and more.
The KD-PS22UTx is natively received by the KD-UPS52U presentation switcher or the KD-X100MRx black box HDBaseT Rx, joining a full complement of presentation-focused products from Key Digital.
When integrated with KD-UPS52U, KD-PS22UTx adds two additional inputs to an already loaded universal presentation switching solution, allowing systems to have sources located at conference room tables and remote locations as well as in equipment racks.
1 Beyond Announces Enhanced Zoom Rooms Integration
1 Beyond Inc. this week announced Zoom Rooms room controls for 1 Beyond cameras and multi-camera solutions, allowing users to change or turn on/off 1 Beyond automation features from the interface on the Zoom Room controller (an iPad or tablet).
1 Beyond intelligent tracking cameras and smart switching systems allow presenters to be automatically followed and cameras to auto-switch to the active speaker.
The 1 Beyond control options displayed for users are customizable per Zoom Room.
Audio Visual Projects
Marcus Theaters Opens New Movie Tavern with Help from Harman
Bright Star Systems recently equipped Marcus Theaters' new Movie Tavern location in Milwaukee, the first full cinema complex in the U.S. to feature JBL Sculpted Surround technology, with JBL Professional cinema loudspeakers, JBL Professional DSi 2.0 amplifiers and Crown DCi amplifiers.
Movie Tavern by Marcus offers restaurant-style dining and in-seat service for moviegoers. At the new location in the Brookfield Square shopping center, guests can enjoy dinner and a movie in the premium UltraScreen DLX theater with Dolby Atmos immersive audio or one of seven additional theaters with 7.1 surround sound.
Bright Star Systems equipped the complex with JBL Professional cinema loudspeakers, DSi 2.0 amplifiers and Crown DCi amplifiers, following the JBL Sculpted Surround specification in the 7.1-equipped theaters.
Sculpted Surround relies on JBL loudspeakers in a specific configuration to widen the "sweet spot" in the auditorium for balanced sound in every row.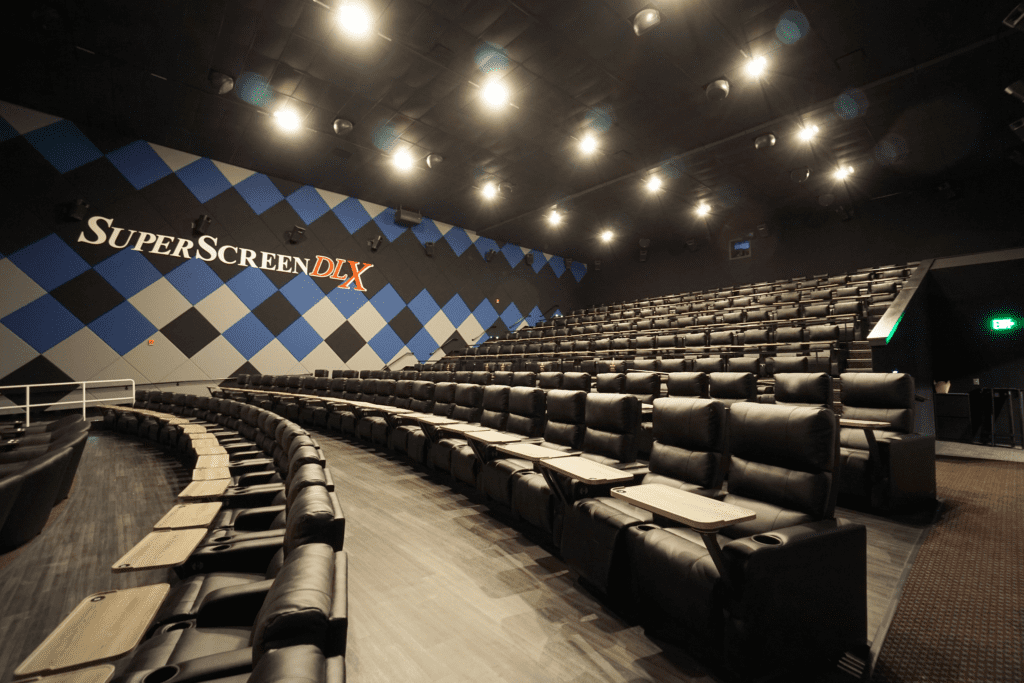 Behind the screen, JBL C222 and C222HP ScreenArray loudspeakers feature Dual Dissimilar Array technology, each with two horns at different angles and output levels to provide equal volume from the front row to the back.
Along the side walls, JBL 9310 cinema surround loudspeakers feature a built-in 15-degree angle toward the screen to minimize the rearward bias common in traditional setups.
At the rear of the theater, two JBL 9350 high-power rear surround loudspeakers provide wide, even coverage, eliminating the volume buildup created by traditional rear surround arrays. Together, this configuration provides balanced, spatially accurate sound for the majority of seats.
To power the 7.1 and Dolby Atmos speaker arrays, Bright star Systems selected JBL DSi 2.0 and Crown DCi amplifiers. Designed specifically for cinema amplification, JBL DSi 2.0 amplifiers are engineered to meet the exact power requirements of JBL cinema speakers and come pre-loaded with JBL speaker presets.
The DSi 2.0 MA4-D model deployed at the Movie Tavern features Dante and AES-67 digital connectivity for a completely networked system. Crown DCi Series amplifiers provide additional amplification, featuring ultra-efficient DriveCore technology.
HiQnet Audio Architect software allows Bright Star Systems to remotely monitor the performance of all amplifiers and make adjustments to keep the system working at optimal capacity.
Orpheum Theatre Returns to Multiuse Programing with Help from Dante
The Orpheum Theatre is a 1,364-seat performance space located in downtown Phoenix, that opened in 1929.
The building's construction was adorned within by magnificent murals and moldings that set the stage for Vaudeville and motion pictures. As Vaudeville died out, movies became the primary use – Paramount purchased the facility in the 1940s and used it as one of its motion picture houses through the 1960s.
The Nederlander Organization then purchased the building to host traveling Broadway performances. In the 1970s a local family bought the location and hosted, primarily, Spanish-language performances and films.
In the 1980s, the venue branched out to live performance – and acts such as The Ramones, Metallica, Nirvana and REM played the venue as part of their tours.
The theater underwent a $14 million renovation and reopened in 1997, with Carol Channing's last performance of "Hello Dolly." It has been in operation ever since.
In 2019, theater officials approved the installation of a completely redundant Dante network with a Yamaha Rivage PM7 at the front of it all. Of the 120 input channels, 96 channels are patched via Dante to three Yamaha 3224D-2 Rio I/O stage boxes through the building.
The theater also has an ability to use Dante as a digital split snake by having two of Audinate's HY144-SRC cards in the PM7. With the cards in place the theater can use any of its other audio consoles (a Yamaha CL5 mixer, a Yamaha PM5D-RH mixer with 3 MY16-Aud2 cards, and an Allen & Heath SQ-5 with a Dante card) to control any position in the facility.
All the devices are linked on the Dante network, meaning the system can be reconfigured for individual user preference – such as monitor desk, recording or both.
The main PA system is fed from the Dante HY144D-SRC card in the Yamaha Rivage PM7 at a 96k sample rate. It is then converted in to AES3 using Dante AVIO Adapters.
Dante Domain Manager adds a level of observability, management and security.
People and Places
L-Acoustics Creations Appoints Nick Fichte Business Manager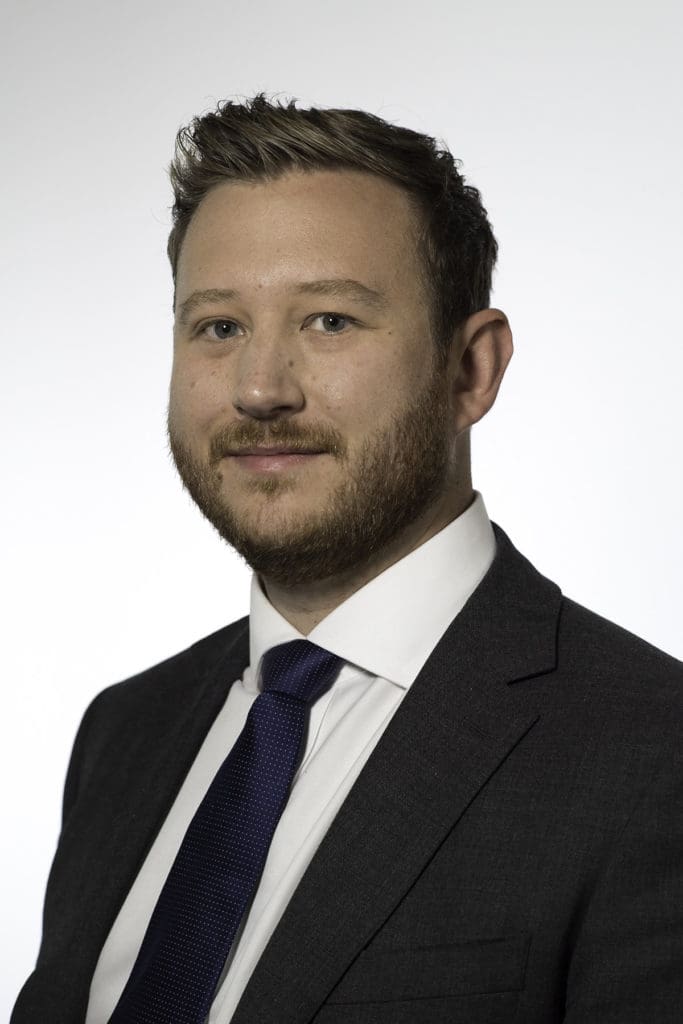 L-Acoustics recently hired Nick Fichte as business manager of L-Acoustics Creations, a new division in the company.
Fichte has a 15-year career in the AV industry, starting when he was still a student at custom installer Audio Vision.
He became store manager of one of its Bang & Olufsen dealerships and later held sales roles at London-based custom installers Olive Audio Visual and Inspired Dwellings before a tenure at Crestron.
Datapath Appoints Howard Ford Chairman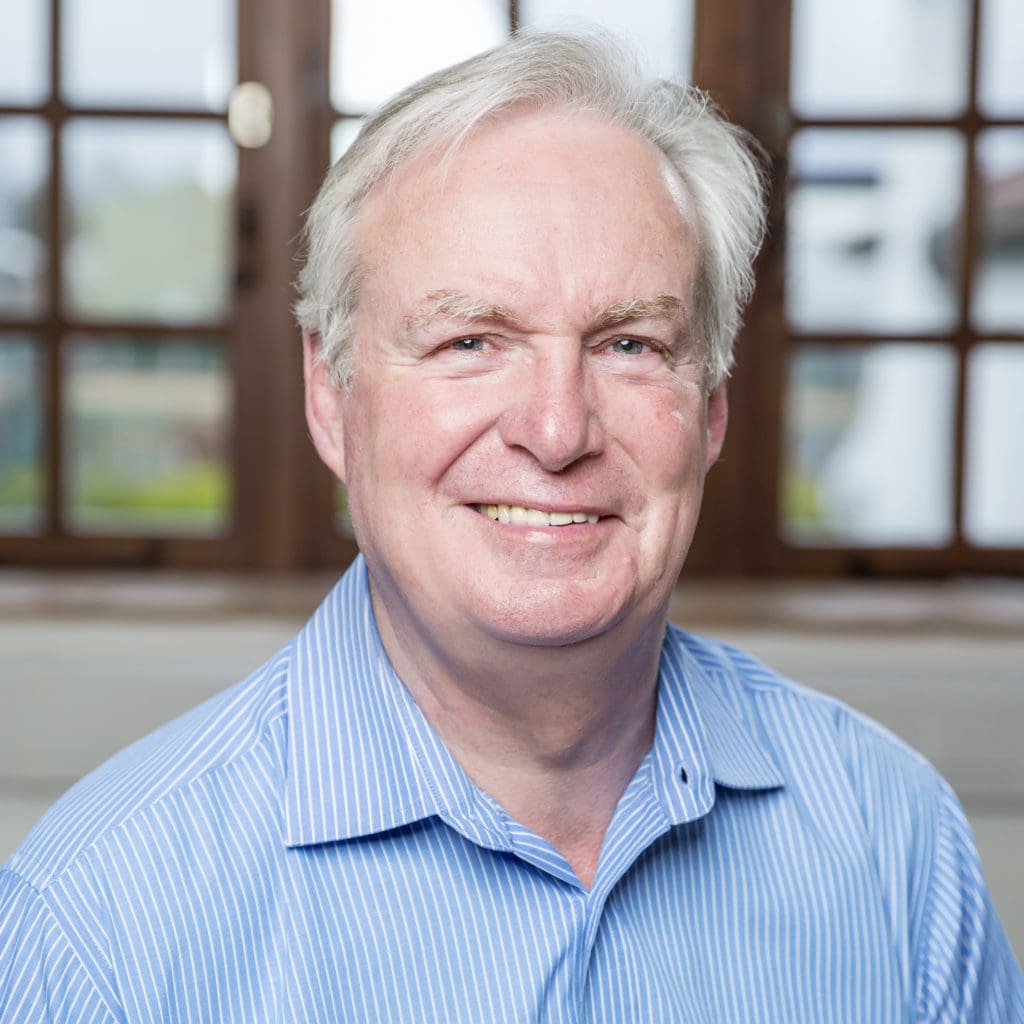 Datapath this week announced Howard Ford as the company's new chairman.
Ford has a wealth of experience in the IT, telecommunications and electronics industries and has chaired the boards of several privately held and public companies in the U.K. and France with previous executive roles at IBM Europe, Cellnet and Equant (sold to France Telecom).
He is also a private investor in technology companies and chairman of Displaydata Ltd.
PSA and USAV Partner with Latin Press and Consorciotec
PSA this week announced a new partnership with ConsorcioTec, part of Latin Press, for PSA Security Network and USAV Group.
ConsorcioTec is the first pan-regional buyers consortium for local low-voltage integrators specializing in Electronic Security, DataCom Networks, Custom Electronics, Building Automation & Controls, Systems Integrations, and Multimedia Installations.
ConsorcioTec will help PSA and USAV expand the brands to low-voltage integrators in Latin America. Likewise, the collaboration will bring the many benefits of the PSA and USAV networks to ConsorcioTec's vendor and integrator partners. These benefits include group purchasing, education, networking, marketing and more.
Vanco Launches New Online Training Center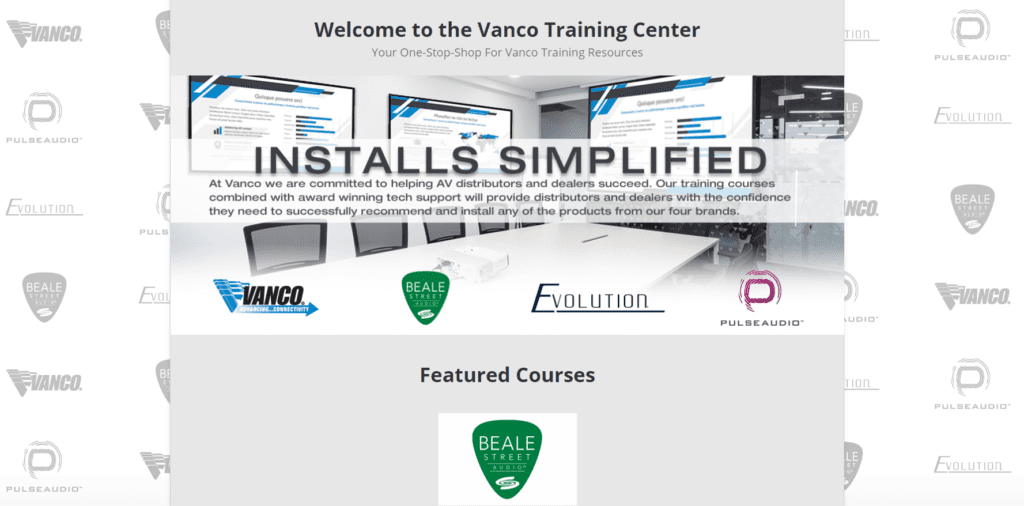 Vanco International LLC this week announced the launch of its new online training portal.
The Vanco Training Center is a free online resource available to Vanco's distributors, reps, dealers, and integrators where they are able to access training modules, QRTs, videos, pre-recorded webinars, and whitepapers on all things related to Vanco International's four brands: Vanco, Evolution, PulseAudio, and Beale Street Audio.
With the launch of the training center, Vanco is introducing new education modules starting with a session on Beale Street Audio.
Registered users will get a full background on the brand and product rundown, typical architectural speaker fails, and the benefits of Vanco's patented Sonic Vortex technology.
Vanco is adding its catalog of existing training resources to the Vanco Training Center. Other new modules will be added regularly, including a deep dive into Vanco's Evolution EVO-IP HDMI over IP system.