AV News to Know May 22, 2020: New Products, Cool Projects and People in New Places
In this week's edition: Tools to enhance post-pandemic outbreak living, enhancing shelter-in-place compliance and d&b product warranty extension.
Leave a Comment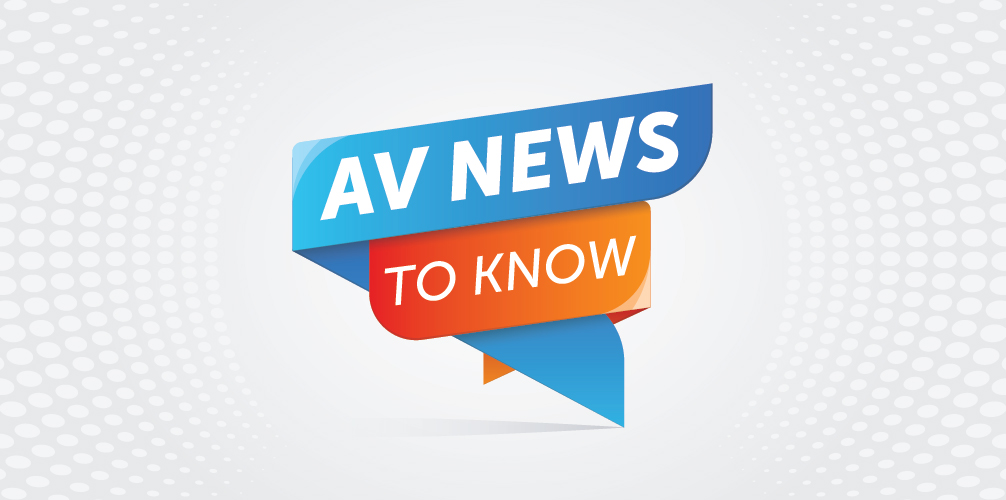 Here's a closer look at some of the AV news, products and projects you might have missed this week. We call it AV News to Know:
New AV Products
Yamaha Expands Professional Digital Mixing System Lineup
Yamaha Corporation recently announced new additions to the company's professional audio lineup: the RIVAGE PM5 and RIVAGE PM3 digital mixing systems.
The systems feature new CS-R5 and CS-R3 control surfaces, along with the DSP-RX and DSP-RX-EX DSP engines.
The CS-R5 control surface for RIVAGE PM5 systems features three large touchscreens and a condensed selected channel section. The physical depth of the console has been reduced for more comfortable operation and improved sightlines.
The CS-R3 control surface for RIVAGE PM3 systems packs full RIVAGE PM series functionality and performance into a console that is 45" wide, making it the most compact console in the series.
Both new control surfaces feature the same fader configuration as the rest of the RIVAGE PM series, with three bays of 12 faders each.
Maxell Lecture Capture Collaboration Station for Distance Learning
Professors and administration members have had to quickly learn how to plan for online classes, stream or post lessons online and engage with students without valuable face-to-face time.
Administrators are turning to multi-functional tools that allow users to upload interactive video content from remote locations like the Maxell Pro AV lecture capture collaboration station, MA-XL1.
The Lecture Capture Collaboration System is designed to record, save, and stream content with a simple menu screen. Professors can simultaneously share up to three different inputs on the screen at the same time, which adds a lot of value for students.
With simultaneous inputs, professors and administration can share a video of themselves, a computer presentation and another input, such as a document-camera, to help students learn and follow along as if they are there in-person.
Matrox Now Shipping D-Series D1480 Graphics Card
Matrox this week announced the Matrox D-Series D1480 multi-display graphics card is now shipping.
This new single-slot graphics card supports up to four 4Kp60 DisplayPort monitors and can be combined to drive a high-density-output video wall of up 16 synchronized 4K displays.
Along with an assortment of video wall software and developer tools, the D1480 card enables OEMs, system integrators and AV installers to deploy video walls for a broad range of commercial and critical 24/7 applications, including control rooms, enterprises, industries, government, military, digital signage, broadcast, and more.
VIVOTEK's Crowd Control Solution Has Become Essential
VIVOTEK Crowd Control Solutions can easily monitor the number of people entering and exiting a store, thereby providing customers and staff with a safer environment.
Implementing VIVOTEK's Crowd Control Solution enables management of crowds in places where social distancing must be upheld. VIVOTEK's 3D stereo counting camera also provides precise tracking and a counting accuracy up to 98 percent. This accuracy is further increased by the ability to transfer large datasets.
Combining AI with deep-learning analytics, VIVOTEK Crowd Control video data can be gathered, analyzed, and applied in real-time, enabling staffs to respond promptly to any change.
The deployment of VIVOTEK's Crowd Control Solution also means a minimization of physical contact, providing both customers and employees a safer working and shopping environment.
TripleView Enhanced by Caveman 3.0 Software Release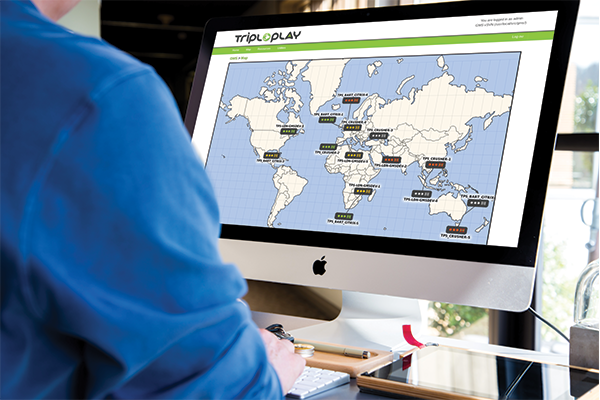 Tripleplay this week announced new TripleView Server monitoring functionality as part of latest Caveman 3.0 software release that's suitable for large clients with multi-site rollouts.
For clients that have installed the Tripleplay solution in multiple offices and locations around the globe, TripleView allows users to actively monitor the health of one or more Tripleplay servers and the client Vivdevices attached to them.
TripleView gives insights into how users are interacting with the system and notifies administrators when an error has occurred so they can respond to it quickly.
Audio Visual Projects
Soundtube Enhances Bayside Marketplace in Miami
The Bayside Marketplace marina and shopping corridor is well-known for its appearances in Miami Vice, a popular TV crime show in the 1980s. It's made up of three separate segments that form a large outdoor shopping and entertainment center.
They reached out to Eric Manev of Professionally Installed Electronix (PIElectronix) in Pompano Beach for a solution to decades of audio issues across the complex.
The North End houses the important parking garage as well as two full levels of retail outlets and restaurants; this segment is mainly indoors and distanced from its outdoor counterparts.
El Mercado (Spanish for the market) is an open, outdoor space situated between both the northern and southern ends. El Mercado is a large space with room for a live band to play music.
At The South End, there are more indoor shops and restaurants overlooking Bayfront Park.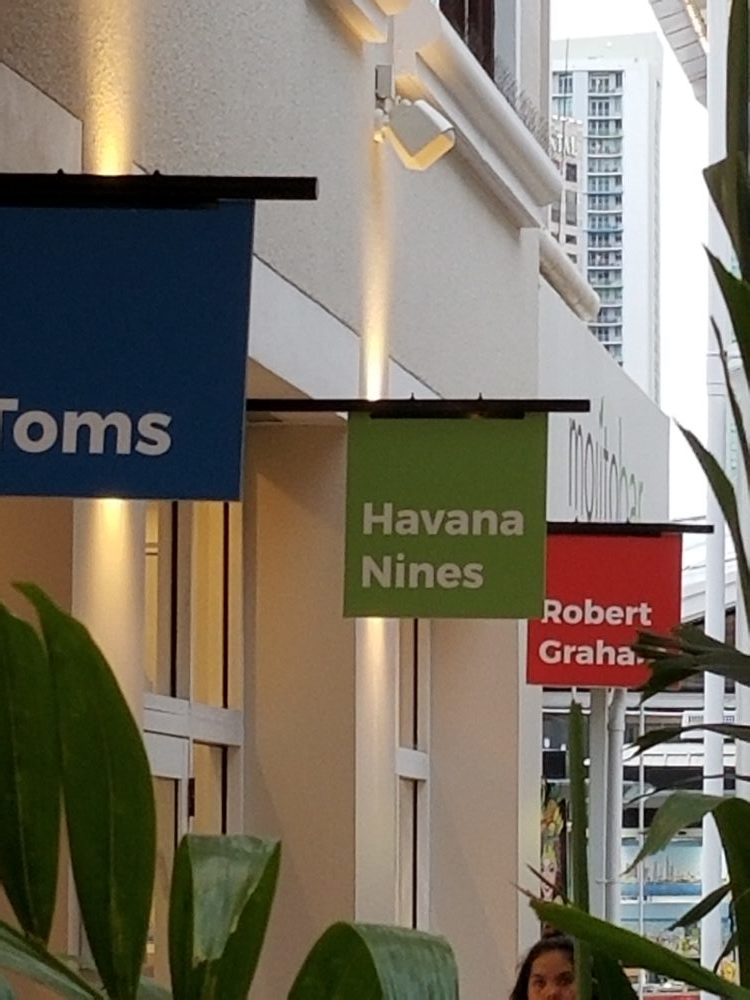 Bayside management said the entire system needed to be operable from the main control room to control all three portions of the marketplace. The second requirement was that wiring not be visible, a challenge with all concrete walls in El Mercado.
Finally, the client wished to have the potential for emergency paging services – which would be impossible if the three portions of the marketplace were not tied together to a central hub.
Two different types of speakers were used: MSE Audio SoundTube SM500i-II-WX speakers for the lower areas where less coverage was needed and SM890i-WX speakers for larger coverage applications.
One of the main reasons the client decided to go with the SoundTube WX line was that each speaker is highly weather-resistant and logo-free.
Rushworks Enables Shelter-in-Place Compliance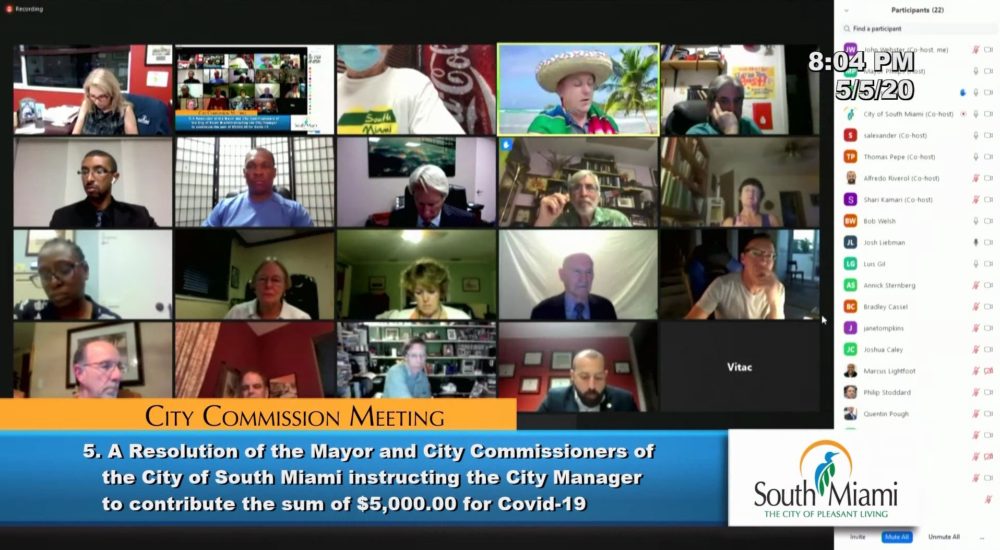 During the era of social distancing and remote communications brought on by the COVID-19 pandemic, Rushworks has responded to a cross-section of organizations requests to maximize their systems and boost remote capabilities with its easily adaptable technologies.
"Creating and disseminating audio/video content for broadcast, cable and streaming to thousands of viewers worldwide has been increasing exponentially," said founder and president Rush Beesley.
"Shelter-in-place restrictions may become more relaxed, but remote production and streaming is here to stay. What had been a growing trend in the pre-COVID-19 era has been catapulted to the forefront of technology," he said.
RUSHWORKS' core technologies, which include the VDESK and REMO integrated PTZ production systems, A-LIST BROADCAST and A-LIST Streamster scheduling and playout systems, have been called into service to provide production and information management infrastructure.
The company has also developed a response to accommodate hybrid meetings attended by a combination of onsite and remote participants.
With help from Rushworks' system design and installation team, he City of South Miami incurred only minimal costs to make fully remote meetings and mixed remote/on-site meetings possible.
The team used its remote management capabilities to configure a new aux mix on a Dante mixer enabling NDI out of RUSHWORKS' VDESK to Zoom meeting software, fully integrating the meetings without requiring any staff or city employees to be physically located in City Hall.
RUSHWORKS was also able to integrate incoming phone calls from citizens into the mix using the SIP enabled Dante processors. Since all infrastructure utilized already existed, it followed the normal signal path out to air; meetings are captioned, recorded for rebroadcast, fed to multiple cable systems and streamed to the city's website.
Using Zoom, Skype, Microsoft Teams and other conferencing software packages, up to 100 participants can interact with video and voice in a multiview screen presentation, said Beesley.
Features include advanced scheduling or meetings created as ad hoc sessions. The meeting organizer has many useful tools at hand, including muting any or all participants' audio, and recording the entire session in both audio and video files for sharing and/or archiving.
People and Places
Herman ProAV and Bose Professional Announce Distribution Partnership
Herman ProAV has entered into a distribution partnership with Bose Professional to distribute their complete line of professional products.
"We are very excited to add Bose Professional to our growing line of products," said Herman co-CEO Jeffrey Wolf. "They bring premium audio product solutions that enhance the experience for the systems integrator and their customers."
"Bose is delighted to have Herman ProAV as a new distribution partner for the U.S.," said Morten Jorgensen, director of global sales and operations for Bose Professional. "Herman's vast product offering, and technical labor services is a benefit as we work together to serve our mutual customers."
d&b audiotechnik Announces Product Warranty Extension Program
German audio technology and solution company d&b audiotechnik recently announced a product warranty extension program as part of its response to the coronavirus pandemic.
The six-month warranty extension applies to all d&b products in the mobile and installation product portfolio currently covered by the standard d&b product warranty purchased and delivered in the period from March 2015 to August 2020.
The warranty covers failure at the component level — meaning any component or manufacturing issue will be covered. This extension applies worldwide and covers systems overall extended life span.