Audio Visual Labor Services Could Become More Important When Tech Work Picks Up Again
Almo, Herman, and Atlantis Partners expect pent-up demand of audio visual labor services to create opportunities after pandemic.
Leave a Comment
The slowdown across the AV industry could be creating pent-up demand for the industry that will mean new opportunities for audio visual labor services & staffing services across the industry once we get the all-clear to return to the projects that were stalled out when the coronavirus pandemic reached our shores in mid-March.
Almo Integration Services, Atlantis Partners and Herman Integration Services are three audio visual labor services that are poised and ready to get back to work and they're uniquely positioned to gain new partnerships with the AV integrators who were forced to lay off or furlough their techs in the economic downturn.
Although the three company aren't keen on capitalizing on the misfortune of others in their industry, their business models mean they have the capabilities to plug holes for companies that might otherwise have to walk away from jobs because they just don't have the staff to complete them after COVID-19.
"We're anticipating a pent-up demand to get work done," says Chris Bianchet, general manager of Herman Integration Services. "Companies are seeing a slowdown right now because they can't get into building or onto job sites. We have a lot of projects that are on hold until we can get back to work.
"We never want to feel like we're in position where we're benefiting from a tragedy, but we have had some people reaching out to us. We have to tell them we're not in a position to hire right now though," he says.
How COVID-19 Changed AV
Almo executive VP and COO Sam Taylor calls the effect of the coronavirus "the hardest hit I've seen" in more than 30 years in AV, "but our industry has always bounced back. It's a very unfortunate time and we're doing what we can to help our partners get through it.
"There's been a lot of activity and uptick in demand for our services, and as time goes on, there will be a bigger uptick," says Taylor, noting Almo Integration Services' pool of 2,500 installation techs has been involved in more than 3,000 installation in the past couple of years.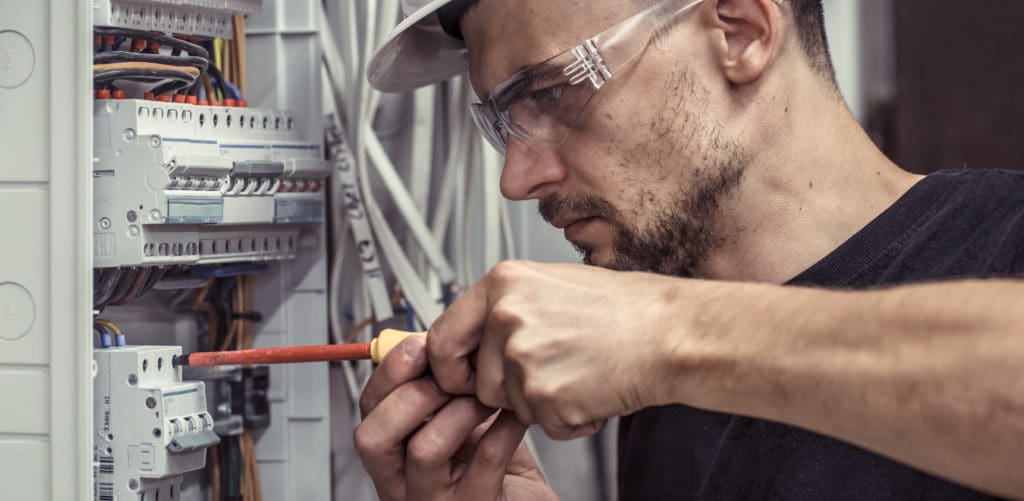 "Some bigger integrators we've done spot work for are going to utilize us more in the future," he says. "The next couple of months are going to be shaky times. It's a very unsure time for all of us. I'm positive we'll come back from this, but I feel for those who have lost their jobs.
"There's a lot of pent-up demand for projects that were already signed off on. When things open up, I think there will be a nice uptick at first. After that, might be a bit of a backwards lull. It's going to be a bumpy ride for at least six months, but there are some bright spots," says Taylor.
Unified communication and collaboration systems are taking on more importance in a variety of vertical markets, and that's good news for the AV industry, he says.
"When people who've gotten used to using Zoom and Teams and don't have it in their offices, they'll want to have it and that'll create opportunities for our industry going forward," says Taylor.
Atlantis Partners has heard from some people hoping to join the team of more than 100 field techs, field commissioners and quality control techs but the company isn't able to add anyone at the moment, says owner and founder Frank Papayianis.
The company—which has locations in the New York/New Jersey area, Florida (Tampa, Orlando and Miami), San Francisco, Raleigh-Durham, N.C.; Boston, Washington, D.C.; and Phoenix—is looking for project managers and project coordinators, he says.
"Our recruiting staff is always out there looking for good talent all the time," says Papayianis.
The New Reality
Herman boasts about 120 AV techs across the country from New York to California, says Bianchet, and he expects they'll be busier than ever when the pandemic moves through the U.S. and work can pick back up at a somewhat normal pace.
In addition to installation, programming, engineering and project management, Herman Integration Services also runs projects for integrators that don't have a local presence where they get work, says Bianchet.
The New York market has faced the hardest hit, with California also seeing a "tremendous slowdown," but Herman is still seeing work in the southeastern U.S., Midwest and Texas along with "quite a few projects" in the Washington, D.C. area, says Bianchet.
"In normal times, a project can have all sorts of delays, but the end date never moves," he says. "We have a feeling some end dates will be moving but we'll see a much more compressed timeline."
Taylor agrees the northeast U.S. has been "very hard hit," but he says Almo Integration Services installers have been able to do work in school buildings in New York and on a college campus in California, primarily because no one else is in the building right now.
"Where we can, we're deploying the audio visual labor services to help to complete projects and in some cases start new ones," he says.
Papayianis expects "the ice is going to begin to melt for project sites to start to reopen" in May, "but I don't think we're going to be at 100 percent by Memorial Day." He expects Atlantis' workflow and workload to change going forward though, especially on big jobs with a dozen or more AV techs.
"When things try to go back to normal, I'm going to be very surprised if the general contractor says to the AV integrator, 'You can bring everyone back in,'" says Papayianis. He expects more focus on social distancing and possibly a limit on the number of trades allowed in a building at the same time.
That could lead to end dates being stretched out, says Papayianis, in some cases significantly. Atlantis install techs will wear masks, gloves, face shields and other protective gear on jobs for the foreseeable future, he says.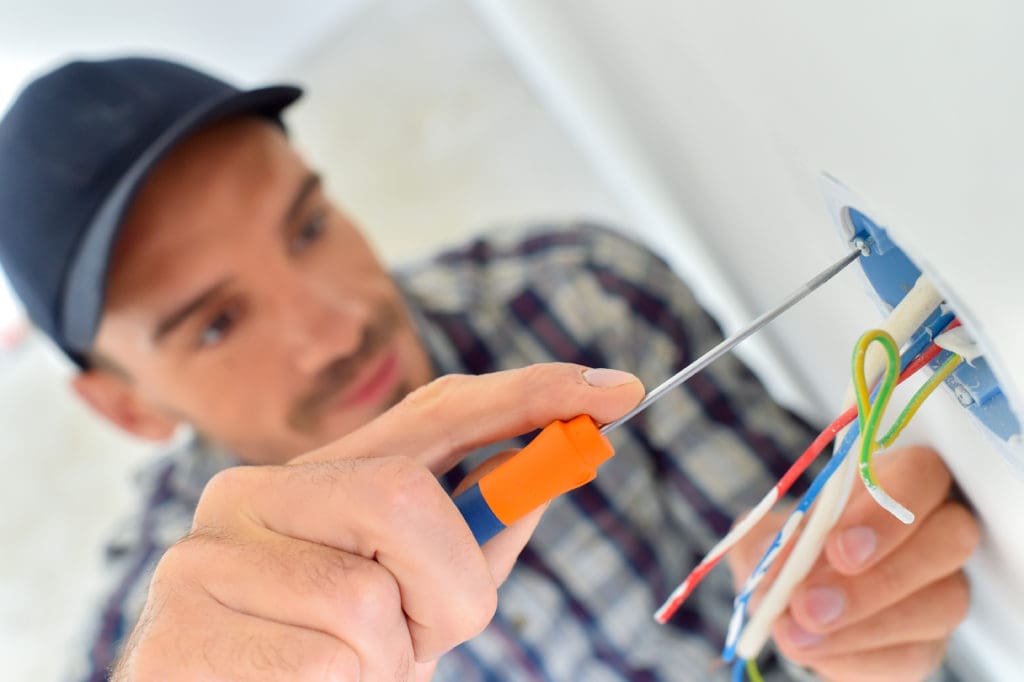 What Comes Next
Bianchet remembers AV integrators being slow to rehire after the recession in 2008 and expects the same this time around after COVID-19, a phenomenon that will lead to "a nice spike in subcontracting," he says.
"We think it's going to come back and there's going to be a lot of it," says Bianchet. "We're trying to prepare for that and make sure we're in a position to help companies."
Bianchet expects "more of a need for collaboration spaces and meeting rooms" when companies return to their offices, a phenomenon that "should be good for our industry" in the long run once we "get through the pain of what we're dealing with now."
Since the pandemic outbreak, Herman Integration Services has been doing AV installation work for some companies with which it didn't previously have a formal relationship, says Bianchet, but the challenge these days is getting access to the site or figuring out if it's clean enough for installers to be there.
Herman is distributing donated N95 masks to its techs, says Bianchet, and distributing large rolls of toilet paper to those who need it. The company also has a supply of donated hand sanitizer and other supplies the technicians need to stay safe at work, including masks and gloves, he says.
"There might be some situations where people have to get within six feet of each other, but we're going to take every precaution we can to make sure everyone's safe," says Bianchet. "It's become a new way of working together.
"I'd be surprised if they didn't have some concern. Going to the supermarket now, you look around at people and make sure they're not coughing. For the foreseeable future, this is how we're going to be doing AV," he says.
Almo Integration Services installation techs must answer questions about their social distancing and potential exposure to the coronavirus before working on any jobs today, says Taylor. They also must wear protective gear before entering the job site, he says.
Almo is sending masks and gloves to all of its installation techs, says Taylor, in the hopes of outfitting them in similar protection as the company's warehouse staff.
Taylor says "we'd love to put as many people to work as we can" when asked if the company is still looking to augment its audio visual labor services pool.
Most of Herman's work has been in the corporate vertical market with some in schools and retail spaces. Bianchet isn't sure when AV will return as a whole to the robust days of only a few months ago.
"I'm an eternal optimist, so I'd like to wake up tomorrow and hear there's a solution and there's a plan to get the country back open and working," he says. "Inside, I know we're going to endure another couple of tough months and don't think the economy's going to come screaming back."
Keeping Busy in New Ways for Now
Atlantis staffers are "doing all those things we never have a chance to do," says Papayianis. That includes asset management, unpacking boxes from a building the company bought a few years ago, organizing the warehouse and going through training and certification classes.
Following its recent acquisition by Resideo, Herman is moving off its existing ERP system to that of its new parent company, says Bianchet. Company officials are also reviewing their software systems and beefing up the company's training program and opportunities, he says.
"It's given us a unique opportunity to make ourselves more efficient," says Bianchet.