AV News to Know May 29, 2020: New Products, Cool Projects and People in New Places
In this week's edition: Mimo Monitors touch-free platform, Grammy Awards rely on Claypaky and AtlasIED adds international distributors.
Leave a Comment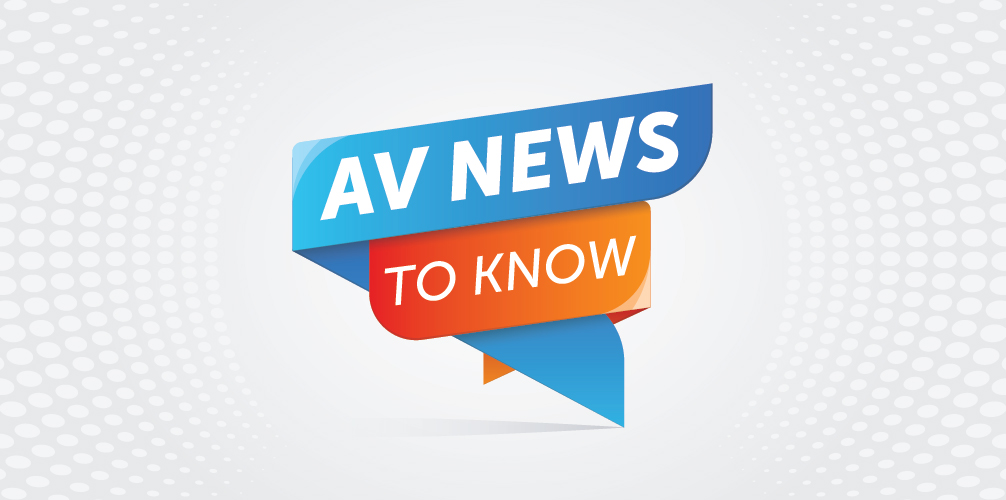 Here's a closer look at some of the AV news, products and projects you might have missed this week. We call it AV News to Know:
New AV Products
Mimo Monitors Launches Touch-Free, Temperature-Taking Platform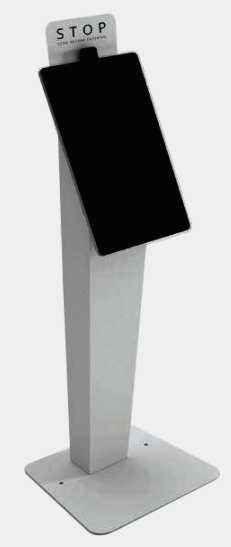 Mimo Monitors has joined forces with Revel Digital software to create a touch-free, temperature-taking platform.
Ideal for entrances to grocery stores, office buildings, schools, assisted living facilities and more, the enterprise-grade platform contains Mimo Monitors hardware display as well as Revel Digital's CMS analytics and accurate temperature sensing software, along with a one-year license.
The display integrates a medical-grade temperature sensor and is available in wall mount, floor stand standing kiosks and in sizes 7-32" with various levels of customization. The platform also runs on multiple hardware platforms, including BrightSign and Android.
Kramer Introduces VP-451 Digital Scaler
Kramer Electronics' VP−451 is a 18G 4K digital scaler for HDMI and USB−C signals. The unit upscales, downscales, and cross−scales to resolutions up to 4K@60 (4:4:4). The output resolution can be set to automatically follow the native resolution of the source or set manually to a custom resolution.
The VP-451 supports HDR10 and HDCP 2.2/1.4, features input auto–switching, constant sync on the output even if the input video signal is lost or interrupted, and a built–in ProcAmp for convenient signal adjustment.
The VP-451 is also equipped with analog audio embedding and de–embedding. The user can select the unbalanced analog audio input to embed into the HDMI output signal. On the output, the user can select to extract the audio signal and output it as balanced analog audio.
RGB Spectrum Offers Large-Scale Video Wall Processing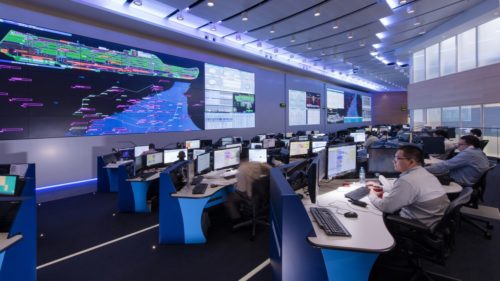 The new RGB Spectrum QuadPlex splitter appliance works with all RGB Spectrum video wall processors to increase the size of its video walls. The new unit couples with existing video wall processors to quadruple the number of outputs to support LCD and LED walls.
For the MediaWall V embedded processor, it means users can increase video wall size up to 96 displays. For the Galileo PC processor, it means users can increase video wall size up to 96 displays.
For the Zio W4000 processor, it means users can increase video wall size up to 64 displays.
The Quadplex unit is available as an external box for the MediaWall V and as either a PC-board or an external box for use with the Galileo and Zio W4000 processors.
Matrox Extio 3 IP KVM Extenders' New Private WAN Support
Matrox recently announced private wide-area-network (WAN) support for the Matrox Extio 3 IP KVM extenders.
This new mode of operation enables organizations to introduce new remote work and collaborative workflow infrastructures by allowing users to access, share, and control any centralized workstation located in another building or city.
Featuring 4K and multi-display extension and switching support, Extio 3 ensures remote desktop experience for control room applications, including process control, industrial and automation, military and defense, broadcast, medical, education and more.
TVU Networks Adds New Feature for Social Production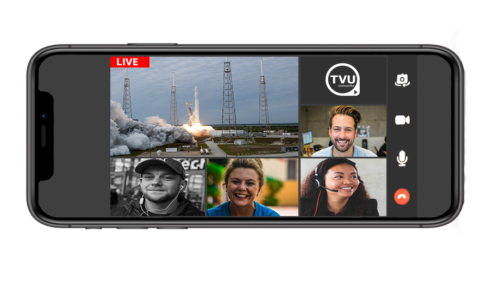 TVU Networks recently announced the introduction of Partyline, which allows call participants to achieve communication and interaction from remote locations as though they were in the same physical studio while producing live and pre-recorded programming.
Partyline enables production personnel, talent and tools to collaborate remotely in real time with full HD video quality and perfectly synchronized audio and video. Partyline is making its debut as an integrated part of TVU Producer, a cloud-based solution for broadcast-quality production, and will also be incorporated within the TVU ecosystem for use with other TVU solutions.
New Software Release for Analog Way Picturall Media Servers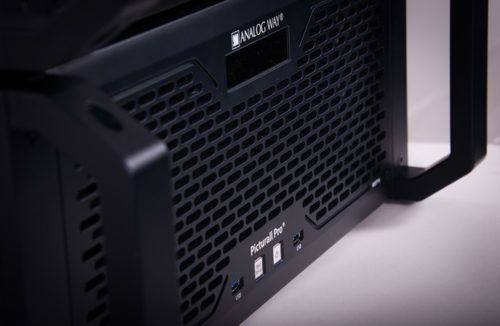 Analog Way recently announced updates in the new software release 3.0 for its Picturall series of media servers.
The 3.0 software version available now expands Picturall media servers' functionalities and provides many enhancements to offer media processing, add flexibility in programming and simplify its use.
The new features include the support of cue tracking, the NotchLC video codec, NewTek NDI version 4.5, and virtual displays as well as a new web-based media manager and a free AWX encoder plug-in for Adobe Creative Cloud.
Powersoft Releases Q-SYS and Crestron Plug-ins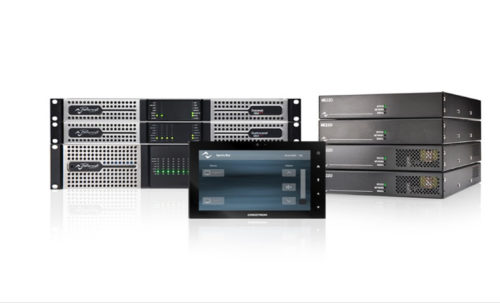 Powersoft has released new plug-ins supporting Mezzo Series and its non-DSP install dedicated amplifier platforms ranges for the Q-SYS and Crestron control ecosystems.
These free-to-download plug-ins allow for network-based control of amplifier functionality via third-party systems. They feature a refined, modern-looking interface, extended functionality, and a high level of user customisability, compared to legacy plug-ins for the format.
In addition, a new Q-SYS plug-in supporting DSP+D versions of Duecanali, Quattrocanali, Ottocanali, X and T series is slated for release this summer with brand new functionality.
Pasternack Launches Fixed Load VNA Calibration Kits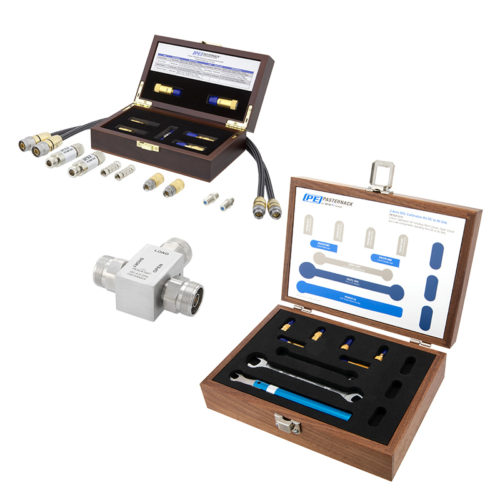 Pasternack, an Infinite Electronics brand and a leading provider of RF, microwave and millimeter wave products, has just released a new line of short-open-load-through (SOLT) calibration kits that are ideal for use in test and measurement, lab and RF & Microwave production test applications.
Pasternack's expanded line of VNA calibration kits are available in 12 versions including short circuit, open circuit and load kits (SOL) as well as short circuit, open circuit, load and thru kits (SOLT) with 2.4mm, 2.92mm, 3.5mm, 7/16 DIN, 7mm, BNC and N-Type interface options.
Each of these new VNA calibration kits from Pasternack include all of the necessary short circuit, open circuit, loads and thru (model dependent) components required for VNA calibration.
The kits are suitable for many vector network analyzers from the industry's leading providers such as Agilent, Rohde & Schwarz, Anritsu and Copper Mountain. These RF test and measurement kits come packaged in protective wooden boxes.
AJA Announces Ki Pro Ultra 12G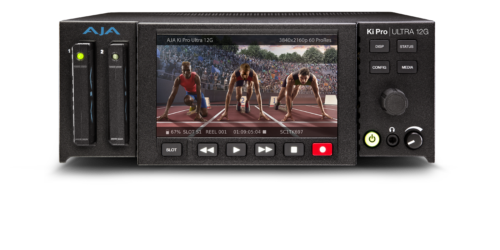 AJA Video Systems has announced Ki Pro Ultra 12G, a new single-channel 4K/UltraHD recorder and player or four-channel HD recorder, featuring 12G-SDI connectivity with a host of unique and powerful features.
Ki Pro Ultra 12G offers single-channel 4K/UltraHD up to 50/60p recording and playback to and from Apple ProRes or Avid DNxHR, with flexible connectivity options including 12G-SDI, HDMI v2.0 and optional Fiber input and outputs.
Alternatively Ki Pro Ultra 12G provides up to four channels of simultaneous HD recording up to 1080 50/60p with independent ProRes profiles per channel.
Ki Pro Ultra 12G is available today through AJA's worldwide network for $3,995.
Audio Visual Projects
2020 Grammy Awards Features Claypaky Xtylos Fixtures
The 62nd Grammy Awards became the first major broadcast event to utilize a large complement of Claypaky Xtylos fixtures when lighting designers Bob Dickinson and Noah Mitz of Full Flood Inc. deployed 60 Xtylos for Blake Shelton and Gwen Stefani's duet, "Nobody But You."
In addition, 118 Claypaky Mythos 2 fixtures were part of the main set rig and the dish stage at the Staples Center in Los Angeles.  PRG was the lighting vendor.
Lighting director Madigan Stehly designed a series of custom carts for the Xtylos, the first moving head light with a laser light source.  The Xtylos formed a pencil-beam cage of architectural positions between the duet's verse and choruses starting with a lacy lattice look and transitioning to a straight aligned grid.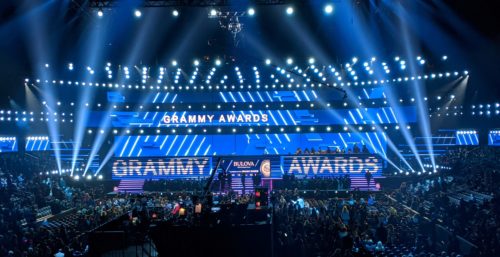 "The carts aligned the fixtures in a perfect grid, covered the joins and made everything accurate and repeatable.  Xtylos was a perfect match for that performance; they delivered on the creative beam look we were going for," said Mitz.
The LDs chose 110 Mythos 2s for the main lighting rig where they were arrayed in ribbons above the LED video wall; they were featured in multiple performances, including the collaboration between Aerosmith and Run DMC.  Lighting director Andy O'Reilly programmed the fixtures.
Additionally, eight Mythos 2s were built into the circular perimeter of the dish stage in the middle of the audience, which hosted Alicia Keys and a tribute to Nipsey Hussle.  The fixtures were installed under glass and were revealed as needed by circular pieces of flooring material that covered the glass.
Mexico's José Peón Contreras Theater relies on LynTec power control
The city of Mérida in the Mexican state of Yucatán is steeped in history that dates back to Mayan civilization and still influences the city today.
Set against a backdrop of Mayan ruins and beautiful Spanish colonial architecture, Mérida's thriving contemporary art, music, and dance scene attracts over 1 million tourists every year. At the center of the cosmopolitan city is a mecca of entertainment with numerous museums, art galleries, and theaters.
In fact, there are four theaters located a short walk from Mérida's central square. Among them are Peón Contreras Theater, a classical opera house that dates back to the early 20th century. It required an update to its aging lighting system, but a key component was an affordable, yet simple power control panel.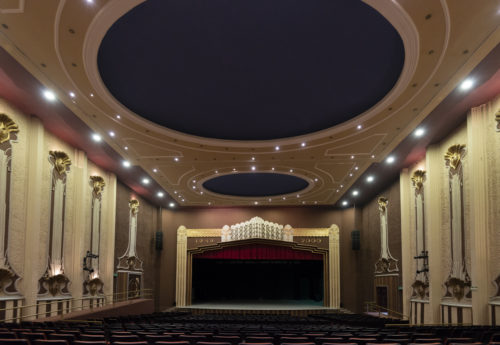 Named after Yucatan playwright and poet José Peón Contreras, the Theater seats 950 people distributed between its five levels, including the main seating area, dress circle, three levels of open-style boxes, and a gallery.
Since opening in 1908, the building has passed through a large number of restorations, renovations, and equipment updates and uses. Although it opened as a theater, over the course of its history it has also acted as a facility for a cinema, gas station, offices before eventually reopening as theater in 1984.
For the theater's most current renovation, the idea was to bring the theater into the 21st century as a modern, contemporary-equipped, completely digital theater venue. On the lighting side, the theater was operating on fairly modern, less than a decade-old dimmers for its tungsten-based lighting system.
Aleksandar Lalicki, principal consultant and lighting designer for the project, brought in an abundance of lighting sources, including GLP X4 and Impression S350 LED moving heads. In addition, needed a system to control the new LED lights.
"The theater has around 300 events a year, and sometimes as many as four events a day," said Lalicki. "Therefore, the staff needed to be able to quickly and reliably control the power to the lighting based on their needs."
Lalicki specified the LynTec RPC 341 remote control breaker panel to run both LED circuits and 220-volt moving light circuits. Eliminating the complications of installing and connecting custom-designed products and a separate relay panel, the RPC delivers reliable switching capabilities and simple circuit control and monitoring for the theater in one panel.
Built on a Square D hardware foundation, the RPC panels provide additional circuit-switching control capabilities in the same enclosure. The RPC panels supports anywhere from 30 up to 84 circuit breaker positions with no increase in enclosure width.
Now, instead of having one dimmer per circuit and one plug per circuit, there's one circuit that's branched to four outlets to provide Peón with comprehensive circuit switching control it requires to manage and protect its LED investment.
People and Places
Exertis International Announces Key Management Appointments
Stampede parent Exertis International this week announced several key executive appointments.
Effective immediately, Clive Fitzharris assumes the position of managing director.  Fitzharris has been head of group strategy and development for DCC plc since 2017 and also a board member of DCC Technology.
He joined DCC in 2009 as head of development for its Energy Division, which over an eight-year period, tripled in profits and entered ten new countries.  In addition, Fitzharris was responsible for that division's oil distribution activities on mainland Europe.
Stampede senior VP of finance Denis Tobin has been promoted to serve as the international finance director of the DCC Technology Group. John Dunne has joined the company as both the DCC Technology Group chief commercial officer and chief financial officer for North America.
Within Exertis International, the managing directors leading the businesses across the world include:
Marty Szpiro – Exertis | Jam
Kevin Kelly – Stampede, Exertis ProAV Australia and Exertis | Mobile Living
Eric Bousquet – Western Europe Commercial – Exertis | Pro AV
Dick Engels – Amacom in the Benelux
Daniel Johnsson – Exertis | Nordics
Fabrice Pierga – Exertis | France
Michael McGinley – Exertis | Arc Telecom in the Middle East
AtlasIED Add Three International Distributors
AtlasIED this week announced the addition of three new distributors of its range of commercial audio and mass communication products.
Effective immediately, Polar, Alphatec Audio Video Pvt. Ltd., and Intermark SISTEMI will handle sales and distribution exclusively of AltasIED solutions to dealers serving markets in the United Kingdom, India, and Italy, respectively.
Bosch Communications Launches Summer Showcase
Bosch Communications has announced its Summer Showcase – a series of professional audio and communications webinars covering product solutions: Bosch conferencing and public address, Dynacord electronics and software, Electro-Voice loudspeakers and microphones, and RTS intercom systems.
The Summer Showcase runs from June 22-26.