AVer Information Cameras work with Echo360 Higher Education Platform
AVer Information cameras Work with Echo360 to enable users to record directly into the higher education platform to support easy content access.
Leave a Comment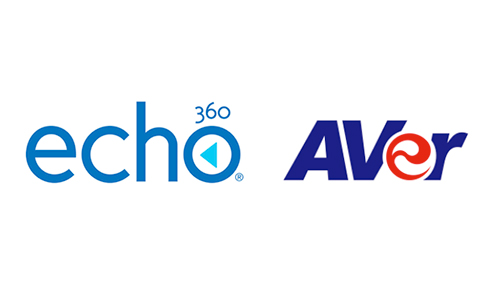 AVer Information Pro AV IP streaming cameras now work with Echo360 to foster the creation of video from within the higher education content platform.
AVer Information USA says through the increased compatibility its Pro AV IP cameras now offer students, faculty and system administrators, users can now more easily share, manage and jointly collaborate using newly created video content.
"Video is an immersive component of the higher education experience from lectures and distance learning, to training and communications," notes Andy Tech, director of product management, pro AV, AVer Information Inc., Americas.
"As a leader in higher education video platforms, Echo360 paired with the auto tracking and live streaming capabilities of AVer Pro AV cameras enable exciting possibilities for our customers."
Echo360 IP Camera Support
Explaining the capabilities of the companies' product interoperability, AVer Information USA points out that when instructors use Echo360 IP camera support feature, any product that employs RTSP streaming to record can be utilized to capture video.
This streamlined process eliminates the need to connect HDMI cables, which often times limit the location and positioning of cameras.
Related: AVer Information Goes Pro AV with New Auto Tracking and PTZ Cameras
Once video has been captured, faculty, administrators and students can use the Echo360 content management system (CMS) to create, manage and share video for online and hybrid learning activities.
In addition, AVer Information USA says that instructors can also use the analytic tools provided by Echo360's platform to measure student engagement to examine specific criteria such as how often and how long students view video content.
"Video has become an essential part of the classroom with the dramatic growth of online learning and increasing use of multimodal teaching strategies. This is creating new demand for tools that make it easier for instructors, administrators and students to use video to support teaching and learning," comments Fred Singer, founder and CEO of Echo360.
"By 'cutting the cord,' institutions can create more engaging, interactive classrooms that better meet the needs of today's students and faculty."
If you enjoyed this article and want to receive more valuable industry content like this, click here to sign up for our digital newsletters!