The Cher Show on Broadway Brings AV Flair
It takes a lot of production to illustrate Cher's colorful career but, working with technology partner WorldStage, The Cher Show on Broadway is up to the task.
Leave a Comment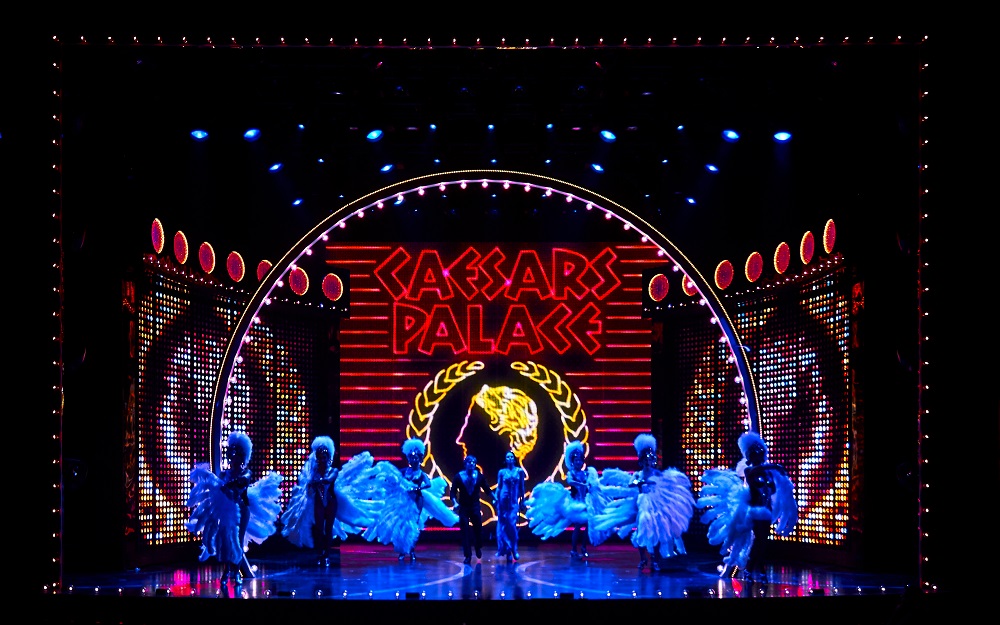 Few performers are known for their eye-catching, attention-grabbing performances as much as Cher. So capturing that flamboyance in a Broadway production requires some nimble technology. "The Cher Show" on Broadway seems to have pulled it off, thanks in part to help from technology partner WorldStage.
"The Cher Show," a jukebox musical showcasing the career of the entertainment icon, has opened at Broadway's Neil Simon Theatre with a video systems package from WorldStage.
The production traces the life of Cher by using three actresses to portray her as "Babe," "Lady" and "Star."
The stage set, featuring lots of sparkle and reflective elements, comprises automated scenic pieces with lighting and video capabilities.
The ever-changing set is a backdrop for many of Cher's most famous performances, including memorable turns on "The Sonny and Cher Comedy Hour" and Britain's "Top of the Pops."
The Cher Show Technology and WorldStage
Scenic elements include a pair of curved flipper-motion walls with faceted mirrors on one side and Ayrton IntelliPix-R luminaires on the other, curtains and layered scenic pieces that serve as projection screens, and a full stage drop with a laser-cut hole pattern, according to a WorldStage press release.
In addition, a unique transparent upstage LED wall consisting of 160 ROE Visual Hybrid 18 panels with integrated LED Spotlights was supplied by WorldStage.
WorldStage also furnished four Epson 25,000-lumen laser projectors, three Notch enabled disguise 2x4pro media servers and one Notch enabled disguise gx1 media server, and four Panasonic PTZ cameras to capture live on-stage images for projection onto set pieces or display on the LED video wall.
WorldStage collaborated with Projection Designer Darrel Maloney on "The Cher Show" since its inception, an out-of-town run in Chicago last summer.
As the production evolved and changed WorldStage adapted the equipment package accordingly, expanding the number of ROE panels for Broadway and adding the disguise gx1 to help balance the server load, which included video output, video input and tracking, as well as MIDI and Artnet control.
Creativity on Stage, In Tech Solutions
WorldStage also demonstrated its problem-solving expertise when they were tasked with providing a solution to a challenge that was evidenced by variable video playback on two banks of digital lighting fixtures.
Symptoms included tearing and lagging imagery across the fixture banks. Control of the fixtures was accomplished via Art-Net protocol delivered from a disguise media server system as well as an industry standard lighting console.
WorldStage implemented a software solution built upon Waltz that merged and parsed the Art-Net data from the disguise servers and the lighting console.
A total of 40 Art-Net universes per source were used to control the various features of the digital lights.
The issue was traced back to the inability of the fixtures to reliably handle the immense amount of data that was being unavoidably broadcast to each of the fixtures.
WorldStage implemented a software solution built upon Waltz that merged and parsed the Art-Net data from the disguise servers and the lighting console.
"Waltz is our proprietary show control platform that is extremely flexible and diverse in terms of its capabilities and features," says Lars Pedersen, WorldStage VP, innovations & technical solutions.
"In this case, we added support to the software for Art-Net input, output, and processing to deliver the data in smaller chunks that were relevant only to those fixtures that needed that data," added Patrick Angle, the developer of Waltz at WorldStage.
"Rather than all fixtures receiving all data, the software analyzed, deconstructed, and repackaged the data so each fixture only saw the information it needed to see."  The successful solution took one-day to implement once the issue was identified.
"Waltz enabled us to send video content to the IntelliPix-R walls with no lag while enabling lighting to still have control from the lighting console.  I was extremely happy with the performance we were able to get," concludes Maloney.
At WorldStage Tom Whipple was the project manager and Shannon Robinson the LED technician. Patrick Angle was the Waltz developer.