How to Choose Between HDBaseT, SDVoE, AVB and Other AV Networking Acronyms
AV networking experts from HDBaseT Alliance, SDVoE Alliance, Crestron, ZeeVee, Hall Research and more offer tips for choosing the acronym that's right for you.
Leave a Comment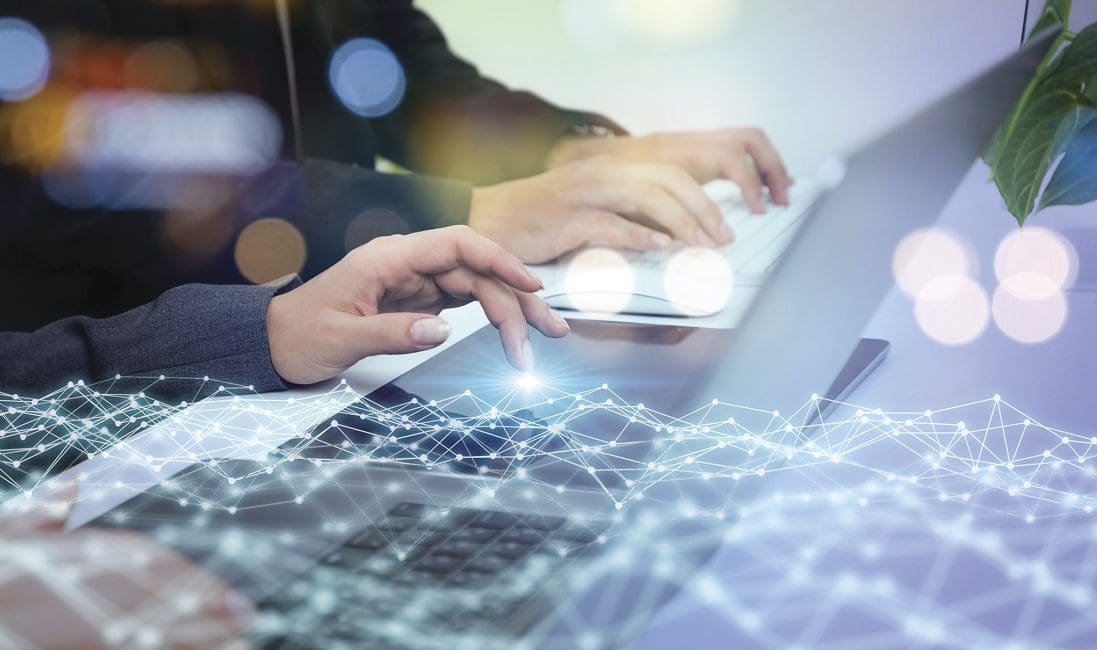 The choices that AV system designers make when it comes to an AV networking path are high stakes – for their customers and for their own reputations. There are options including HDBaseT, SDVoE and AVB, but choosing between these acronyms can sometimes prove overwhelming.
That was the subject of CI's recent "Deep Dive" into how to choose between networked AV. That comprehensive piece, which includes networking awareness research based on a survey of Commercial Integrator's audience, is balanced and objective.
We weren't looking for objectivity, however, when we asked several of the sources in that article a direct question: What's one piece of advice integrators ought to keep in mind when designing AV networking solutions for their customers?
Here are the results:
HDBaseT and AV over IP Aren't Mutually Exclusive
Daniel Shwartzberg, HDBaseT Alliance: "If you want to install within a conference room, you can get everything you need in HDBaseT. If you want to do a huge campus with multiple buildings, then you probably need to mix HDBaseT and AV over IP solutions."
Consider AV Networking Cost
Frank Graziano, Chromis Fiber: "Think about the initial installation cost and the likely maintenance and support costs. Decisions should come down to the economics, and compression and latency issues."
Know Your IT Networking Basics
Justin Kennington, SDVoE Alliance: "Learn about the basics of IT networks multicast and bandwidth management, because these are the new system considerations."
Consider Customers' Specific AV Networking Needs
Trish Gussler, Hall Research: "Design a system that is appropriate for the budget and expectations of the customer. Don't over-complicate a system for your customer. They are relying on you to provide a user-friendly and robust AV experience, and you need to be sure the equipment you select will fit with their level of AV tech savvy. Ask questions, and find out where they are on the scale of beginner to seasoned long term user when it comes to what technology you are recommending. Be aware of the refresh cycle for the customer and fit the technology to their needs in features and performance."
Learn All You Can
Karl Johnson, Christie Digital: "Get a hands-on demonstration and find out what you can do with SDVoE beyond switching."
Networking Should Be Future-Compatible
Steve Metzger, ZeeVee: "AVoIP is a key enabling technology for an array of new real-time interactive features and applications – some known, others to be developed in the future – that end-users will want or need to have for AV systems.
"More than adding the immediate benefits of flexibility and scalability over matrix switcher-based AV systems, it represents a significant evolutionary advancement that makes it necessary for integrators to open their minds to exciting new possibilities."
Focus on Flexible Designs
Alex Peras, Crestron: "Leverage a flexible architecture that enables you to deliver results the business needs today and tomorrow. Unlike systems of the past which required you to know every detail of inputs, outputs, and cable-routing, AV-over-IP solutions provide the flexibility to evolve a system over time.
"To deliver on this promise, AV-over-IP must work with existing infrastructure – switches, cabling, and security – or you're back to doing things the old way, i.e. pulling exotic cabling with custom switches and with limited flexibility. Beyond infrastructure, the endpoints should be simple to design, install, set up, support and manage.
"The fewer the SKUs the better. Ideally a single endpoint would work with your existing infrastructure to deliver 4K60 4:4:4 video, Dante audio, control, and USB 2.0 connectivity in all the spaces people work."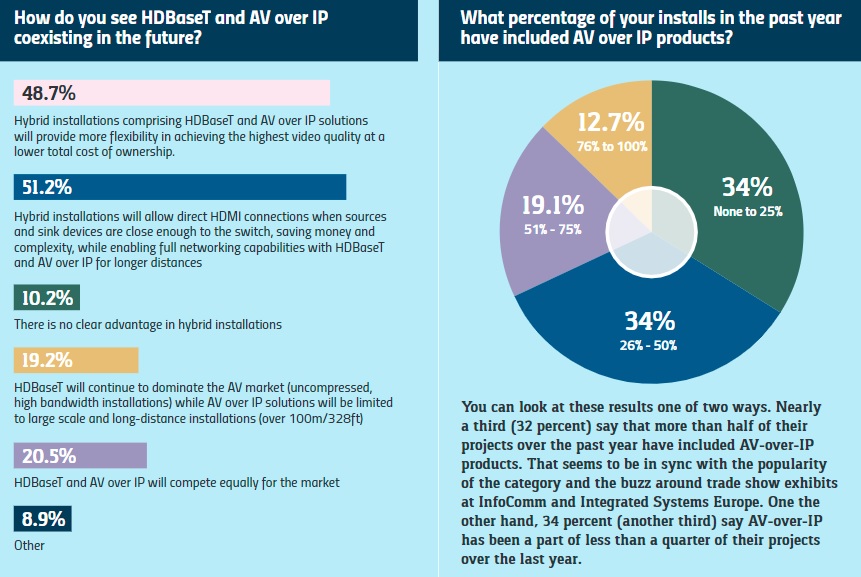 If you enjoyed this article and want to receive more valuable industry content like this, click here to sign up for our digital newsletters!