5G Needs to Break Through Walls… Literally
5G is Slowly Being Rolled Out Across the Globe, but We're Finding Out the Signal has a Hard Time Penetrating Walls. That's could be Issue for Pro-AV.
Leave a Comment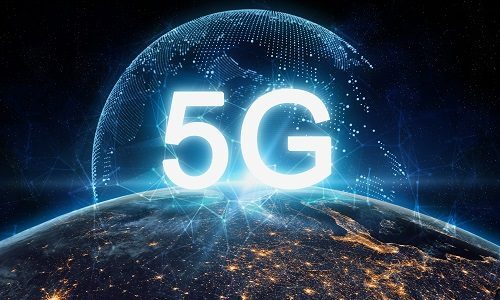 Are you an AV integrator that is chomping at the bit to install 5G networks for new or existing installations? You should listen up.
5G is new and sparsely available throughout the world so far, but one paint point has emerged: the standard millimeter waves, which are a lot shorter than he wavelengths 4G uses.
This means 5G can carry more data faster than 4G, but at a much shorter range. 4G wavelengths have a range of about 10 miles, whereas 5G has a range of just 1,000 feet.
Due to this, 5G signals can be blocked by physical barriers like walls and glass. Difficulty moving from outdoors to indoors can result in poor coverage and slower download speeds.
That's why materials science company Corning and tech giant Intel are partnering to improve indoor 5G technology utilizing Corning's wireless connectivity portfolios and Intel's hardware and software on a virtual platform that fuses fiber and virtualization, the companies said earlier this month.
Other tech companies have also realized this problem, according to Business Insider, and have developed indoor networking systems to boost the signal to better penetrate physical barriers.
What does this mean for the AV industry?
Although it's somewhat unclear where and how 5G will be used in AV, there's clearly a market for the new technology capable of handling more devices and the expansion of IoT. For an industry that does most of its work indoors, the ability of network signals to penetrate physical barriers is pretty important, I'd say.
According to Alan Brawn, principal of AV consulting firm Brawn Consulting, this means installing 5G networks can connect more sensors and smart devices to an AV system and transmit that data at a much faster speed.
It will also allow for the expansion of working remotely and video conferencing, which of course is a huge market for AV firms. 5G can make that experience more interactive for all involved.
According to New Jersey-based integration firm VCA, digital signage is also a great opportunity to develop innovative technologies using 5G as companies can utilize facial recognition to target content to specific people at a lightning-fast speed.