Invest In Better Customer Service (Or Go Under!)
As the AV industry transitions into a service-based model, integrators should beef up their customer service know-how to help retain customers and grow.
Leave a Comment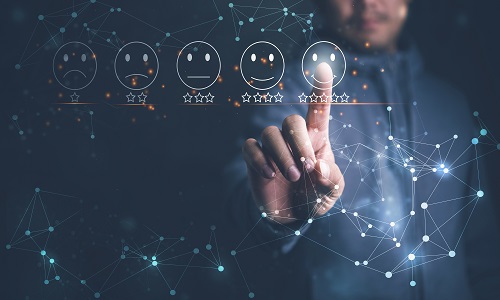 Have you ever had a bad customer service experience? I have had plenty, and I'm at my wit's end dealing with one company that I won't name here.
This technology company's services are especially important for entertainment and connectivity, but they frequently go down or malfunction throughout the day. I'm usually given no timetable for restoration and very little information about what was actually happening to cause the problem.
Customer service should be paramount to your business – for so many reasons. According to Zendesk, better customer service can do wonders for both your reputation and bottom line:
81% tell their friends and family about it
45% broadcast their experiences on social media
35% will write about it on review sites like Yelp
52% will continue to do business with your company
24% will choose you over your competitors for up to two years
It just so happens that this unique industry I have the privilege of writing about is transitioning into a more service-focused business model, so here's a refresher on what makes better customer service.
Answer the phone
This is simple. There's nothing more frustrating than having a major technical issue but you have to wait hours for a response – or even worse, nobody answers at all. Hire and train technical support staff and pay them to be available 24/7, depending on the size and number of your clients.
Your word is your bond
If you tell a customer you'll meet their needs by a certain timeline or within a budget, it's on you to follow through on your own words. If you tell a client that this expensive system you're installing will solve their problems, it better.
The best customer service is no service
I wish I never had to call and my providers to complain, but I depend on reliable internet to get work done from home. Often, we're left with no choice but to complain about the services we pay for not working.
Instead of being solely reactionary, companies should take that information and work to fix systems before they become problems and a source of frustration for your clients.
Do something extra
I heard from friends that had similar connectivity problems that their provider threw in a few months of free HBO and other nice perks. No such thing for yours truly. That honestly would have gone a long way toward keeping my business.
Have some of those free perks on hand to offer customers, especially when the customer is particularly aggrieved when your company drops the ball. The tux shop I used to get myself and my nine groomsmen suits for my wedding took a chunk off each suit after an unpleasant experience at a store. That stopped me from going elsewhere with my money.
Read Next: Improve Your Customer Service Approach with Audio Visual Customers
Customers are people, not numbers
I interact with said provider in the same message thread every time I have an issue, but the customer service representative ALWAYS asks the same information about me and my account.
Think of something else to say besides "We apologize for any inconvenience." That sounds hollow and not very personal or specific to the issue at hand. If you're an actual person, then sound like it. Don't sound like a robot.