ISE 2020 Attendees Beware: Hackers Exploiting Coronavirus Outbreak
Malicious files disguised as information about the coronavirus are being circulated as the outbreak spreads. ISE 2020 attendees should be wary.
Leave a Comment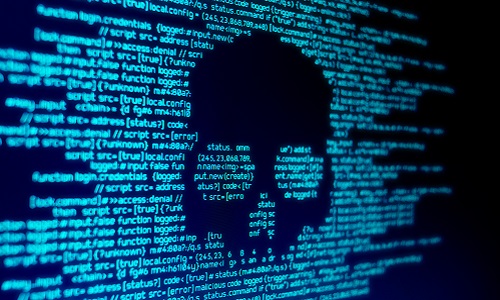 The coronavirus currently ravaging China has become a huge concern for travelers around the globe. According to the World Health Organization, there are 14,557 confirmed cases worldwide, mostly in China.
That number rises every day, with 2,604 cases reported just yesterday.
ISE 2020, one of pro AV's most attended trade shows, is scheduled to take place next week in Amsterdam. The show has been proactive in its messaging about the outbreak and is urging attendees to stay home if they aren't feeling well and take measures to ensure they aren't helping to spread the virus.
As you prepare for your trip to the Netherlands, you'll likely be reading up on the coronavirus to make sure you stay safe. And of course, hackers are exploiting those fears.
According to cybersecurity firm Kaspersky, cybercriminals are circulating malicious files purportedly about the dangerous outbreak and public health emergency.
Read Next: ISE 2020 Officials Will Install Hand Sanitizers at RAI Amsterdam After Coronavirus Outbreak
The files are formatted as PDFs, DOCs and MP4s with names including:
Worm.VBS.Dinihou.r
Worm.Python.Agent.c
UDS:DangerousObject.Multi.Generic
Trojan.WinLNK.Agent.ew
HEUR:Trojan.WinLNK.Agent.gen
HEUR:Trojan.PDF.Badur.b
ISE 2020 attendees taking their health seriously as they travel to another country should get their updates only from reputable news organizations or government-run agencies like the U.S. Centers for Disease Control of the World Health Organization.
Like always, you should be careful what you click on.
The coronavirus has taken its toll on the pro AV world in other ways, too.
On Monday, Beijing InfoComm China 2020 announced that the show — originally scheduled for March 26 to 28, would be postponed.
"While we understand that this may cause inconvenience, the safety of all our exhibitors and attendees is of prime importance and we made this decision with their best interest in mind," InfoComm Asia Executive Director Richard Tan said it a statement. "We will continue to monitor this fluid situation as it evolves and keep all exhibitors and attendees updated."