Mark Dundas Returns to His Industry Roots with NSCA Lifetime Achievement Award
Longtime board member Mark Dundas earns NSCA Lifetime Achievement award named after founder Per Haugen, for whom he worked early in his pro AV days.
Leave a Comment
Mark Dundas remembers working with Per Haugen and other NSCA founders during his time on the association's board of directors from 1992 through 2003. Now, he's the winner of an NSCA Lifetime Achievement award named for Haugen that celebrates his time in the pro AV space.
Dundas, 63, earned the 2019 Per Haugen NSCA Lifetime Achievement Award, but says he's nowhere near finished with his long and illustrious career, even after more than 30 years running Tech Works, a business he started that has developed hands-free intercom systems for the medical industry and a prison intercom that allows guards to speak directly to prisoners in their cells.
"I still think of myself as just a young guy who wants to work in this business," says Dundas, who served on the NSCA board of director with the man who later became the executive director, Chuck Wilson.
"A lot of times, people get this as a swan song, but I have no intention of retiring."
Dundas is humbled to be included among "a pretty select group" as this year's NSCA Lifetime Achievement award winner.
"I had the privilege of presenting this NSCA Lifetime Achievement award and I thought it was a big honor to give it to someone else. I never thought about actually winning it myself," says Dundas.
Dundas' Lifetime of Achievement
Dundas' industry journey began as a teenager when he started with Industrial Communication Co (ICC) in Detroit in 1975. He started his own company, United Communication Technology, Inc., in 1984 with the belief that "the future was going to be about integrating electronic systems."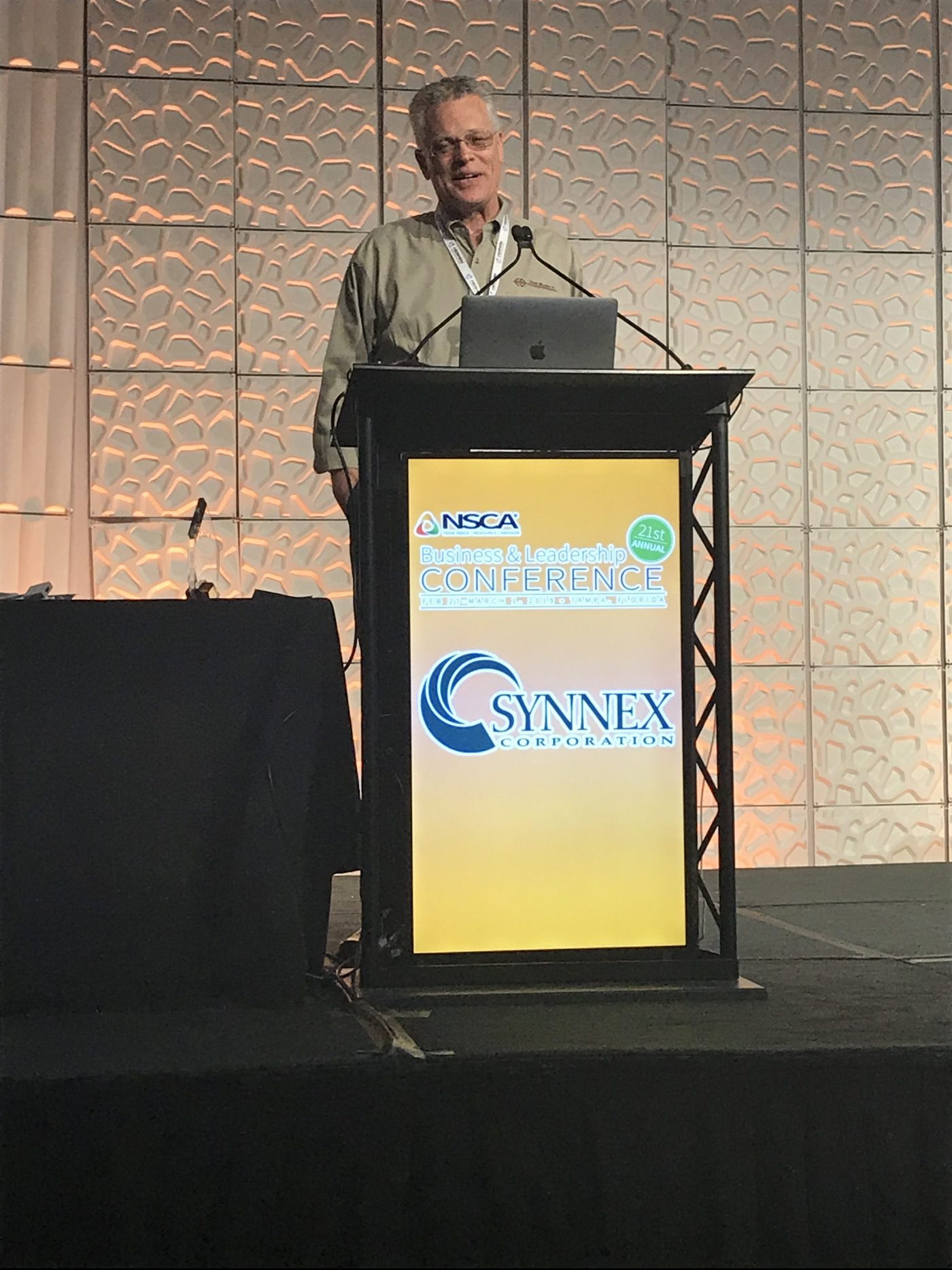 Shortly after Dundas joined the NSCA board of directors in 1992, he was made treasurer, launching the first accounting system for NSCA with the first chart of accounts.
He served many roles during his time on the board, including a stint as president and as one of the founding members of the NSCA Education Foundation.
Dundas served on the NSCA board until 2003 and on the foundation board until 2007.
"I don't know if it's a good thing or a bad thing, but Mark is largely responsible for me running NSCA for all these years," says Wilson, who started the job in January 1996, in part at Dundas' urging.
During his time at UCT, Dundas would repeatedly get requests from his clients for specialized systems or tools. These requests tended to be for demanding and complicated environments or more simplified solutions.
He would spend his nights and weekends "tinkering with" and engineering different technologies to assist these clients and make sure their systems and operations run smoothly.
His hobby developed into much more than that when he started Tech Works in 1988.
"I always had this hobby of making things no one could buy anywhere," says Mark Dundas.
Still Tinkering Today
Dundas still runs Tech Works today, partnering with integrators to deliver niche solutions to the health care and prison markets while teaching the next generation what he knows about business, audio and how to meet these niche customer needs.
Products he builds today need to be equipped with an IP component, says Dundas.
On the medical side, "we took a $10,000 rack and put it in a box at about a $1,000 dealer cost," he says.
"On the prison side, everyone pulled out of the market and I jumped in. There are about 30,000 to 60,000 of these systems that need to be replaced. Everything is about ease of integration."
Dundas also recently developed a nurse call system aimed at the outpatient market that will move his company beyond the acute care space.
"I knew the market because I had served it," says Dundas. "As needs evolved, I adapted to those.
"I have a lot of respect for what dealers do. They have the hard job. They have to start all over with the next project every time. It was very rewarding when I was doing that, but I'm glad I don't do it anymore," he says with a laugh.
Mark Dundas is no longer an NSCA member but was impressed with the growth of the Business & Leadership Conference since its launch 21 years ago with about 25 people in one room of the same resort where 400 people gathered this year in Tampa, Fla.
"There are a lot of the same challenges today that faced the founders of the NSCA," he says. "Obviously, this event has a very high level of education and all of the things the founders of this organization sought to have."