McDonald's Just For You Touchscreen Kiosks Expanding Across Boston Area
McDonald's Just For You touchscreen kiosks to be in two dozen Boston-area restaurants by end of 2017 as part of technology overhaul in 14,000 U.S. locations.
Leave a Comment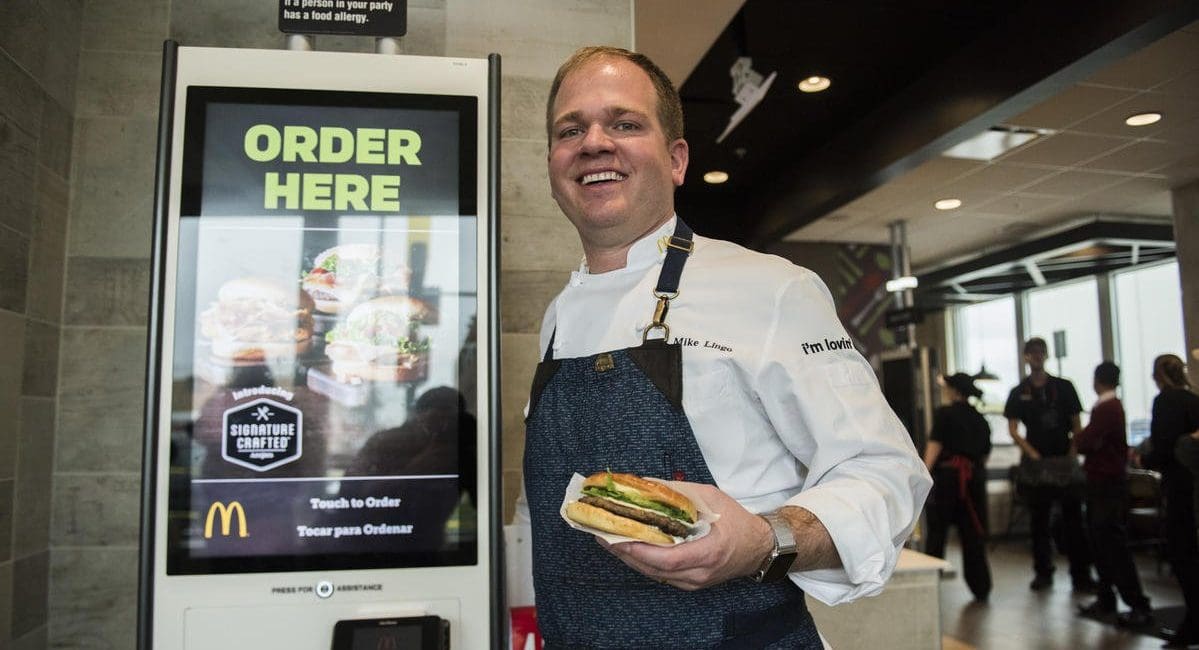 McDonald's has installed 11 Just for You touchscreen kiosks at restaurants in and around the Boston area, with plans to add another dozen under the region's Golden Arches by the end of this year.
It's part of a worldwide effort that started in 2012 when McDonald's installed touchscreen kiosks in more than 7,000 European locations, allowing customers to have more control than ever of their fast-food choices. The kiosks came to the New York City area in 2015.
The kiosks allow customers to create, customize and purchase their orders. Customers who eat at the restaurants will get radar tags, so servers can bring Happy Meals and other goodies right to their tables.
"It's the right thing right now," says Jeff Brewster, owner of the McDonald's in Everett, Mass., which has three of the kiosks in the restaurant. "We'll make a lot of customers happy. That's the main thing."​
Screen options let customers use the kiosks in English or Spanish, order food and drink items, edit orders and pay by card at the kiosks or cash at the counter. Kiosks also show calorie counts for each item and the total for the order.
McDonald's CEO Steve Easterbrook announced plans in November to modernize the 62-year-old chain's 14,000 U.S. restaurants and put "more choice and control" in customers' hands, with the Just for You kiosks, table service, mobile payments, "smart" menu boards and custom sandwiches.
"It's just a nicer experience than waiting for your food behind a line of customers at the counter," said Mike Lingo, manager of menu innovation at McDonald's headquarters in Oak Brook, Ill.
Those ordering the new customizable Signature Crafted Recipes can choose the topping (pico guacamole, maple bacon Dijon or sweet BBQ bacon), protein (beef patty, grilled chicken or buttermilk crispy chicken) and bun (sesame seed or a brioche-like "artisan" roll) and add extras.
Geoffrey Brewster, owner of the Everett McDonald's that reopened in March after renovations, said employees like the new system.
"They don't have to be behind the counter and can interact with customers," he said.
About 70 percent of customers who come into the restaurant are using the kiosks, said Brewster.
"What we're hearing is very positive feedback," he said. "A lot of it is, 'Don't take it away. Don't just use it as a trial.'"
If you enjoyed this article and want to receive more valuable industry content like this, click here to sign up for our digital newsletters!