University of Warwick Likes Mersive Solstice Pods So Much, They Bought 90 of Them
Mersive Solstice Pods allow provide University of Warwick with a full communication platform, allowing students "Bring-Your-Own-Device" functionality.
Leave a Comment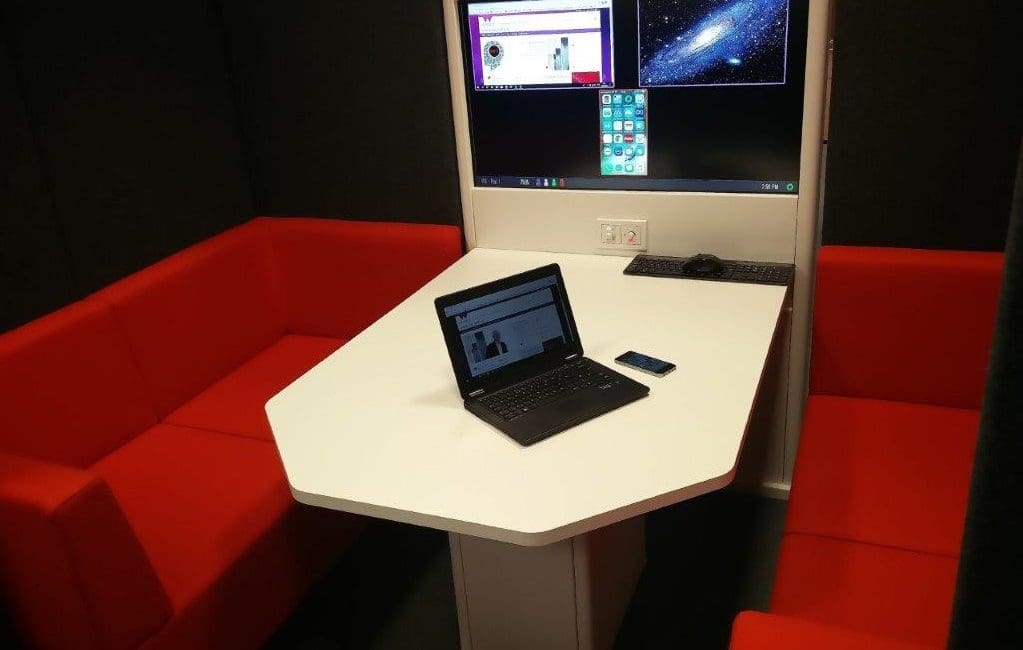 Mersive Technologies, a specialist in collaboration solutions, says the University of Warwick, England, expanded its deployment of Mersive Solstice Pods to over 90 units.
The pods are located in its Oculus Building and in a variety of learning and conference spaces across the campus.
The university made the deployment to allow students and staff to share content from any device in meetings and teaching sessions without risk to the security of the university IT infrastructure.
Warwick University initially deployed 14 Mersive Solstice Pods in the Oculus building, its first dedicated building for teaching and learning.
The Pods proved so popular, that the university has adopted Mersive technology as its standard wireless presentation solution and rolled them out into existing buildings around the campus, with a total of 90 Mersive Solstice Pods now installed in teaching spaces, conference rooms, meeting rooms and social learning areas.
The teaching and social learning spaces of a new Faculty of Arts building are currently being planned, with Mersive technology integral to the design of the space.
Why the Mersive Brand Loyalty?
Warwick University initially sought a wireless BYOD solution for staff and students in the Oculus, a flagship building that benefits from one of the UK's most advanced suites of AV equipment. The specific challenge was to allow any user to bring any device into its AV equipped spaces and share content instantly onto the screen.
The vision of university IT services owner, Jonathan Owen, was that any presenter, with any background and any device, can walk into any space and get their content up on the display, whether it's a standard touch-enabled screen in a small room or the impressive four-screen video wall in the atrium.
Jonathan says, "Having evaluated several options, Mersive Solstice clearly stood out. From the local user's perspective, the interface was much more intuitive than the alternatives. For us as an IT management team, Solstice is a true enterprise grade solution offering central management of licensing and deployment."
BYOD A Great Fit for Students at University of Warwick
The Bring Your Own Device (BYOD) approach paid off and has now been extended to existing teaching spaces as well as new areas as they are opened. Jonathan attributes the quick adoption of Solstice at least partially to the familiar user interface.
"The student community picked up on the user interface almost immediately. The point and drag interface of the Solstice app is familiar from mobile devices lowering the barrier of entry to users."
The initial 14-Pod installation in the Oculus was so successful that the University has now standardised on Solstice as its content sharing technology of choice for existing and new teaching spaces. Jonathan adds, "Solstice is so much more than just a wireless presentation system.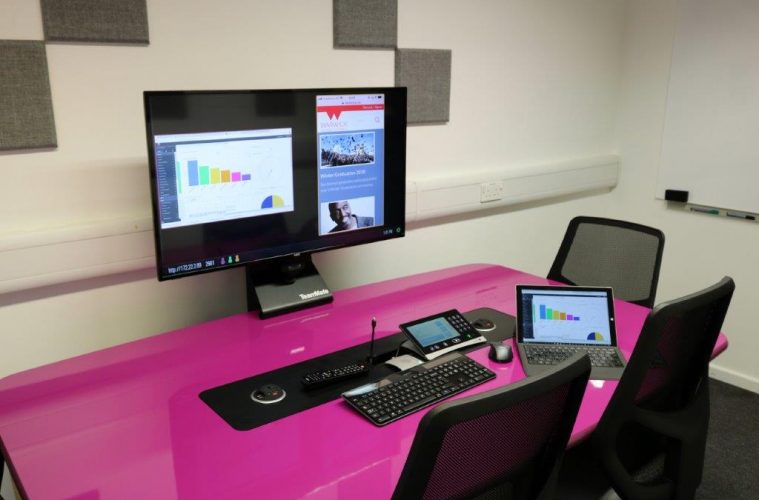 Other Features of Mersive Solstice Pods
It does not just replace the cable that tethers a presenter to the front of the room – it acts as a true communication platform, accessible by any member of the classroom, from any device they brought with them. We are excited by the continuing development of Solstice by Mersive and are rolling out new features as they are added."
For example, the University has deployed the new Solstice Multi-Room feature, added in the 3.0 release, allowing separate teaching and meeting spaces to be connected through Mersive Solstice Pods.
This feature also allows multiple Pods in the same space to share content so that individual discussion groups within a class can share conclusions with the whole class.
The University of Warwick has also implemented interactive digital boards to help new guests navigate the facility, and each room has a screen outside that can show availability.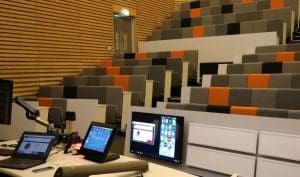 With Solstice's room scheduling via calendar integration feature, introduced with 3.1, administrators can easily use the Solstice API to tie on-screen Solstice schedule information into existing infrastructure like these screens without having to purchase any additional hardware.
Read Next: 13 Miles of Cable in One Tower: The Mammoth Maersk Building Challenge
The flexibility of Solstice's software-based architecture allows the University to keep its content collaboration solution up to date and ready to integrate with any new systems that may get introduced into the technology landscape.
Mersive founder and CTO, Christopher Jaynes, says, "Our guiding metaphor in developing Solstice was to allow users to throw content into a session digitally as easily as they could throw pieces of paper onto a table. The feedback from the University of Warwick proves that this vision has been realized.
"Educational customers are really important for us. They share more information between themselves and colleagues than almost any other class of users. Universities like Warwick are also really creative – we are seeing new use cases coming out of higher education all of the time."