NETGEAR Expands its Pro AV Partnership Program
NETGEAR has added more than 35 Pro AV manufacturers to its Pro AV partnership program, bringing the total to 56 partners committed to adopting AVoIP solutions.
Leave a Comment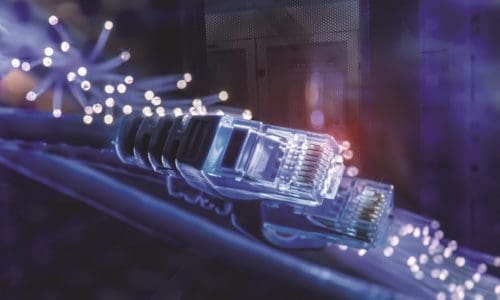 Since January 2020, NETGEAR has added more than 35 Pro AV manufacturers to its partnership program, bringing the total to 56 partners.
NETGEAR launched its partnership program in an effort to boost AV-over-IP technology in the AV industry. According to the company, AV-over-IP is a fast-growing market for the following reasons: high quality, low latency video and audio distribution with increased scalability and far more room for innovation.
The company highlighted that the list of partners included some of the biggest names in the industry and up-and-coming innovators of AV-over-IP technology. The company added that the mission of the program is to pave the way together for new and improved experiences across the developing industry especially as the world continued to adopt technologies such as audio, video and control over Ethernet as their delivery method of choice.
Laurent Masia, Director of Product Line Management for Managed Switches for NETGEAR, declared, "NETGEAR's commitment to the Pro AV industry has grown exponentially thanks to the many partners who work with us to certify operability and ensure complete compatibility of our offerings."
NETGEAR stated that its recent Pro AV partnerships include, among others:
AMX by HARMAN (a Samsung company): NETGEAR professional AV switches are now the recommended choice for all AMX AV over IP installations worldwide. AMX AV solutions are used around the world in a range of corporate, education and government applications.
Biamp: Biamp has endorsed NETGEAR's AVB-enabled Pro AV switches. The list of supported switches from Biamp includes all 11 models of the AV Line of M4250 fully managed switches which have recently also received certification from the Avnu Alliance for both AVB and Milan operability.
Crestron: From conference rooms to college campuses, the combination of NETGEAR M4300 and Crestron DM NVX has already become popular. NETGEAR's M4300 series switches were also recently certified by Crestron to enable out-of-box deployment of AV over IP.
Extron: Extron has certified NETGEAR's M4250 and M4300 Pro AV series switches to work seamlessly with their NAV® Series of Pro AV over IP products creating an alternate solution for today's IP-based AV workflows.
Kramer Electronics: Kramer has formed a global partnership with NETGEAR to deliver complete end-to-end solutions for AV over IP infrastructure and further accelerate Ethernet-based AV distribution in professional environments.
Marshall Electronics: Marshall has partnered with NETGEAR to offer three of the company's M4250 network switches for Pro AV applications. The M4250's PoE+/PoE++ capabilities work seamlessly with Marshall's IP cameras and controllers, providing an easy-to-set-up IP camera/controller/switch solution for its customers.
NDI: Instant configuration of Network Device Interface (NDI®) can be achieved on NETGEAR's popular M4250 AV Line of switches through a unique NDI configuration profile. With the help of NDI and NETGEAR, content creators can create high quality audio and video content anywhere and share content with their audiences worldwide over an IP network.
"Each of these unique partnerships has helped NETGEAR make it easier for Pro AV users to deploy leading-edge AV-over-IP solutions in their respective industries," said Masia.
Along with this, NETGEAR also revealed that as part of their increased commitment to AVoIP, they have included a range of products and dedicated support services such as the company's flagship M4250, M4300 and M4500 series of high-performance, flexible switches engineered for AVoIP.