NovaStar Introduces Thunderview Series LED Product Line
Three-piece NovaStar LED low-latency solution includes controller, receiving card and video processor for music studios, live shows, video walls and more.
Leave a Comment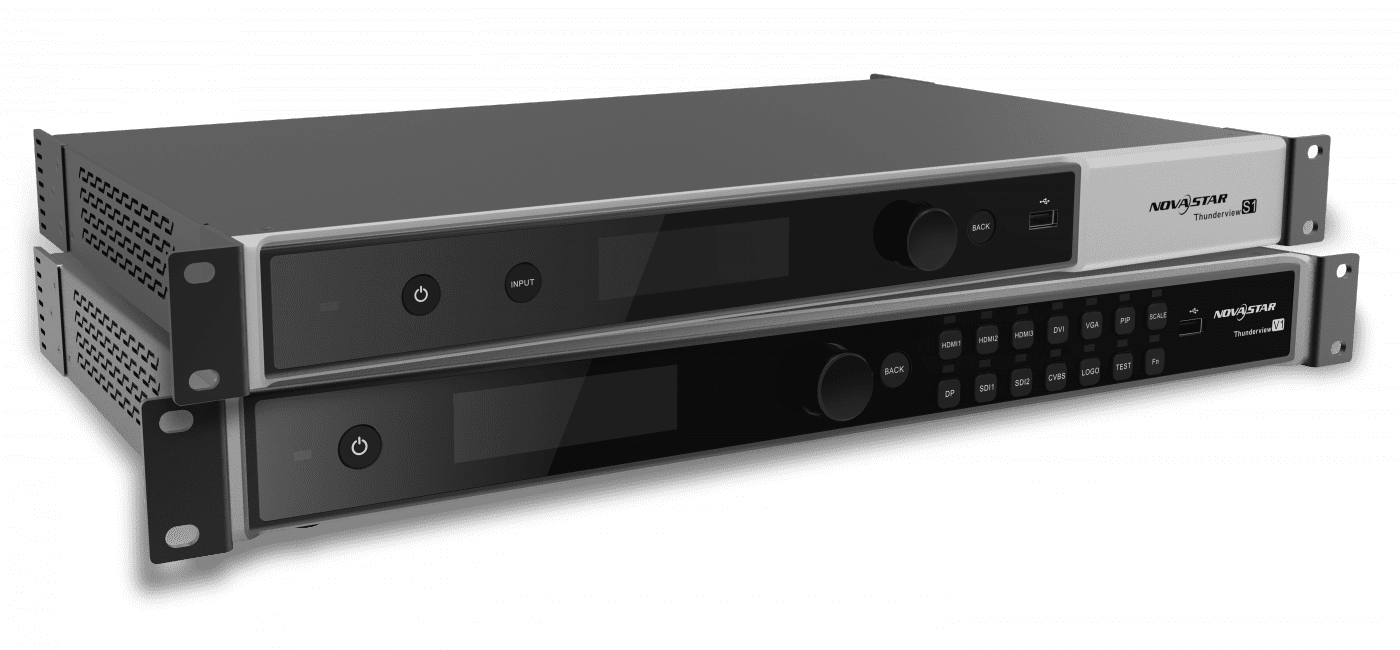 LED technology is ever-advancing, providing more and more features by the day. Even with these constant advances in technology, NovaStar recognizes there's always room for improvement–and that's why they've introduced the Thunderview Series.
LED technology is used increasingly more often in the television and media world, whether it be in studios, with stage rentals, on monitoring walls or for indoor high-end fine pitch applications.
Two critical requirements for applications in these areas are low latency and stability. These are two areas NovaStar officials noticed many current LED solutions have issues with, so they've set their sights on solving these problems.
NovaStar is introducing the Thunderview Series, a three-piece integrated solution "that not only provides the excellent picture quality you've come to expect from Nova, but also ensures that low latency and stability are problems of the past," according to the company announcement.
Inside the Three-Piece Thunderview Series
The Thunderview Series combines three products into one integrated solution, starting with the S1 controller.
Offering 3840 x 1080 @ 60hz resolution, several input options and a smart hardware backup solution, "the confusing settings of typical software backups are a thing of the past," according to the NovaStar press release. The S1 runs with no delay, according to the announcement.
The second piece of Thunderview is the TR100 receiving card. A single card has a resolution of 384 x 384, supports 18bit+ and Clearview as well as mapping.  Additionally, it is compatible with the NovaStar calibration system. The final touch is coaxial connectors.
The final part of the Thunderview solution is the V1 video processor. With 4k-supporting HDBaseT and HDMI inputs added to the industry standard DP, "3G-SDI*2, DVI, VGA, and CVBS, the V1 has all the flexibility you need," according to the NovaStar press release.
Using the S1 controller and the TR100 receiving card in combination, users can achieve a delay of less than one frame. Even when the V1 video processor is added into the mix, the delay will still remain under two frames.
In short, the Thunderview Series "is an ideal solution for applications requiring low latency and high stability," according to the NovaStar press release.
Click here for more information about the NovaStar Thunderview series.