Patrick Whipkey 'Excited Again' to 'Have Direct Impact' on AV Industry As USAV Group Director
After almost 10 years with IMS Technology Services, Patrick Whipkey focuses on building USAV Group memberships across the country.
Leave a Comment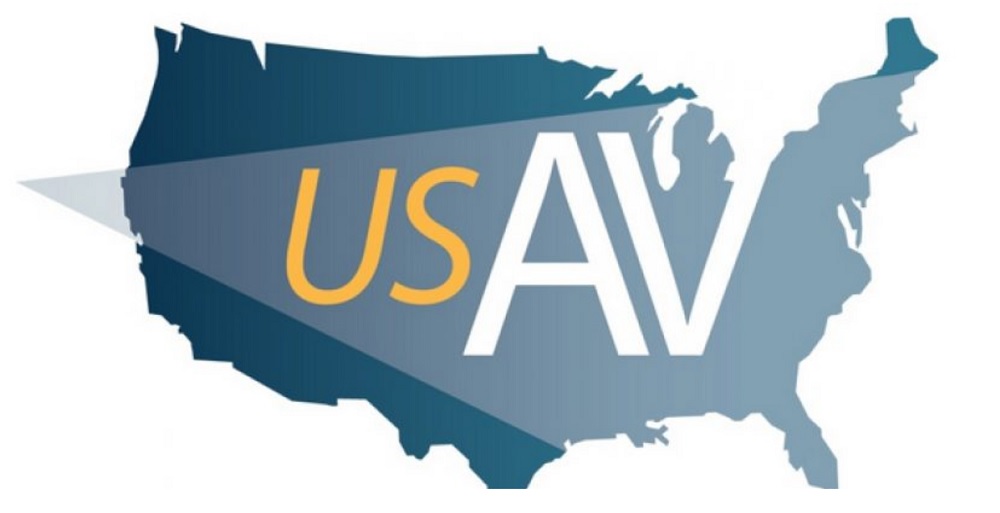 Perhaps the biggest—and maybe the only—obstacle Patrick Whipkey faced when it came to landing the job as director of USAV Group was the fact he'd spent almost 10 years as director of project management and senior project manager for IMS Technology Services.
That's not to say there's anything wrong with IMS. In fact, it's to the contrary. Because IMS is a USAV member, there was some level of concern that removing Whipkey, 36, from the mix of that company would create a strained relationship between IMS and USAV.
With those fears allayed, USAV hired Whipkey as director and have immersed him in training, meetings and introductions during his first week on the job. It's a good thing Whipkey sees himself as a relationship builder.
"I like building relationships and maintaining relationships, so this job really spoke to me," says Whipkey, who will remain based in New Jersey with his wife Meghan and their three daughters, Kayleigh, 6, Callahan, 4, and Maura, 7 months.
"I had a great run with IMS but I started looking around in the middle of last year. I wasn't going to jump just to jump. I wanted to see something grow like we saw that at IMS, where the company grew from about $7 million to $40 million in the time I was there," he says.
"IMS was instrumental in my growth," said Whipkey. "I felt like as the company grew so did I. I'm looking forward to continuing my work in the pro AV industry through a different lens with the USAV team."
That "entrepreneurial spirit," as Whipkey describes it, led him to USAV Group. He'd attended meetings for the past few years representing IMS so he knew what the consortium was all about and saw himself as the perfect candidate to replace president Chris Whitley after he left in January after about 19 years.
USAV managing director Chris Salazar-Mangrum is excited about the opportunity to work more closely with Whipkey and build USAV Group together under the PSA umbrella.
"In this role, Patrick will directly impact the success of our organization by cultivating relationships with our network of integrators, partners and associations, being a pro AV thought leader and collaborating with the internal teams on the overall strategic direction of USAV," says Salazar-Mangrum.
"Now at USAV, Patrick brings a wealth of pro AV knowledge, a 'get-stuff-done' approach and leadership experience. His passion for technology, his continued drive to push the industry forward and his ability to build relationships with people in any industry will serve both USAV and PSA extremely well," he says.
"His passion for technology, his continued drive to push the industry forward and his ability to build relationships with people in the industry truly highlighted the strengths of what Patrick brings to the team," says Salazar-Mangrum.
"Our mission here at USAV is always to empower our members to become the most successful integrators in the markets they serve and Patrick's depth of experience working with a highly effective, growing systems integrator aligns perfectly with that goal."
Expanding the USAV Group Reach
Whipkey is "excited again" to have "a direct impact on the overall business of USAV" after spending the past couple of years as a member.
"PSA recognized they needed someone with AV experience and connections. I've walked in the shoes of these integrators," he says.
In his new role, Whipkey is charged with maintaining relationships with USAV's integrators, manufacturers and service providers while bringing on new ones in a variety of regions. Today, USAV Group has 71 total integrators, 41 in the integration services group and 30 in the buying group
"We're watching things go from projectors and screens to everything being IP-controlled," says Whipkey. "It's an exciting to be part of that change and that growth."
Whipkey is a strong believer in the value of USAV Group, saying it helped IMS secure work with Fortune 500 companies that were looking to diversify because they knew the relatively small company had a larger backing from the overall organization.
"Part of the appeal of USAV is being able to go up against the giants of the industry," he says.