Shure Designer 3.1 System Configuration Software Brings Devices Together
Shure Designer 3.1 system configuration software will be available for free download later this year after making its debut at InfoComm 2018.
Leave a Comment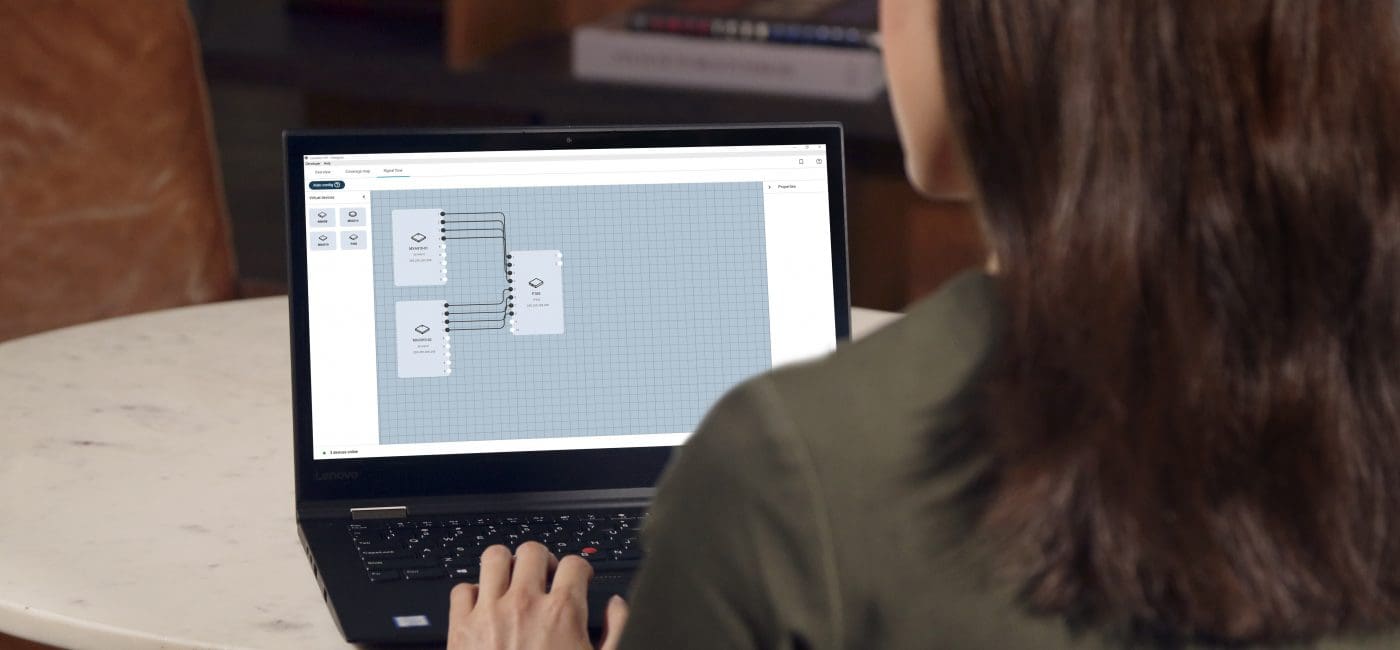 Shure recently announced the latest version of its Designer software application that "provides system integrators, designers and sales staff improved workflow efficiency to configure Shure products during design and build cycles—offline and online," according to the press release.
Shure Designer 3.1 "provides users with a single software tool to design and commission system installations, enhancing the performance and usability of products, while reducing onsite configuration time," according to the company announcement.
The latest software "gives users one place to design, route and configure," according to the press release.
"With this latest iteration of Designer, AV professionals will be able to better determine the suitable device type and count remotely when creating configurations," said Katie Farine, product owner at Shure, in the company announcement.
"Users will gain better control over their designs with the ability to import floor plans and design audio coverage and routing while also having the capability to create and reuse room templates across multiple locations."
Shure Designer 3.1 Expanded Support
Designer 3.1 provides support across an expanded portfolio of products, including the Microflex Advance MXA910 ceiling array and MXA310 table array microphones, IntelliMix P300 audio conferencing processor and ANIUSB-Matrix USB audio network interface.
The software enables synchronization in real time with audio routing between networked products. Users can manage device presets at a location level to configure and load settings for multipurpose or combinable spaces.
Device passwords and Shure Network audio encryption can also be enabled for an entire location at a time.
"With expanded support of networked microphones and signal processing products, Shure Designer 3.1 will be especially appealing to users who are currently designing and configuring our  latest equipment," said Farine in the announcement.
"The Designer software update improves workflow efficiencies to make our users' jobs easier."
When it's released later this year, Shure Designer 3.1 will be available by free download on any computer running Windows 7, 8.1, or 10.
If you enjoyed this article and want to receive more valuable industry content like this, click here to sign up for our digital newsletters!